Not Updated For Current Season
This guide has not yet been updated for the current season. Please keep this in mind while reading. You can see the most recently updated guides on the browse guides page
x
Ivern Build Guide by Hide on Daisy

[7.22] Preseason Counterjungle Ivern Support
x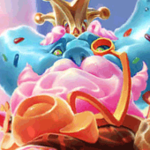 Did this guide help you? If so please give them a vote or leave a comment.
You can even win prizes by doing so!
I liked this Guide

I didn't like this Guide



Commenting is required to vote!

Thank You!
Your votes and comments encourage our guide authors to continue
creating helpful guides for the League of Legends community.
Runes:
Inspiration
Unsealed Spellbook
Biscuit Delivery
Future's Market
Approach Velocity
Domination
Zombie Ward
Ingenious Hunter
Spells:
Smite
Teleport
Recommended Items
This build is for all those who want to play Ivern and like to annoy the other teams jungler. With this strategy you set the enemy jungler behind in the beginning and counterjungle him on any occasion you get. Counterjungling with Ivern is easy because you only have to right click the camps and smite them away.
In the beginning it is important to spot the enemy jungler and find out where he wants to start. Therefore group up with some or any of your team to get vision in the enemy jungle. Ward the blue or red buff. Try to ward the buff you think the enemy is not starting (makes your life easier and prevents lvl 1 fiestas from happening).
When the jungle camps spawn instantly steal the red/blue buff and port back to your base. If you see a good opportunity you can also cheese gank top/mid with your lvl 2. You can slow the enemy with e and/or bind him with q.
After recalling buy the Ancient Coin (you have to wait till 2.00 min to use Future's Market) and teleport to the botlane to support your adc.
After the secon backport you should exchange your teleport summoner for flash.
Later in the game you can also change smite into heal or exhaust.
While you have smite and you see the opportunity to steal enemy camps at a low risk go for it.
Always be nice to your teammates, save them with your shields and heals and motivate them if the tilt. You have two thumbs and a shield! Remember this in bad times! Also make sure to get Candy King Ivern its the best skin ingame. The voice lines are hilarious.
This guide is inspired by JudsiKing!


Biscuit delivery is important because you only start with 1 potion.

Futures market to get coin after your first back.

Approach Velocity because you want to help your teammates with e/locket/mikaels (you are a support obviously)

For the second rune tree i go Domination with Zombie Wards and Ingenious Hunter because i like them from a supportive perspective but feel free to use other runes from other trees

- you put the enemy jungler behind and maybe get him to tilt
- his kit has everything a support needs
- when you hit lvl 5 you get free blue and red buffs

Cons:
- your adc has to survive without a support in the beginning
- you have no usefull summoners on lane until you exchange them
Hide on Daisy
Ivern Guide
[7.22] Preseason Counterjungle Ivern Support