Currently Hot in KR Server! Korean Pro's Demolish Soraka WTF
By muhyupji | Updated on

January 17, 2019
x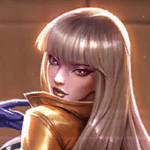 Did this guide help you? If so please give them a vote or leave a comment.
You can even win prizes by doing so!
I liked this Guide

I didn't like this Guide



Commenting is required to vote!

Thank You!
Your votes and comments encourage our guide authors to continue
creating helpful guides for the League of Legends community.
Runes:
Take a look at the note

Sorcery


Arcane Comet
Manaflow Band

Absolute Focus

Scorch
Resolve


Demolish

Bone Plating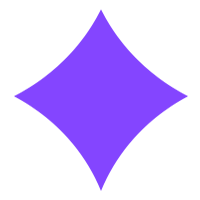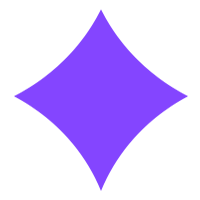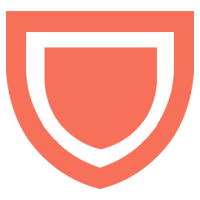 Bonus:
+9 Adaptive (5.4 AD or 9 AP)
+9 Adaptive (5.4 AD or 9 AP)
+6 Armor

Spells:

Barrier

Flash
Items
Take a look at the note

Ability Order
Take a look at the note


Salvation
Soraka Passive Ability
Starcall
Q

Equinox
E

Wish
R
Champion Build Guide
Greetings! Allow me to introduce my self. I used to be a master adc in Korean server. In these days, I get replays and tips from Korean progamers and amateur challengers. Then I analyze how they won the game or lost the game and make it into a video. My purpose is simple. To help people with using their champions better and let them achieve the elo they wish to become by watching my videos.
Don't misunderstand. It's NOT elo boosting. It's just giving tips through videos which everyone can look and learn from it.
Playstyle

Korea has a world best class rank when it comes to games. In that server,currently, Lehends, Korean Pro-gamer, is having consecutive wins at the challengers with Aracane Comet&Demolish Soraka. We will talk about his playstyle
In addition, the link of a video that "wrote all of this" is at below

1) Lv1 Soraka is strongest among all the lv 1 champions

Q skill gives ap damage and it restores Soraka's hp
For this reason, at Lv1, since both side don't have much skills, Soraka wins at fight with sustainability.
So, starting to snowball at lv1, the strongest time, is most important

For example, going for an invade at lv1 to fight or
Soraka doesn't participate in the leash and go to the enemy side, hitting Q on the enemy constantly as it returns to the lane and prevent the enemy from getting the 3 melee minions' experience points and etc. If the enemy gets mad and fight, if you fight 2vs2 along with your adc, you can win definitely. The spell that will make sure you win is BARRIER

In order to buy time for the potion and life steal with Q to restore hp, you pick Barrier as your summoner spell. Trust me, YOU CANNOT LOSE IN THE SUSTAINABILITY FIGHT

2) Keep the enemy low hp
Starting from lv1, zone the enemy like mentioned above or once you arrive the lane, with the mindset of doing 2vs1, keep on doing Q attack Q attack combo
Even if the both side lose hp, Soraka can restore hp and the enemy will be out of potion
After lv2, when Soraka learns E, it can wear enemies' hp out by E E E from far away along with Arcane Comet.
From this time, enemies will not have much hp and that's the time when you take down the tower with demolish
If they try to dodge Soraka's skills, they cannot CS and you can gain gold from taking down the tower. If they get hit by Soraka's skill, they will lose hp and get dived.
EITHER WAY, ENEMIES DIE
It's an amazing playstyle made by Lehends, making the enemy have loss at any ways

3) When to ward is also important
Always push the lane all the way and then go for the map control. This is because the enemy adc will have to farm and if the gank comes, enemy adc must give up the minion wave right?
This is why you need to play like this and it's not really easy to explain with words only.
Push the wave slowly by hitting only last hit on the minions to make your minion wave become big and then ward around while that big wave is in the tower. This is shown quite often in the video, so it's better to check with your eyes if you couldn't understand.

4) Few good things about Soraka
You can roam by simply using ult
And at the meta where the adc is becoming strong again, you can give adc heal and ardent to peel and babysit
E (silence) helps prevent getting ganked and cancel enemies major skills with E to make them unable to do anything and die
Summary

A lot of Korean users have raised their elos by watching my videos and reading my articles.
I hope all the people at here be able to achieve their elo goal through my articles and videos too. I would like to let you experience thew new world through my analysis of amateur masters and Korean progamers' replays and videos.
Thank you for reading this long article and you can see the video of this Poppy through the link below. ENG SUB is provided
If you have any questions, please ask through comments at here or at my YouTube
Thank You!
WTF!? Korean Progamer Lehends' Demolish Soraka!?
This player's record
http://www.op.gg/summoner/userName=lehends