Not Updated For Current Season
This guide has not yet been updated for the current season. Please keep this in mind while reading. You can see the most recently updated guides on the browse guides page
x
x

Did this guide help you? If so please give them a vote or leave a comment.
You can even win prizes by doing so!
I liked this Guide

I didn't like this Guide



Commenting is required to vote!

Thank You!
Your votes and comments encourage our guide authors to continue
creating helpful guides for the League of Legends community.
~IntrOHHHHHHHHHHHHHduction~
HEY GUYS
, I LIKE TYPING IN CAPS FIRST OFF. [:. IM TIMOHTEE AND THIS IS MY FIRST GUIDE ON MOBAFIRE. IM PRETTY NOOB @ MAKING GUIDES SO DONT MAKE FUN OF ME :c. IVE BEEN PLAYING FOR ALMOST 2 YEARS AND I FINALLY FOUND MY MAIN CHAMPION :D. SHE IS A GREAT CHAMPION WITH LOTS OF HARDCORE AP DAMAGE AND ATTACK SPEED ALMOST LIKE TEEMO. OVERALL SHE IS A GREAT CHAMPION AND CAN ALMOST PLAY ALL POSITIONS.
---
HONESTLY, THIS BUILD IS THE "
BEST
" IVE SEEN AND TRIED SO FAR WITH A VERY HIGH SUCCESS RATE WITH MY VICTORIES [:
IM NOT TRYING TO SAY THAT OTHER BUILD ARENT GOOD AS WELL, IM SAYING THIS IS THE MOST SUCCESSIVE BUILD IVE TRIED. BTW THIS GUIDE ISNT IN ALL CAPS.
---
I HOPE YOU GUYS ENJOY MY BUILD AND THANK YOU !~ PLEASE RATE AND COMMENT.

Greater Mark of Magic Penetration
: I chose these runes because most players with runes own
magic resist
so these runes we'll help you deal loads more dmg to your
enemy player.
Greater Seal of Replenishment
: I chose these runes because due to the lack of
mana
[Diana] has at the beginning of the game. Close to getting a kill all the time? not enough
mana
? this should somewhat help reduce the
problem
.

Greater Glyph of Scaling Magic Resist
: These runes are the most important. [Diana] is always focused in team fights and especially since shes a
carry
she doesnt have that much
magic resist
so the runes are great to implement the resist youll need
early and late game
as you level.

Doran's Ring
: I build 2 for that early health and
mana rege
n expecially the AP to pick up some early kills.

Sorcerer's Shoes
: Obvi shes an
AP
carry.

Rabadon's Deathcap
: That
AP damage
helps soooo much in game. Her
q
and
ulti
will deal
loads of damage
to other
carries
. She will wreck.

Rylai's Crystal Scepter
: She will have a lot of survivability and ap damage to help get into team fights.
She wont be as squishy
.

Rod of Ages
: Since she doesnt really die because of how
tanky
she is you can buy this and stack its
passive
to get more
ap
,
health
, and
mana
. This item is really benefitial since she always has a lack in mana and it also gives her health for survivabilty and AP for
damage
.

Nashor's Tooth
: Self Explanatory.
LOWER COOLDOWNS
.
MORE AP REGEN
AND DAMAGE.
Faster attack speed for that passive boost
!

Lich Bane
: Super OP item for [diana]. But it for her and you gain the bonus melee damage and yet the ap damage as well.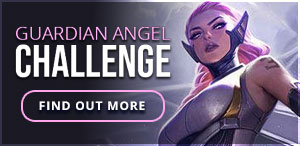 Diana, the crescent *****! (AP MID)