Not Updated For Current Season
This guide has not yet been updated for the current season. Please keep this in mind while reading. You can see the most recently updated guides on the browse guides page
x
Vel'Koz Build Guide by DarkSoundzz

[GER] Vel'Koz Support (perf. for SoloQ) | Damage Carry Suppo
x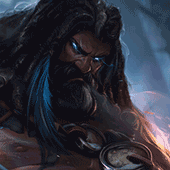 Did this guide help you? If so please give them a vote or leave a comment.
You can even win prizes by doing so!
I liked this Guide

I didn't like this Guide



Commenting is required to vote!

Thank You!
Your votes and comments encourage our guide authors to continue
creating helpful guides for the League of Legends community.
Runes:
Sorcery
Arcane Comet
Manaflow Band
Transcendence
Scorch
Inspiration
Future's Market
Cosmic Insight
Bonus:
+9 Adaptive (5.4 AD or 9 AP)
+9 Adaptive (5.4 AD or 9 AP)
+15-140 HP (lvls 1-18)

Spells:
Normale Spells
Flash
Ignite
Items
Schritt für Schritt (Erklärungen siehe unten)
fertige Beispiel Builds (in Kaufreihenfolge)
Standard Build / viel Gold
Standard Build / wenig Gold
Champion Build Guide
Ja richtig, Vel'Koz Support.

Vel'Koz ist ein toller Champion für die Support Rolle, grade für SoloQ, wenn du Bedenken hast, dass dein AD-Carry das Game nicht carryen werden kann, ihr keinen AP Midlaner habt, oder du einfach einen zweiten Midlaner in der Runde haben möchtest.

Bei Vel'Koz Damage Carry Support geht es nicht darum, die Bot Lane Solo runterzuspielen, deinen ADC als Support da stehen zu haben oder alle Kills zu kriegen, sondern schlichtweg deinen ADC durch die Laning Phase zu carryen, da du extrem guten Poke Damage hast, und nach der Laning Phase selber zum Carry zu werden.

In den folgenden Abschnitten werde ich dir die obenstehenden Items und Runen erklären, sowie wie du am Besten Vel'Koz Support zu spielen hast.
Wie du die Lane spielst / Abilitys
Wie im Abschnitt davor bereits gesagt, ist es deine Hauptaufgabe, die gegnerische Bot Lane durchgehend zu poken. Der ADC soll es dadurch sehr einfach haben, die Gegner zu last hitten, damit ihr ganz einfach den Gegnern ahead kommt.

Dafür startest du mit der Q. Die Q kostet auf Level 1 grade mal 40 Mana, hat aber aufgrund der Reaktivierung und der Runen (weiteres dazu unten) guten Poke Damage. Als zweites skillst du den W. Den W kannst du jederzeit auf den Gegner werfen. Aufgrund dessen dass du ihn als erstes maxest, machst du damit echt guten Damage. Pass nur auf, dass du deinem ADC damit nicht die ganze Zeit den Farm deniest.

Versuche so viel wie möglich mit dem Q und dem W zu poken. Sollte ein Gegner ein wenig zu nah in deine Range kommen (und du stehst selber nicht in einer kompletten Minion Wave), probierst du deinen E auf den Gegner zu hitten. Solltest du ihn getroffen haben, versuchst du noch deinen Q und deinen W zu hitten. Wenn der Gegner dann mindestens 2 Stacks hat und mindestens unter Half Life ist, ultest du ihn. Wenn dein ADC gut ist, wird er dir den Kill abnehmen.

WICHTIG: Versuche niemals die Ulti auf jemanden abzubrechen. Es fehlt sonst massig an Damage. Lieber bekommst du aus Versehen den Kill, als dass ihn keiner bekommt. Immerhin soll das hier auch ein Guide für einen Supporter sein.
Du startest logischerweise mit dem blauen Support Item. Dadurch dass du die ganze Zeit pokest, kriegst du recht viel Gold durch das Support Item ab. Zwischenzeitlich kannst du deine Stacks auch mit Autoattacks abbauen. Deine AA-Range ist nicht allzu gering. Versuche stets zu kiten, wenn deine Abilitys auf Cooldown sind.

Der erste Fokus liegt darin, das Support Item um eine Stufe auszubauen. Durch die nächste Stufe hast du ein wenig mehr Manaregeneration und AP, aber vor allem ist es wichtig, dass du deutlich mehr Gold kriegst, wenn du deine Stacks abarbeitest, sowie dass sich das Item upgraded, wenn du die 500 Gold Mission abgeschlossen hast. Denk dran, du bist immer noch der Support. Du solltest den höchsten Vision Score haben. Wenn dein Support Item geupgraded wurde, holst du dir den roten Sweaper zum Wards aufdecken! Es ist nicht notwendig das Support Item auf die letzte Stufe auszubauen.

Die Standard Schuhe holst du dir als nächstes, da Movement Speed, egal in welcher Situation, extrem wichtig ist. Ausbauen tust du die allerdings erst, wenn du dein erstes Item fertig hast.

Je nach dem wie die aktuelle Spielsituation ist, gehst du als nächstes entweder auf ein Zhonya's oder eben Ludens Echo.

Wenn du Probleme damit hast, dass du in einem Fight schnell stirbst bzw. von dem gegnerischen ADC outranged wirst, was aufgrund deines Schadens und des Respekts, den du austeilst, eigentlich nicht vorkommen sollte, holst du dir ein Zhonya's. Solltest du das nicht zwingend brauchen in der Runde, lass es komplett weg.

Ansonsten holst du dir Lost Chapter, das Voritem von Ludens Echo. Es ist wichtig, dass du so wenig wie möglich in Richtung Low-Mana gehst. Ludens Echo verschafft dir einerseits durch das 600 Mana, sowie der Passive, Abhilfe. Zudem ist der Ludens Prog immer ein guter Zusatz beim poken und der AP Wert lässt sich auch sehen. Wenn du vorher allerdings ein Zhonyas gebaut hast, würde ich Ludens Echo aufgrund der Kosten weglassen. Anschließend baust du ein Morellonomikon. AP, Leben und Magic Penetration verstehen sich denke ich von selbst.

Je nach Spiel- und deiner Goldsituation entscheidest du, welche Items du weiter kaufst. Wenn du die Core Items bereits besitzt und über viel Gold verfügen solltest, gehe direkt auf das Rabadons. Der Damage Output, den du dann hast, ist sehr stark.

Wenn du keinen großen Goldvorrat haben solltest, holst du dir zunächst einen Leerenstab (Void Staff). Durch die Magic Penetration machst du trotzdem viel mehr Schaden und kannst vllt. danach auf das Rabadons gehen.

Last but not least kannst du, wenn du genügend Gold hast und die Runde noch nicht beendet sein sollte, dein Support Item verkaufen und dir ein Liandry's holen, um deinen Gegner wirklich zu nerven und zusätzlichen Damage zu machen.
Bei Vel'Koz Support geht es darum, die gegnerische Bot Lane weit runter zu poken, sodass meist dein ADC nur noch die Last Hits machen muss. Daher sind die Runen aus folgendem Grund dafür optimal:

Mit dem Kometen hast du sehr sehr guten Poke Damage. Aufgrund dessen dass du auf jedem deiner Abilitys, abgesehen von der W, einen CC hast, trifft dieser sehr sehr oft und verstärkt damit deinen Poke. Du wirst am Ende der Runde erstaunt sein, wie viel Damage man mit dem Kometen eigentlich machen kann (vorausgesetzt du triffst Skillshots).

Du solltest als Vel'Koz niemals Mana Probleme kriegen, weshalb du ja auch ein Ludens Echo baust. Zusätzlich hilft dir Manaflow Band dabei.

Um viel poken zu können, sollten deine Abilitys wenig Cooldown haben. Durch Transcendence (Überlegenheit) bekommst du bei Minute 10 einen guten CDR Boost, und wandelst auch noch überflüssiges CDR in AP um.

Wenn du deine Abilitys hittest, bringt Scorch (Hitzewelle) diese zum brennen. Durch den geringen Cooldown der Rune verstärkst du damit fast jeden Poke.

Auf der Support Rolle nehme ich so gut wie immer im Second Tree Inspiration mit Future's Market und Cosmic Insight mit. Durch Future's Market hast du, egal wann du in die Base porten musst, immer die Möglichkeit Items für dich zu kaufen. Grade auf der Support Rolle, wo du nicht farmst, ist es sehr angenehm einen Kredit aufnehmen zu können.

Zu Cosmic Insight brauche ich denke ich nicht viel sagen. Cooldown Reduction ist das A und O und hilft in jeder Situation weiter.
DarkSoundzz
Vel'Koz Guide
[GER] Vel'Koz Support (perf. for SoloQ) | Damage Carry Suppo