Ivern Build Guide by BeatHumans

Ivern MID Guide!! How to escape low elo with Ivern MID? pat
x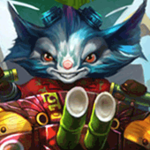 Did this guide help you? If so please give them a vote or leave a comment.
You can even win prizes by doing so!
I liked this Guide

I didn't like this Guide



Commenting is required to vote!

Thank You!
Your votes and comments encourage our guide authors to continue
creating helpful guides for the League of Legends community.
Runes:
Sorcery
Summon Aery
Nimbus Cloak
Transcendence
Scorch
Domination
Eyeball Collection
Ultimate Hunter
Bonus:
+10% Attack Speed
+9 Adaptive (5.4 AD or 9 AP)
+8 Magic Resist

Spells:
Almost game
Flash
Teleport
Threats & Synergies
Threats
Synergies
Extreme
Major
Even
Minor
Tiny
Show All
Extreme Threats
Ideal Synergies
Kassadin
SOO hard counter. We can't do anything all time.
Hecarim
Use shield to him and speed up!
Synergies
Hecarim
Use shield to him and speed up!
Champion Build Guide
Play example with comments:
Welcome to my ivern mid guide!
I started the S11 rank with silver and was stuck there. Then I realized the potential of ivern mid and was able to run up to Gold 3. Now I'm calm with Gold 3.
I was so helped by ivern that I would like to share it today!
If you are interested in Ivern mid, please read it to the end!
By the way, I have a youtube channel and stream on twitch.
If you are interested about me, please check it!
MY YOUTUBE CHANNEL
MY TWITCH CHANNEL
Also, my twitter is here. Let me know any questions!
MY TWITTER
1. Say "I'm not troll"
When you pick ivern mid in a ranked game, you need to say "I'm not troll". Perhaps to your team, you look like a 100% troll. Otherwise, your allies will ban ivern. If you are still suspected, it is helpful to ask to see opgg.

2. Jokes
If you play ivern a lot, assign the joke command to an easy-to-press key (Ctrl + a in my case). It's very effective when used when an enemy makes a mistake. Let's hit repeatedly!
3. Escape from reports
You need to learn how to escape the report after a losing match. The worst thing to do is to point out the mistakes of the other person (Even 0/9 teemo). Often the other person is angry and you are sure to be reported.
I think it's important to apologize first. There must have been a mistake no matter how much I carried. Let's admit it honestly. And show that there is no malice here. This often leads to positive voices from enemy teams towards Ivern mid. At the very least, it will prevent multiple people from reporting in one match. Chatting in a tone like Ivern is even better.
1. SO Funny!
Ivern mid is really a lot of fun. His skill set, behavior, motion, etc. are all entertaining to the person playing. I think this is a very important point. let's have fun!

2. Very strong Daisy
Daisy is very strong and very ferocious. Especially in the mid lane, you can get a lot of money compared to jg, so the daisy will be stronger accordingly. Also, mid lane is basically a one-on-one battle, but in the case of ivern you can bring daisy. In other words, you can create a one-to-two situation.

3.Upset the enemy
ivern is definitely not a common pick. Moreover, it also looks like a troll. This works in our favor. Upset the enemy mid and cause confusion in the enemy team. If you solo kill in the lane, the enemy's mentality will collapse. (Imagine your team's talon being solo killed by an enemy ivern) Aim to be an ivern that brings laughter to your allies and despair to your enemies!

4. Useful shield
Ivern's shield is very strong. Especially in late games, you can give a lot of shields to your allies at very short intervals. It also goes well with items that give additional effects to the shield (such as Shurelia's battle song). Let allies who say "gg troll ivern" at the beginning of the game say "ty good job"!
There are several reasons why it is not used in the competition scene.

1. Can't push
I think this is the number one problem. AOE damage is only E. So in order to push, you need to use E for yourself and stand in the middle of the wave. But your enemies won't forgive it. Ivern without E is very weak. You can do something with daisies, but only in special circumstances. In other words, how to solve this problem is chance to show your skills!

2. No possibility of solo kill
Ivern doesn't have any burst damage required for solo kills. You can do some harassment, but it's difficult to kill. But Ivern is good at setting up gunks, so let's call jg.

3. Be reported
If you can win, your allies will be surprised and happy. But unfortunately, not all games can be won. It is mid Ivern that catches the eye of allies who want to blame others for defeat. Regardless of the content of the game, you will be the subject of criticism. It may be reported, especially when you are feeding. I've been through hell many times. (In fact, I think I have been reported many times.)
I am currently researching about rune. So it's not definitive, but I'll explain why I'm choosing these.

: Good damages and shields. I think it's strongest.

: I'm often helped by the MS I get after flash.

: AH is very important for Ivern.

: Helps harass in the lane.

: I like bonus AP.

: I love daisy. Don't leave me alone!

: It becomes easier to take CS.

: Need more AP.

: Select MR or AR depending on the situation.

[Q] Rootcaller
It is a very easy-to-use CC. It can be used in various situations such as catching, escaping, and moving enemies.
TIPS:
You can use attack move to do AA without jumping against the opponent who hit Q. But if there is a minion nearby, it's difficult.

[W] Brushmaker
Gain visibility benefits and AA enhancements.
TIPS:
Even if there is a pink ward, you can put a W next to it to put a stealth ward.

[E] Triggerseed
With a large number of shields, you can upset the enemy's damage calculation. You can use it for peeling to adc, or you can use it for assaulting fighter. Let's use it flexibly.
TIPS:
If the E given to an ally kills a minion, the money goes to the ally.
Your item effect(Liandry's Anguish, etc.) will not activate with the damage of the shield used by your allies.

[R] Daisy!
The strength changes depending on how you use it. Make close friends with Daisy and always think about how you can make him work.
TIPS:
You can use R even during a recall.
You can attack the inhibitor with alt + click, but it's awkward to use, so I've also set R to ctrl + click. ctrl + click works the same as alt + click.
Here are the builds that I find the strongest.
Start Item :

It stabilizes the laning.
First Core :

It's great that the shield has the added effect of speeding up. And the active effect also applies to daisy.
Boots :

Ivern needs a lot of AH.
Second Core :

It's pretty effective if your team has an AP champion. If someone other than yourself is AD, the effect will be weak.
Third Core :

You can make ADC a big success in team fight. This is effective when there are many champions who need AS.
Fourth Core :

It is effective when there are many champions who restore HP to the enemy.
Fifth Core :

Get a lot of AP!
Now let's start guiding the laning phase.

LEVEL1:
I get W and generate bushes and try AA as much as possible. In the damage trade at level 1, you can often win.

LEVEL2 - LEVEL5:
Make good use of E and make advantageous damage trades. But your enemies are often stronger than you. Set up your gunk while avoiding being pushed under the tower.

LEVEL6 - First Tower:
If you have a daisy, you can easily recall the enemy by letting the daisy attack and giving the daisy a shield. However, in the absence of Daisy, your wave will be pushed into the tower, allowing the enemy to roam. Ivern's power spikes aren't there yet, so it's important that you ping to alert your team.

After That - :
ivern is not good at going to solo lane. You're easily caught and you don't have the power to push. So I'm often with the ADC in the mid lane. You'll have to split the farm and you won't get much gold, but it can't be helped. It is also a good option to enter the enemy forest with jg. Let's move the daisies first and check the safety while ruining the enemy's forest.
Ivern plays an active part in team fight.
See who is growing the most on your team before the fight happens. And you let that ally survive as much as possible. It is also important that you do not die. Use your skills effectively, paying attention to your position.
Don't forget about Daisy. It can be used in a variety of ways, including rampaging in the middle of an enemy, protecting the ADC, and interfering with the enemy's rearguard from behind the enemy. Develop a strategy with Daisy!
Do you want to play Ivern mid from now on? Sortie in a normal game and feel the potential of Ivern!

And this build guide isn't complete yet. We plan to brush up this guide through your comments, my research, and so on.

We hope to make more forest friends (especially in the mid lane).
Have unusual day!