Tahm Kench Build Guide by ToplaneProfessor

Master's OTP #1 kench eune Guide *READ NOTES FOR EXPLANATION* [IN DEPTH TIPS FOR ALL MATCHUPS!]
x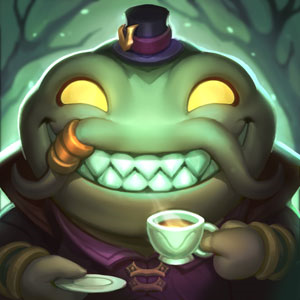 Did this guide help you? If so please give them a vote or leave a comment.
You can even win prizes by doing so!
I liked this Guide

I didn't like this Guide



Commenting is required to vote!

Thank You!
Your votes and comments encourage our guide authors to continue
creating helpful guides for the League of Legends community.
Runes:
Default best runepage
Resolve
Grasp of the Undying
Demolish
Conditioning
Overgrowth
Inspiration
Magical Footwear
Approach Velocity
Bonus:
+10% Attack Speed
+6 Armor
+8 Magic Resist

Spells:
Always ghost tp no matter what
Ghost
Teleport
Ability Order
An Acquired Taste
(PASSIVE)
Tahm Kench Passive Ability
Threats & Synergies
Threats
Synergies
Extreme
Major
Even
Minor
Tiny
Show All
Extreme Threats
Ideal Synergies
Sett
Sett is debaitable , since im confident with my kench i take [Grasp] [demolish] [boneplating] [ overgrowth] + [magical footware] [approach velocity] if you are new kench and your goal is to just not int i would suggest phase rush + nimbus + transcendence + scorch + demolish + bone plating care earlygame he oneshots you best way to kill him is with no minions nearby ult ghost him under your tower and last second turn your character sideways 100% OF SETTS WILL ULT YOU RIGHT AFTER YOUR ULT SO WE TURN SIDEWAYS , THAT WAY HE IS STILL UNDER OUR TOWER WHEN HE ULTS US items :start ruby crystal ->plated steelcaps-> bramble vest ->heartsteel -> demonic.
Amumu
insane combo , good ganks even better teamfights and abyssal mask enables both champions
Synergies
Amumu
insane combo , good ganks even better teamfights and abyssal mask enables both champions
Champion Build Guide
POLICE DOESNT WANT YOU TO KNOW THESE TRICKS :
#1 if you ult an enemy an wait for the last possible second before ult runs out and then cast q you can chain q while the game force-spits the enemy out for an instant undodgable q even if they flash. I use this in 100% of my games and every chance i get its the most guaranteed way to confirm a kill.
https://www.youtube.com/watch?v=TsIOwMK3E6w&ab_channel=AllorimLoL
Here is also an example of me doing the undertower kill combo with undodgable q at the end.
https://youtu.be/5Zs65Y7y9Uc
Here is also another properly played fight , i play with bushes so my w lands , greed my ult to attack him as much as possible and i slow down the video here to see a close-up on how the #1 trick the undodgable q looks
https://youtu.be/td0IXPVdtSM
Here is a showcase on both how important demonic is and secondly the q-ult combo that not many people know remember in this clip im 2-2 with heartsteel demonic and xayah is 5-1 with 3 completed items
https://youtu.be/-rtJ30xiPLc
Also here is a text book example on why swifties are broken and on how important it is to keep the passive stacked / bait
https://youtu.be/3Bq_THyL_1g
#2 land q and then instantly w on top of them to guaranteed the w landing
#3 your q size scales with champion size (heartsteel , 500g elixir etc)
#4 Almost all champions are killable aslong as you are in your tower range you can ult ghost and then use trick #1 to guarantee ult-q and slow undertower. This will kill 95% of champions from full hp
#5 your biggest enemy are minions they block q landing and can tank tower while you use trick #4 always have in mind that if a minion blocks 1-2 q while you brawl someone you probably lose.
#6 USE BUSHES PLEASE. Your w is invisible until the very end so its alot easier to land when we are in a bush.
#7 Best strategy by far is to hold a freeze near your tower this pressures the enemy and makes very possible for you to start a random trade with the enemy and before they know it they have 3 passive stacks we ult them undertower do the undodgable q and they die for free and type in allchat (nice champ) it breaks their mental gives us gold and denies 3-4 waves cause they died on a frozen wave
Qualifications and why to let me teach you kench top
General gameplay guidelines
Tahm kench is a cannon minion at best in levels 1-3 but you spike really hard with points in q and when you unlock ult so general guide is to play safe early levels
as i said before all champions are killable with the undertower combo so tahm kench is one of the best blind picks for toplane
your teamfights are insane all i am gonna say you have a malphite ult in your w
you can win even the most ff15 games known to man since you can always catch someone out of position with either w or ult and make any game 4v5 for teamfights
after 20 mins i like to rarely go to farm and group up with my team . Use red trinket and try to play like a zac aka look for w from fog of war to engage.
GENERAL PRIORITY FOR ULT :
#1 if you have fed teamate and your ult would save them
#2 the enemy carry is fed and you manage to stack 3 passive marks of then
#3 anyone got caught by some big cc ability (morgana q etc) and you need them to dps so you ult them and spit them out to help them deal dmg
#4 you have a fat engage champ like amumu so you ult w him inside the enemy team.
STRENGTHS: 1)one of the best blind picks for toplane. 2) even worst matchup is killable solo , not many champs can do that in top. 3) when you use all comboes from #key consepts it feels like we are playing a grappler from tekken or something. 4) least boring tank to play in the game by far. 5) very unkillable in lane .6) The best gank setup in the entire game , your ult stalls until jungler arrives , your w will cut the path of enemies so they cant run to tower its insane. 7) in teamfights you are basically malphite you can w engage in 5 ppl or turbo peel a fed carry with your ult . 8) even if lane is bad you can always cs from away with q.
Cons : 1) INSANLY weak before lvl 4. 2) your w rearly lands without setup.3)people will call you pedophile XD it is what it is . 4)idk tbh the champion is insane if you get some experience there arent many weaknesses.
𝙏𝙃𝘼𝙉𝙆 𝙔𝙊𝙐 𝙁𝙊𝙍 𝘽𝙀𝙄𝙉𝙂 𝙃𝙀𝙍𝙀
𝙒𝙀'𝙑𝙀 𝘼𝙍𝙍𝙄𝙑𝙀𝘿 𝙏𝙊 𝙏𝙃𝙀 𝙀𝙉𝘿 𝙊𝙁 𝙏𝙃𝙀 𝙂𝙐𝙄𝘿𝙀, 𝙄 𝙒𝙄𝙇𝙇 𝙈𝘼𝙆𝙀 𝙎𝙐𝙍𝙀 𝙏𝙊 𝙇𝙀𝙏 𝙔𝙊𝙐 𝙆𝙉𝙊𝙒 𝙀𝙑𝙀𝙍𝙔 𝙉𝙀𝙒 𝘽𝙐𝙄𝙇𝘿, 𝙈𝙀𝙏𝘼 𝘼𝙉𝘿 𝙋𝙇𝘼𝙔𝙎𝙏𝙔𝙇𝙀, 𝙐𝙋𝘿𝘼𝙏𝙄𝙉𝙂 𝙏𝙃𝙀 𝙂𝙐𝙄𝘿𝙀 𝙀𝙑𝙀𝙍𝙔 𝙏𝙄𝙈𝙀 𝙏𝙃𝙀𝙍𝙀'𝙎 𝙎𝙊𝙈𝙀𝙏𝙃𝙄𝙉𝙂 𝙉𝙀𝙒. 𝙄 𝙃𝙊𝙋𝙀 𝙔𝙊𝙐 𝙀𝙉𝙅𝙊𝙔𝙀𝘿 𝙏𝙃𝙀 𝘾𝙊𝙉𝙏𝙀𝙉𝙏 𝘼𝙉𝘿 𝙏𝙃𝘼𝙏 𝙄𝙏 𝙒𝙄𝙇𝙇 𝘽𝙀 𝙐𝙎𝙀𝙁𝙐𝙇𝙇 𝙄𝙉 𝙔𝙊𝙐𝙍 𝙂𝘼𝙈𝙀𝙎. 𝙂𝙊𝙊𝘿 𝙇𝙐𝘾𝙆 𝙒𝙄𝙏𝙃 𝙔𝙊𝙐𝙍 𝙂𝘼𝙈𝙀𝙎 𝙆𝙄𝙉𝙂/𝙌𝙐𝙀𝙀𝙉
LASTLY I WOULD APPRICIATE IF YOU LEFT A POSITIVE VOTE/COMMENT AND ILL TRY TO ANSWER ALL YOUR COMMENTS!