Karma Build Guide by Senna_Taoista

Mono/OTP Karma PT/BR Season 12 Support
x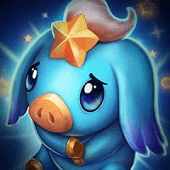 Did this guide help you? If so please give them a vote or leave a comment.
You can even win prizes by doing so!
I liked this Guide

I didn't like this Guide



Commenting is required to vote!

Thank You!
Your votes and comments encourage our guide authors to continue
creating helpful guides for the League of Legends community.
Runes:
Contra Sup AP/Peel
Sorcery
Summon Aery
Manaflow Band
Transcendence
Scorch
Resolve
Second Wind
Revitalize
Bonus:
+8 ability haste
+6 Armor
+8 Magic Resist

Spells:
Exhaust
Flash
Ability Order
Contra Sup AP/Peel
CLIQUE AQUI PARA VER O BUILD PATH!!!! CLIQUE AQUI PARA VER O BUILD PATH!!!!
CLIQUE AQUI PARA VER O BUILD PATH!!!! CLIQUE AQUI PARA VER O BUILD PATH!!!!
CLIQUE AQUI PARA VER O BUILD PATH!!!! CLIQUE AQUI PARA VER O BUILD PATH!!!!
Observações:
1) Caso seja uma partida com boas condições para buildar

e

ao mesmo tempo, priorize o

e somente depois faça o

.
2) Caso seja uma partida com boas condiçoes para buildar

porém seus carregadores ainda não estão fortes, faça a

primeiro
3) Evite fazer corta cura só para campeões que buildam roubo de vida, ex:

como

e

. O corta cura está muito nerfado e só vale a pena fazer se tiverem campeões com muito roubo de vida/cura no time inimigo, ex:

,

,

4) Priorize

quando necessário ao invés de

ou

5) Priorize

quando necessário ao invés de

ou

| | |
| --- | --- |
| | Campeões AD com boa sinergia ao cajado aquafluxo. Se os campeões AP + esses listados abaixo totalizarem 2 ou 3 no seu time, vale a pena buildar: |
| | |
| --- | --- |
| | Campeões não ADC's (botlane) com boa sinergia ao turíbulo, com 2/3 deles no time + o ADC (se não for Ezreal ou Jhin) vale a pena buildar: |
| | |
| --- | --- |
| | Campeões que ao aparecerem no time inimigo geralmente lhe forçam a buildar Shurelya |
Colhedor Noturno é o item mais forte para a Karma, apesar de você nunca ter visto ninguém buildando. Aqui está o porquê.
Obs: apesar disso, faça-o quando as condições forem adequadas.

1) O item já era muito forte e foi buffado no patch 12.11 e 12.12
2) ao comprar a karma gasta 500 de ouro em regeneração de mana, status desnecessário para ela, pois o ja da conta de suprir a necessidade de mana dela.
3) Buildando colhedor, aos 1950 de ouro (550 a menos que os 2500 do mítico de suporte) você terá 60 de AP, 150 de vida, 10 de aceleração de habilidade e passiva do que tornará sua fase de rotas muito mais opressiva, mesmo que você não esteja snowballando.
4) Você já terá 33 de aceleração de habilidade da bota + runas, (43 com o ) mitigando a falta de 10 de aceleração de habilidade da
5) O Item será especialmente forte nas matchups vs AP e Senna descritas abaixo na seção do mas deve ser feito se também o mid e jng inimigos forem squishy, caso contrário você vai abrir mão da utilidade do e por uma passiva de dano que não será tão eficiente contra campeões menos squishy.
6) Por que ninguém builda colhedor então? Porque ninguém se deu ao trabalho de pensar sobre, as pessoas (até mesmo os profissionais), só querem copiar builds prontas.
7) Não complete a build com itens de AP bruto após buildar colhedor, ex: .
8) As situações em que o Colhedor é mais forte é contra 4/5 campeões squishy, Ex:




Obs: lembrando que o ADC sempre será squishy por isso não foram listados acima.
Quando fazer Solari?
Após ter a e se estiver feedando na lane (então você não comprará o ) ou pretenda jogar de forma super agressiva e pegar o agro para o seu ADC. É importante que no mid/late game você consiga sobreviver para enraizar os adversário, então se estiver mal na lane pode ser interessante comprar o solari.
Quando fazer Pedra Lunar?
Quando houver muitos lutadores no seu time, pois essa classe precisar sobreviver apesar de não tankar tanto, para continuar dando dano, dessa forma o escudo extra auxilia a mantê-los vivos até a próxima skill resetar e eles recuperarem muita vida com o roubo de vida.
Em que condições é bom fazer

Mandato Imperial?
Nas mesmas condições em que é bom fazer o

Colhedor noturno, porém o colhedor noturno é muito mais eficiente, então nunca faremos Mandato.
Não coloque 5 pontos no Q

inicialmente. Só 3.
Colocar 5 pontos no Q irá comprometer seu mid e late game, pois o escudo

é muito mais relevante nessa fase do jogo, o Q

só serve para a fase de rotas e após o escudo

estar maxímizado é mais importante maximizar o W

para aumentar o tempo de enraizamento.
Quando utilizar

ao invés de

?
Quando seu ADC for

, ou em matchups que você vá tirar x1 com o suporte inimigo para que ele não possa pokear seu adc, exemplos comuns:






Como decidir a árvore secundária? obs: quando a primaria for


+

quando você achar que a matchup é desfavorável

+ (

ou

) quando você achar que a matchup é favorável

+

contra

1) contra .
2) contra se seu ADC for low range.
3) em qualquer matchup que você tenha percebido em partidas passadas que precisa de muita mana.
Porque utilizar

e maximizar o

E contra matchup de engage? ex:


Você verá muitas pessoas usando aery contra engage, ou por estarem buildando errado ou por realmente priorizarem dar dano. Particulamente acredito ser mais eficiente maximizar o escudo para que ao engajar, os suportes não consigam dar um dano relevante e ao tentarem retornar para uma posição fora de perigo sofram muito dano de devolução.
Caso você opte por maximizar o Q

e usar

você irá dar mais dano, mas pode colocar a lane a perder se o suporte de engage conseguir realizar uma jogada bem executada.
Como secundária você pode utilizar

+

ou

+

a sua livre escolha.
Quando buildar armadura ou vida?
É viavel fazer

ou

quando houver um assassino AD te focando nas fights, se você achar que o

zhonya's só ira atrasar sua morte ao invés de lhe permitir sair vivo faça o

coração congelado.

é viável de 4° item se só houver um campeão feedado no outro time e

é viável de 4° item se o seu adc estiver sendo focado e você também precisar sobreviver um pouco mais. Nenhum desses 4 itens é prioritário em relação aos itens que aumentam escudo/cura.