Zilean Build Guide by Papa Urgot

PAPA ZILEAN - SUPPORT + MID
x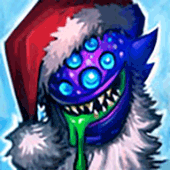 Did this guide help you? If so please give them a vote or leave a comment.
You can even win prizes by doing so!
I liked this Guide

I didn't like this Guide



Commenting is required to vote!

Thank You!
Your votes and comments encourage our guide authors to continue
creating helpful guides for the League of Legends community.
Runes:
Runes supp Aery Resolve
Sorcery
Summon Aery
Manaflow Band
Transcendence
Gathering Storm
Resolve
Font of Life
Revitalize
Bonus:
+8 ability haste
+9 Adaptive (5.4 AD or 9 AP)
+6 Armor

Spells:
Runes support 1
Flash
Ignite
Ability Order
Time Bomb max
Time in a Bottle
(PASSIVE)
Zilean Passive Ability
Threats & Synergies
Threats
Synergies
Extreme
Major
Even
Minor
Tiny
Show All
Extreme Threats
Ideal Synergies
Irelia
worth banning. just an extreme difficult matchup. if you face her get seekers early and antihealing as well
Master Yi
You make this guy as fast as lightning speed and if they are able to deal with that you have your R
Synergies
Master Yi
You make this guy as fast as lightning speed and if they are able to deal with that you have your R
Champion Build Guide
PATCH NOTES APPLYING ON ZILEAN
Hello everyone,
This chapter is used for some general things or patch changes whenever i think its good for you to know.
Ill keep it as short as i can so you dont need to read all the ********.
Patch 11.10

Abyssal Mask
HEALTH 350 ⇒ 400
UNMAKE DAMAGE RATIO 10% ⇒ 15%
UNMAKE DURATION 4 seconds ⇒ 5 seconds
15% bonus dmg on targets after a double bomb. not bad at all.
Patch 11.11

Moonstone Renewer
BUFF
STARLIT GRACE HEAL AND SHIELD POWER PER SECOND 4%, up to 20% ⇒ 6%, up to 30%

Watchful Wardstone
CHANGE
TOTAL COST 1100 gold
HEALTH 150
ABILITY HASTE 10
ARCANE CACHE This item can store up to 3 purchased Control Wards
NEWUPGRADE Upon reaching level 13 and completing the Support Quest, automatically upgrades into Vigilant Wardstone

Vigilant Wardstone
CHANGE
Automatically upgrades from Watchful Wardstone
HEALTH 150
ABILITY HASTE 15
ARCANE CACHE This item can store up to 3 purchased Control Wards
VISIONS OF IXTAL Increase your Stealth Ward, Totem Ward, and Control Ward caps by 1.
NEWBLESSING OF IXTAL Vigilant Wardstone now increases ability power, ability haste, bonus attack damage, and bonus health by 12%.
Patch 11.13:

Cosmic Drive
DMG BUFF, MOBILITY ADJUST
ABILITY POWER 75 ⇒ 80
SPELLDANCE BONUS MOVEMENT SPEED 10-30 (level 1-18) ⇒ 20 (160 AP)
STILL 40 ABILITY HASTE IN TOTAL WHEN REACHED 160 AP

Moonstone Renewer
BUFF
STARLIT GRACE HEAL AND SHIELD POWER 6% per stack (max 30%) ⇒ 7% per stack (max 35%)
EXPLANATION ITEMS SUPPORT
mythic item choice
Take this when you need more survivability for your carry.
It provides also more CDR for you then your other option.
You should go Ardent Censer or Staff of Flowing Water if you get this mythic.
Pick this when you need more Dmg in the team.
It procs of your E and double bomb. great option too.
Its better to build towards some more ap then supportive when u get this.
Legendary items and Boots of choice
I always take these boots, they cap out your CDR and Summoners spell CDR.
you can also take Cosmic Insight to max out your Summoner spell CDR.
The rune also max's out CDR for Item Actives.
| | | | |
| --- | --- | --- | --- |
| | | | Great item for an ADC or other champions who rely on attackspeed. |
Great option when you have an APC who is fed.
Also provides movementspeed for your healing.
Insane synergy with Ardent Censer and it gives so much value to your double bomb stun.
Good when you want more DMG for your carry.
I almost buy this every game along with an Ardent Censer
Same as the boots you always want this item as warding/gold income item.
Relic Shield can be an option but this one is better imo.
| | | | |
| --- | --- | --- | --- |
| | | | An option when you face extreme CC. |
| | | | |
| --- | --- | --- | --- |
| | | | Can be a good option when you have people focus you to hard or vs certain champions who can get easily counterd by this item. Like Zed or Fizz |
| | | | |
| --- | --- | --- | --- |
| | | | Good option when you face a team that thrives of healing. |
So since Vision is one of your jobs as support.
You Last item will always be this one, every game, no exceptions.

Can also be a real good option. People tend to focus you sometimes or catch you out.
This item can make your game a lot easier in some cases.

EXPLANATION RUNES SUPPORT
1st Page
Summon Aery Can be used offensive as Extra poke Dmg on your Time Bomb
or Defensive for shielding on your E Time Warp.
| | | | |
| --- | --- | --- | --- |
| | | | Manaflow Band will ensure that you will never run out of mana. |
| | | | |
| --- | --- | --- | --- |
| | | | Transcendence will give you More CDR which is really good for Zilean in general. |
Last one is Situational here
Scorch for some extra DMG. Early power basically and it still scales on LV.
I would stay away from this one if the enemy plays something that can shield or heal.
Then it will become irrelevant.
WaterWalking If you like to roam or the champions in champselect offer good opportunities.
Feel free to take it.
| | | | |
| --- | --- | --- | --- |
| | | | Gathering Storm is the Best scaling option here. |
2nd Page
| | | | |
| --- | --- | --- | --- |
| | | | Font of life procs on your Time Warp and on your stun from a double Time Bomb and gives that extra healing to your AD. |
This rune gives always its 15% bonus Healing on your Ult Chronoshift which is pretty significant since it works with high numbers.
It's also great with the Moonstone Renewer and the shielding from Summon Aery.
EXPLANATION MIDLANE ITEMS
Mythic's
Best option for Max CDR and VS beefy tanks and bruisers.
It got buffed in patch 11.6 so if you face 3 or more champions who are gonna get lets say a 1000 HP more then you you can swap runes to Precision 2nd and get Cut Down as well.
Best option vs squisy's. when i get this item i go for Sorcerer's Shoes
to max out the magic pen since its so good vs squisy targets.
With the Sorcerer's Shoes and Luden's Tempest you reach 24 magic pen which is pretty good.
+ 5 per item which gives you late game

44 flat magic pen

and since you get a Void Staff too you are on

40% magic pen and 44 flat magic pen

.
General good item. This active allows you to E yourself, use the active on the item and then double bomb on the slow or root (depends if you hit it).
If you hit the root it also proc's the Horizon Focus which means 10% bonus dmg on both bomb's.

| | | | |
| --- | --- | --- | --- |
| | | | Can also be bought mid. It's juste a great item on Zilean since your E applies it too. |
Legendary Items
Insane scaling item. I think you should take it in midlane when you can.
However i will always start with a Doran's Ring and not with the tear.
It provides late game an

180 AP.
A must have in a lot of cases.
The Seeker's Armguard should be bought firstback in a lot of matchups imo. Basically vs all AD.
Think about champions like Zed, Qiyana, Irelia. If you dont get the extra armour you are gonna be in a though spot in the lanephase. The active counter's Zed, Syndra, Fizz, Yone, Pyke, Lux,
Karthus and so on.

| | | | |
| --- | --- | --- | --- |
| | | | I mentioned it in the first chapter the stats are just so good for the price of the item. It provides you with everything you need. |
| | | | |
| --- | --- | --- | --- |
| | | | finishing touch when there is not much Magic resist. |
Thanks for reading,

Have a good one.