Aatrox Build Guide by FENIX SP l
This build has been archived and is for historical display only.
PLEASE NOTE: This build has been archived by the author. They are no longer supporting nor updating this build and it may have become outdated. As such, voting and commenting have been disabled and it no longer appears in regular search results.
We recommend you take a look at this author's other builds.
Not Updated For Current Season
This guide has not yet been updated for the current season. Please keep this in mind while reading. You can see the most recently updated guides on the browse guides page.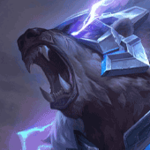 x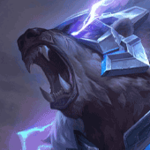 Did this guide help you? If so please give them a vote or leave a comment.
You can even win prizes by doing so!
I liked this Guide

I didn't like this Guide



Commenting is required to vote!

Thank You!
Your votes and comments encourage our guide authors to continue
creating helpful guides for the League of Legends community.

Ranked #46 in
Top Lane
Ability Sequence

2
14
15
17
18

1
4
5
7
9

3
8
10
12
13

6
11
16

Not Updated For Current Season
The masteries shown here are not yet updated for the current season, the guide author needs to set up the new masteries. As such, they will be different than the masteries you see in-game.
Masteries
-How To Top Lane-


Avoiding being Ganked
1. Top Lane is one of the most gankable lanes because its easy to gank without you to notice, So you always need to buy wards no matter what! Always be aware of a gank and play mostly passive. Always check the minimap and if you see their jungler in mid or bot you can farm and harrass without the fear of being ganked.


When to Last-hit
2. When you top lane you need to be good at last-hitting so you can get gold so you can buy items. It's important to know that you shouldnt sacrifice too much health to kill a minion. Its more preferable to lose a creep than losing e.x. 150 health for it. Although as I recommend you to play passively until level 4-5 and then you can start farming without problem because of the sustain you got.

When to start harassing

3. It is very important to know what is the best time to start harassing with every champion. As I recommend you to start harassing when you reach level 4-5 because if you lose a trade you will be able to regain that health back. A good way to start harassing is when your charge of W is ready so you can deal as much damage is possible I recommend you that skill order: (basic attack)

Where to ward

4. As top laner you must know where to ward! because you want to avoid being ganked. here is a photo showing off where are the most viable places to ward.

Early-Game
has high sustain because of his +lifesteal runes and so he can stay top for a long time.
can always start 1v1 on top lane with his and even if he doesnt win the trade he will regain his life by his .
If you are laning against a ranged champion on top you should be careful and you shouldnt sacrifice a lot of health to kill a minion. Its better losing on cs than being forced back or even killed.
You shouldnt go VERY aggresive because junglers are keen on camping toplane.
You can try to bait your death with your to give the kill to your jungler
If you get ganked do immidiatelly ur and away so be careful and use your wisely because you must have it when you get ganked so you will be able to escape.

Aatrox Mid-Game

Mid-Game

You reach Mid-Game when a 4v4 or 5v5 teamfight starts in dragon or mid or bot. When this happens your job is to splitpush and help lanes as much as possible. is very strong on ganking aswell so I recommend you to gank mid and if you get the opponent down push to the tower and try to destroy it. After that go back to your lane push it and then go bot to gank and then try to kill dragon. Personally, I recommend you to go from tribush if you are on the purple team and if your on the blue team go from lane bushes. If your gank is successful kill dragon immidiatelly, thanks to your sustain you will be able to tank it with ease. Then go back immidiatelly to your lane and break the opponents tower so you can have more lane control.

Teamfights

isnt that tanky so you shouldnt start a teamfight. Its better your jungler to start it.
can easily catch a champion off-guard with your and lock him in a place with your .
has high sustain especially late game combined with attack speed so he can stay in a teamfight till it ends.
should avoid being bursted down because he wont be able to regain that health back.
Try to stay behind and when the teamfight starts and wait a bit till you jump in with your .

Aatrox Q ability
's is really good to set up ganks too, also he can use it as an escaping ability too! These are some examples(couldnt upload more i dont know it might be a bug) that you should take either u want to gank or to get away.

Tips and Tricks

Some tips and Tricks you should know
1.Avoid enganging in a fight with low hp unsless your is full so that you regain enough health to continue fighting

2.Building lifesteal on can be very potent to help compensate for his health costs (,,)


3. is great at turning teamfights in your favor so be sure that you will use it wisely to have the full benefits of it

4. Also you need to know that the knock up range () is only in the middle of the circle if you dont hit him well you will just damage him

What is the proper way to engange


An ideal way to start a play is when something like that happens, then you have to grab that chance and start a teamfight! dont forget to focus the carries!

Pros/Cons

Pros:

High sustain
Excells on 1v1
Great escaping abilities and
is a great initiate ability to set up a fight too
Good damage output
Amazing passive ability
Can both top & jungle
Fun to play with!


Cons:

Cant handle burst damage.
He isnt that good on teamfights unless you have your full.


Thanks for reading my Aatrox guide
!