Xin Zhao Build Guide by millhouse88
Not Updated For Current Season
This guide has not yet been updated for the current season. Please keep this in mind while reading. You can see the most recently updated guides on the browse guides page.

x

Did this guide help you? If so please give them a vote or leave a comment.
You can even win prizes by doing so!
I liked this Guide

I didn't like this Guide



Commenting is required to vote!

Thank You!
Your votes and comments encourage our guide authors to continue
creating helpful guides for the League of Legends community.
Ability Sequence

1
4
7
9
12

3
5
8
10
13

2
14
15
17
18

6
11
16

Not Updated For Current Season
The masteries shown here are not yet updated for the current season, the guide author needs to set up the new masteries. As such, they will be different than the masteries you see in-game.
Masteries

Introduction
My first guide, so be gentle
:)
I've been playing "Xin Zhao" quite a bit lately while using bits and pieces of others guides and builds to come up with a variation of my own that has appeared to work quite well. However that being said if you play LoL then you must know that all fights are situational so this may not work 100% for everyone, a win is dependent on teamwork and strategy.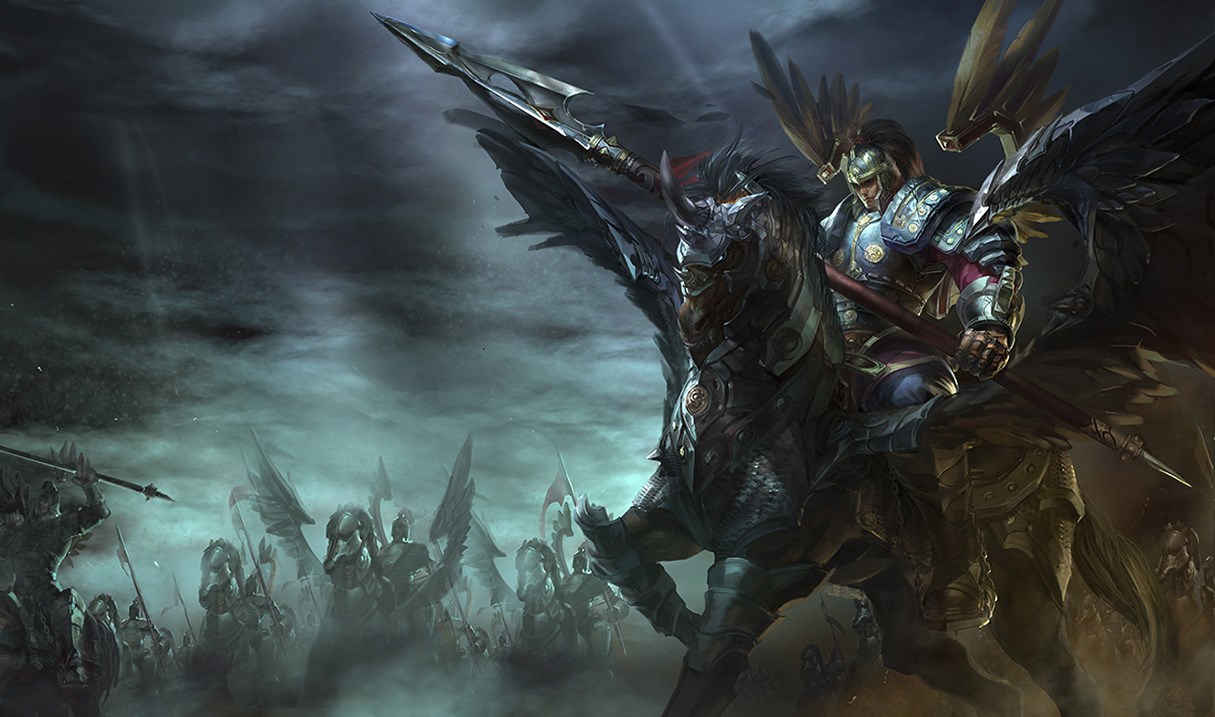 Pros / Cons

Pros :
1. With enough Attack Speed his lifesteal is something to admire
2. Can close a gap in an instant
3. Knocks enemies into the air
4. If fed he is unstoppable and can take most teams alone.
5. Extremely fast if built properly
Cons :

1. If built improperly he's really slow
2. Quite vulnerable to CC effects
3. Increases your ego and makes you do things that may get you killed
Try not to be overly confident with yourself, you may regret it. Play cautiously!

Summoner Spells

- this way your enemies find it harder to get away from you while you're beating on them relentlessly.



- any extra damage is always appreciated, although this is a great mechanic to finish off champs with low health that are just out of your reach while your

is on cooldown.

It is possible to switch these out, though I recommend that you keep

available, it's ridiculous how much it helps in the long run.



could be replaced with

OR

any sort of escape mechanism is favorable, or anything that gives you that little extra edge to catch your enemies.

Items
I like to start out with

because it's so versatile. It has Damage, Lifesteal and Health!

Try to score as many last hits as you can while in lane, by level 3 or 4 you should be able to head back to the summoner platform and buy yourself

. If you've made a few kills while in lane you may even have enough to start your

. Once you get around to coming back invest in a

.

By now you should be at least level 8 - 9 and have some ganks going, or at least some kills on the enemies in your lane. Once you save up 1650gold be sure to head back and grab yourself a B.F. Sword, this should get some damage going with your speed. Be sure to make a few kills at this point and finish off your

. You're reaching your god like state, next you'll want another 2550gold so that you can go back and create a
. You really don't need much else afterwards but now you can splurge and go for the
to slow your prey down while you beat on them. Be sure to sell

and pick up a 6th item, I chose to go with

as my last item because of the additional attack speed/damage a nice little perk about this weapon is that each strike lowers the amount of armor your enemy has.

Good Luck :)

Runes
Greater Mark of Desolation Armor Pen. - This is pretty self explanatory; given that "Xin Zhao" is a physical melee champion it's necessary to have a fair amount of Armor Pen to do any sort of damage early/mid game, by late it's possible to have switched out an item for an armor pen. item



Attack Speed. - "Xin Zhao" is a champion that greatly benefits from attack speed given his passive ability to heal himself every 3rd strike. Common sense says "If I can attack faster then I'll heal faster, thus staying alive longer". Not to mention dealing a significant amount of damage in the process



Cooldown Reduction. - Simple enough, the faster your abilities come off of cooldown the more you can use them.

Greater Quintessence of Desolation Armor Pen. - I believe that this will give a sufficient amount of Armor Pen. early game to deal a large amount of damage in one go.



Attack Speed. - I chose to make the other two Quints. Attack speed simply because there is enough Armor Pen. already so why not boost the rate of which you hit things?

Masteries
I chose to go with a 21/0/9 build, given the newest patch.

I chose to go into the Utility tree rather than the Defensive simply because I find it a lot more beneficial to have the extra run speed from

Swiftness as well as a reduced death timer and

Runic Affinity .

Skill Sequence
When charging into a 1 v. 1 fight I recommend this sequence;



Three Talon Strike into

Audacious Charge afterwards using

Battle Cry and

Exhaust by this time they should be fairly low however if they are still going just continue the sequence or if they're low enough feel free to

Ignite and walk away, however be sure to be constantly using your Q and W abilities. Three Talon Strike increases the damage of your attack as well as knocking up an enemy on it's third strike, Battle Cry decreases the cooldowns of your other abilities as well as passively increasing your attack speed both favorable traits.

When coming into a team fight I recommend this;



Three Talon Strike

Audacious Charge

Crescent Sweep to deal damage to everyone but make sure to focus one person at a time!

Battle Cry

Rinse and Repeat the 1 v. 1 tactic.

Farming
If you find yourself hurting for cash...

Providing that your lane partner can hold things down for a minute or so, head back to the summoner platform to use whatever money you do have and while heading back to your lane start from the opposite side of the map and walk down (or up) through the jungle and rip things apart.

This will do a few things, the enemy team will report you mia - effectively making the others paranoid, you'll also be able to gather up some buffs and gold, just before you get back to your lane head up (or down) the river to gank your enemies.

As well, if you find that there is a lane in need of some "cleaning up" due to an enormous amount of creeps headed towards your base then you could head there and simply charge in

Audacious Charge and

Crescent Sweep to wipe them out.

Quick note
I'll be making updates and changes to this as I go, I hope that what I have here helps anyone trying out
"Xin Zhao"
good luck.