League of Legends (LoL) Question:

Best marks for jungle Xin?

Posted in Champions | Tags: Xin Zhao

6,074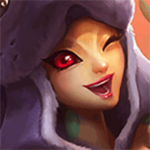 Best marks for jungle Xin?
So basically, I've been playing Xin a damn lot recently and I have been trying some different sets of runes, but I still have major doubts about my marks.
A short introduction to my Xin for your information:
Seals: Flat armor
Glyphs: Flat magic resist
Quints: Movement Speed
W-Q-E and max E
Dorans start, rush double dorans, elder lizard, continue with full tank items to finish off the build
Also, keep in mind that I play Xin hyperaggressively with lots of counterjungling at level 2.
Anyway, the question is, what of the following marks would be best for this setup?
Flat AD - scales well with Q and the free AD works well with the W attack speed boost as well
Armor pen - Scales well with Q and with your overall armor pen spells. This is what I usually run
Hybrid pen - this is the tricky one, but since your E deals magic damage this could massively increase your damage in the early game while only sacrificing very little armor pen
Attack speed - would be my least favorable choice since you already have an attack speed boost, but it would improve your clear and make hitting Q more easily.
Answers (5)