League of Legends (LoL) Question:

Damage Mitigation

Posted in Items | Tags: Guardian Angel Kindred Maw of Malmortius Phantom Dancer

5,395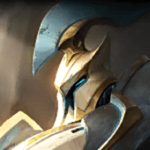 Damage Mitigation

Two part question
1) When do buy I

Maw of Malmortius
vs.

Phantom Dancer
as damage mitigation.
2) If you are still getting blown up through

Maw of Malmortius
by an AP assassin like

Diana
, would Maw +

Wit's End
end be enough to keep you up long enough that you can do some damage.
Maw and Phantom dancer both give you a shield and lifeline, PD just gives you a shield vs all damage vs. Maw which gives you a shield vs magic damage. But I've noticed a fed assassin can blow through either of them. At that point do you just prioritize a

Guardian Angel
?
I did kill the

Diana
early, though I didn't get to her much after that.
Answers (3)