League of Legends (LoL) Question:

How do I see item list on main page of my guide?

Tags: Nocturne

1,445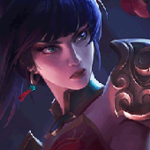 How do I see item list on main page of my guide?
Greetings, I am wondering what do I need to do in order to see items in the champion guide list?
http://postimg.org/image/95wglbq51/
(here's the link if the image is not showing on the post)
You can see in the image above. My guide looks like the 2nd guide in the image, it shows only summoner spells, but it doesn't show items like in the 1st guide on the photo above.
My question is how do you make items in my guide appear?
If I am not mistaking I need to check "core items" option when I am making the guide? (if this is the case I already did that and nothing happened)
Answers (0)