League of Legends (LoL) Question:

How to play against Swain?

Tags: Swain

17,845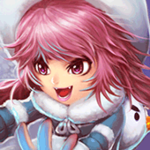 How to play against Swain?
The combination of

Nevermove
+

Ravenous Flock
is basically an instant cast

Death Sentence
that hits you through creeps on a 9 second cooldown.
His ultimate is literally just press R win teamfight, and he can always force a fight with the previous combo.
His ult lasts 12 seconds. 12 freaking seconds. So "disengage when he ults" is simply not a thing. If you do that you lose the objective.
And meanwhile Riot thinks the big thing about him that needs a nerf in 8.7 is his early game Q cooldown lul.
How do you deal with this absurdly overloaded champion besides permaban him?
I know that

Mortal Reminder
/

Morellonomicon
are decent against him but that doesn't solve the problem since he still always wins his lane and turns this into a snowball, so late game items don't solve this issue. Besides reducing his healing by 40% is only a soft counter at best.
The only exploitable weakness his kit could have would be that

Nevermove
doesn't go through creeps when travelling back, so you could stand in front of your ranged creeps to avoid it, but even then 1) there's a 100 AOE for the root so it can still hit you even when hitting a creep and 2) if he hits you at the max range it will always root you anyways.
Answers (4)