League of Legends (LoL) Question:

People looking at my guide cannot see my build at first glance.

Posted in Items | Tags: Teemo

4,131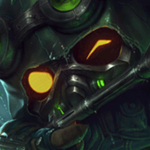 People looking at my guide cannot see my build at first glance.
Just as the title, says, it looks like nobody can see my build when they look at the mobafire link. For example:

You can clearly see the build below mine has the build being readily displayed, meanwhile mine has nothing, while items being clearly present in the guide.
A response would be nice :)
Answers (1)