League of Legends (LoL) Question:

Playing mid : 2 questions

1,590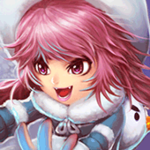 Playing mid : 2 questions
I have questions about playing mid, especially in ranked :
- Is queuing for mid lane harder than queuing for other roles? Like is there more demand for the role, which means you're less likely to get it or more likely to be autofilled?
(this, and/or can you get "mid or feed" trolls who want to take it from you by force?)
- I just got BM'd by a teammate banning my champion. I was hovering

Akali
, that guy bans Akali. I ask him why he banned her from me, he answers that he hates Akali and doesn't want me picking her. I find that kind of behavior extremely toxic. Is this reportable?
Answers (0)