League of Legends (LoL) Question:

Suggestion for mid lane champs

Posted in Champions

4,471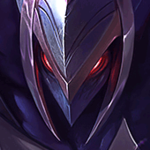 Suggestion for mid lane champs
Hello there!

I play League for some time, and found an interesting problem of mine.
I main support and top on ranked (Braum+Malph currently), and I can play decent on the other roles. But lately it seems when I have or want to play mid (ranked or normals, doesn't matter), I get wrecked badly. Now, well, I know I have some tendencies when I play with a champ good for some time, but after that my "good play" goes to another champion (like Nasus->Jax->Shyvanna->Wukong->Malphite, or Leona->Nami->Braum). But since I don't have much time to play lately to try out champs, I thought I might ask you guys about what suggestions you can give me for mid lane.
My current favourites are Azir, Vel'koz and Lissanda (okay, Lissandra is an all time favourite), and my old ones, with whom I rarely play lately ar Karthus, Mordekaiser, Lux and Syndra.
Answers (6)