League of Legends (LoL) Question:

Youtube vids about upcomming patches

Posted in Runes

756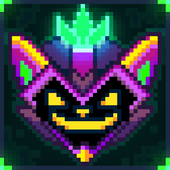 Youtube vids about upcomming patches
Just watched Prof Akali who mentioned its very likely that the Conqerer rune will very likely be removed from the game and replaced with something else.

My question is how should I take these kind of vids and the information I am given?
Cause this is pretty huge if its true.. I spend alot of time playing Poppy and Sion and especially that rune makes me want to pull my hair out at times.

I sometimes watch Phy when there are bigger changes happening and his stuff is generally pretty on point, but thats because he gets his info from the PBE.

So my question is; how likely is it that this is actually going to happen, and is Prof Akali someone that can be trusted with these kind of vids?

I normally only watch the official ptach notes and Scarra's review of them (exept for the preseason stuff) so dont know if Prof Akali is an reliable source, especially since he based it on an tweet and talk from higher elo players.

I cant wait for 9.3 if they actually going to remove Conquerer..
Answers (0)