Pyke Build Guide by KarmaFull

[12.9] PYKE MID guide from a Masters 2mil Pyke OTP.
x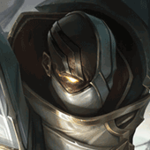 Did this guide help you? If so please give them a vote or leave a comment.
You can even win prizes by doing so!
I liked this Guide

I didn't like this Guide



Commenting is required to vote!

Thank You!
Your votes and comments encourage our guide authors to continue
creating helpful guides for the League of Legends community.
Runes:
Against poker
Domination
Hail of Blades
Cheap Shot
Eyeball Collection
Ultimate Hunter
Resolve
Unflinching
Second Wind
Bonus:
+9 Adaptive (5.4 AD or 9 AP)
+9 Adaptive (5.4 AD or 9 AP)
+8 Magic Resist

Spells:
Flash Ignite
Flash
Ignite
Ability Order
against ranged midlaner
Gift of the Drowned Ones
(PASSIVE)
Pyke Passive Ability
Threats & Synergies
Threats
Synergies
Extreme
Major
Even
Minor
Tiny
Show All
Extreme Threats
Ideal Synergies
Graves
Can really fuck you up in lane and you can't engage him because he has a dash, expect to be pushed in 24/7 and hope your jungle ganks you.
Fiddlesticks
Good CC, Good AoE damage, Good ganks. Ideal for pyke.
Synergies
Fiddlesticks
Good CC, Good AoE damage, Good ganks. Ideal for pyke.
pyke mid is dead for now :(
I am a Masters 252LP peak EUW Pyke mid main, with ~2 mil mastery on all accs. I have been ranked top 2 on Pyke on LeagueOfGraphs (not that it matters, I hate leagueofgraphs but still a flex nonetheless) and overall am really good on Pyke.

I have been playing Pyke since
Season 9
, when he still had waveclear on Q and E and have been learning him ever since.
My twitch link, so you can learn from my gameplay if I'm streaming and ask me questions live (I will ALWAYS answer you.)
CLICK ME
My OPGG
CLICK ME
"Why Pyke mid? Didn't it get gutted like 7 times?"

Pyke mid will never die, simply because of his godlike roams and gold sharing. He really stomps soloq in every elo if you're good at him, carry potential if you don't go late-game.


Best thing about Pyke mid is that Riot can't nerf him, they already have taken everything possible from him (waveclear, grey health in solo lane, defense stats, hp)
If you want to climb with Pyke mid, you have to start respecting dodging. I will explain why and when to dodge:
Dodging resets every day on 5AM GMT+2.
1st dodge - -3LP, 5 min timer
2nd dodge - -10LP, 30 min timer
3rd dodge - -10LP, 12 hour timer
"
But I don't want to lose LP!!

" Trust me when I say this, LP does not matter. what determines your account is your MMR. It is similar to LP but is hidden. You can check your MMR on sites like whatismymmr.com but they are not 100% accurate.
"
But I'm on 0LP! I can't dodge!

"

Yes you can. Your lp will go -3 or -10 and you won't demote. A lot of people don't understand this.
DODGE IF:
- Team is tilted from champ select
- 2 or more teammates autofilled or not playing their main champs
- If enemy has strong duo comps like
-- Twitch Lulu
-- Twitch Yuumi
-- Kog'maw Lulu
-- Kog'maw Yuumi
-- Lucian Nami
-- Draven Janna
-- Karthus Janna
- If your comp is bad and enemy comp is good
- Your main champions are banned
- If your teammates are on a loss streak
- If someone is threatening to ghost cleanse your game
It's smarter to
dodge yourself
, not rely on others dodges. Wait the timer out, and if it's your 3rd dodge, just take a break for 12h. It's not worth to lose MMR for no reason, I cant stress this enough:
RESPECT DODGING
!
Main items:
Duskblade - Gives invisibility after takedown. Use the time when your invisible to the fullest, by repositsioning, or sneaking up on someone. Gives 5 ability haste as mythic passive.
Axiom - Reduces Ultimate cdr by 20% after takedown. After ~3 ultimates, your ult should be on a timer lower than 5 seconds after the reset timer is over.
Deaths dance - Gives up to 1000 HP after takedown, depending on how much AD you have. Also gives bleeding passive, 30% of the damage you take is dealt as bleeding over a few seconds.
Edge of night - Gives ability shield, on a cooldown of 40 seconds after its triggered.
Maw - Gives Magic damage shield, depending on how much AD you have. Gives up to 1200 Magic damage shield.
Boots:
Ionian boots of lucidity - Give a lot of cooldown reduction
Mercury Threads - Gives tenacity and magic resist
Plated Steelcaps - Gives 12% less damage taken from auto-attacks and armor
Situational Items:
Prowlers - Good against full squishy comp, Extends your E if you E+prowlers.
Frozen heart - Good against full AD comp
Muramana - Some Pyke mains have good luck with this item, buy tear first back if you want to buy this.
QSS - Good against hard cc comps
Ravenous Hydra - Good if you need waveclear, applies extra damage on Q, E and R.
Thornmail - Gives less armor than frozen heart but gives some AD converted from the HP the item gives. Main selling point is the anti-heal. Buy against healy comp
Zhonyas - Looks a bit trolly but is really good if you keep getting caught.
Youmuu - Weird to see this one in situational but it do be like that. Buy if you need the extra movement speed.
You're really strong in early-mid game so laning can be really great for you.

Basically: Wait for your jungle and perma roam.

IF RANGED:
lvl 1 unlock Q and kill the first 3 minions. Try to walk past the minions and land a Q onto enemy and do HoB. That should be about 50% of their HP. lvl 2 you can get E and get flash or kill, depending on how you play.

IF MELEE:
lvl 1 unlock E and E over enemy when they come to CS and do HoB. Lvl 2 you can do E flash Q HoB to get first blood (remember to use flash as late as possible, giving enemy no time to counter flash.)
You should roam after you built boots. Make sure the lane is roamable (your team isn't pushing in). Ask your team to ping enemy summs so you know that they wont flash away from your combo.

The ideal time to roam is after your jungle ganks you and helps you shove in the wave. Shoving is crucial as it denies XP and gold for the enemy midlaner, but if you see roam potential on botlane, go for it. Even if you lose 3 plates on tower, It's worth it if you get 2+ ults.

A pro tip is to take lens during roaming and start lensing in river so you can see that nobody sees you roaming.

Second tip is to start walking topside on lane then W, but then turn around and go bot. The enemy will then spamping top with warning pings, but actually you're going bot :Trollge:.
You are really strong early. Look for picks in top/mid/bot and be sure to help your jg in the river or his jungle or on invades if he needs help. You can ideally roam starting at level 4, when you have all abilities unlocked. Your roams go really strong level 6 because of level 6 pyke ult gold sharing.
Look to shove waves in with your junglers help(It's fine if u can't) and look for roams to top/bot. Tell your jungler to cover your lane during your roams!!

Be sure to be there for drakes as you're really strong in a mid-game fiesta.
I'm sorry if you have made it past 40 minutes. You have fallen off and you're only useful with your ult. Stay back and wait for your team to do damage (it sucks, I know).

Try to catch people over wall with Q but never be the engage. You're so squishy. This is why a lot of pykes have like 15 deaths, they engage and die.
try these combos on practice tool *

Q FLASH not FLASH Q, it gives enemies no time to react.
E flash not FLASH E, makes your E bigger.
E Qstab FLASH(over enemy), Unexpected play below Diamond
E enemy before ulting to secure the ult

Make a bit of extra damage before ulting if enemy has heal, then they can't cuck your ult.
Be aggressive, help your team, roam, win. Don't get into late-game, E before ulting if possible.

Ping enemy summs in chat so you can see when they come up (flash cd is 5 mins so if orianna flashes on 14:31, her flash is up 19:31).

Good luck!