Kayle Build Guide by Vamadra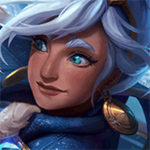 x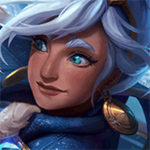 Did this guide help you? If so please give them a vote or leave a comment.
You can even win prizes by doing so!
I liked this Guide

I didn't like this Guide



Commenting is required to vote!

Thank You!
Your votes and comments encourage our guide authors to continue
creating helpful guides for the League of Legends community.
Cheat Sheet


Wit's End on hit build
Kayle Build
Ability Sequence

2
8
10
11
13

3
14
15
16
17
18

1
4
5
7
9

6
12

Not Updated For Current Season
The masteries shown here are not yet updated for the current season, the guide author needs to set up the new masteries. As such, they will be different than the masteries you see in-game.
Masteries
The buildz
This is my first build, feel free to try it out and tell me what you think.
I'm not a very amazing player though, so don't take my word for it.

The wit's end build is significantly better than the trinity force build in my experience. Wit's end allows for amazing on-hit damage, higher than with runaan's hurricane but you're free to build that one as well, you'll probably surpass the attack speed cap though.
Guinsoo's Rageblade applies on hit effect twice every other hit when it has 6 stacks, so when engaging in battle, try to get 6 stacks prior by attack moving minions or jungle monsters on your way there. You'll get 6 stacks real quick with the high attack speed though, and when you have rylai it becomes that much easier to keep applying those on-hit effects on every sorry *ss clown on the rift, stealing away all their MR and dealing TONS of damage. Be sure to get fed. The wit's end build is significantly cheaper than the trinity force build so it doesn't rely on a good early game as much, which is nice.
I also suggest that you try to max W rather than Q after E using this build.

If you're really damn fed you can still build trinity force but I recommend just building raw damage like Rabaddon's or void staff at that point.

As for the Trinity Force build, it gives you some more overall versatility, and with an early CDR cap and a decent mana pool you can spam out your Q's.
I suggest using Q on cooldown but only when you can follow it up with a ranged basic attack (with E active obviously), this only applies for late game though (kayle's strong suit). During laning you can use Q for poke, but use it wisely because it will drain you of mana and leave none for W when you need it. When you poke with your Q, again make sure to follow up with at least one basic attack during laning as soon as you get a sheen, and before that too because the slow allows you to easily stick to your target and shred their defensives and health fairly quickly (especially with the early attack speed from nashor's and the runes/masteries).
Of course, you can use E and W for sheen procs too, so don't just use E on cooldown during early game, try to use it when you're sure your next basic attack will hit the enemy champion or to execute minions (preferably the enemy champion). This applies, of course, after you have obtained sheen. If you're going for a more sustain-y build, you can also try to max W before Q, like Q it will allow you to stick to your target but you basically sacrifice Q's damage and slow for a load of movement speed and sustain. Whatever floats your boat.

I'm still working on ideas for an URF build. Unfortunately nashor's tooth has unneeded CDR and the attack speed of these builds will greatly exceed the cap in URF. I do thing that Rylai's, Wit's End and Guinsoo's are must have in URF, but if you wanna go for a build that focuses on spamming your Q you can build full AP with a trinity force, despite the unneeded CDR on it.

Kayle's true power shines through when you shred the enemy team with 6 stacks of guinsoo's rageblade, in a pre-teamfight situation in the midlane, try to get stacks quickly by hitting minions if there are any, and poking enemy champions, so that when the teamfight finally starts you will have your stacks. If you're trying to gank, you can get those stacks from hitting a jungle mob before jumping into the fray. Even just two or three stacks will give you a head start.

Getting those stacks becomes easier and easier as you level up your Q and get Rylai's so you can easily stick to your target, but oftentimes you'll have to play safely and can't chase a target down like a madman... Then again, if you're feeling ballsy and fed, you can do it anyway and get half their team on your back, but by then you'll have Guinsoo's Rage, so pop your ult and try to shred all of them.
Don't chase after cool plays like this though, like I do. I always get myself killed more often than not when trying moves like this, especially when there is a lot of CC involved or fed tanks.