Yasuo Build Guide by SyntaxYT

Best Yasuo [S12] [Midlane] Guide (easy explained)
x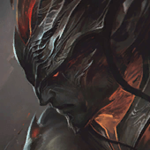 Did this guide help you? If so please give them a vote or leave a comment.
You can even win prizes by doing so!
I liked this Guide

I didn't like this Guide



Commenting is required to vote!

Thank You!
Your votes and comments encourage our guide authors to continue
creating helpful guides for the League of Legends community.
Runes:
Precision
Lethal Tempo
Triumph
Legend: Alacrity
Coup de Grace
Resolve
Bone Plating
Revitalize
Bonus:
+10% Attack Speed
+9 Adaptive (5.4 AD or 9 AP)
+6 Armor

Spells:
Flash
Ignite
Threats & Synergies
Threats
Synergies
Extreme
Major
Even
Minor
Tiny
Show All
Extreme Threats
Ideal Synergies
Pantheon
Hardest Matchup, by far. Consider Dodging :)
Alistar
Synergies
Alistar
Champion Build Guide
Hey, i am SyntaxYT and i am a Gold/Plat elo Yasuo main.
I play League of Legends since the beginning of Season 11.
Might not seem like i have alot of knowlage about the game, if you consider that i am playing the game for about a year now... but you are wrong there. Some might call it an addiction to videogames, i call it a hobby, when i sit 10h per day playing LOL while blaming jungle for diff'in.
I really do enjoy playing Midlane Assasines like Yasuo/Yone/Zed/Kata or other champs like Kata or Quiana.
But of all the Champs in the game, i prefer playing Yasuo the most!
The first 10 minutes of the Game
The game starts...
First look who your enemy laner is.
If its a hard
Match-up
, build
Dorans Shield
.
If not, go for
Dorans Blade
.
In addition to that buy
2x Heal Potions
Now go to lane...
Place a
Ward
into one of the bushes.
If your Jungler want to
invade
, decide if its worth for you to lose early minions.
Stay behind in Invades, you dont want to die.
If you cant bear losing those minions, position yourself in one of the bushes, so you can help fast, if needed, by staying in lane.
Okay lets say there was
no invade
. Try to get 6 cs out of the
first wave
, then stay back. Let the enemys push your wave. Then
charge your Q
, by killing the first minion of the secound wave. You'll now have enough Exp for
lvl 2
. Use your
E to dash
towards the enemy laner. (Use a minion for that) If you are in
range of the enemy laner
.
Press Q
.
Combo-recap: E+Q -> 360-slash
It will
knock-up
the enemy use that time to
autoattack
the enemy
complete that trade with with
another Q
into
autoattck
.
So.. now your
Leathal Tempo
will prock.
E
into the enemy
press Q
,
autoattack
as much as you can.
Try to hit your
Tornado
. Use
ignite
to finish 'em up.
That was an example for an easy early kill.
now push the wave and
recall
(exepct you are full-life).
You should have around
600 gold
by now. Buy
Boots
and
refillable potions
and a
Control-ward
.
Go back to lane as fast as possible.
Now you'll farm and go for short trades.
(e.g. E+Q)
Farm until you have enough money to buy
Berserkers Greaves
.
You now have reached the first grand powerspike of Yasuo
Try to play safe until lvl 6.
End of laning phase/ start of midgame
Farm. Farm. Farm.
Thats the main objective now.
Try to get
Immortal Shieldbow
and
Infinity Edge
, befor you start to leave your lane for power-roams. Yasuo is a great champion for roaming, but befor you roam make sure to push your wave as hard as possible.
By the way, letting the wave push into the enemy turret is a great opportunity to do a
cheater-recall
Roaming is important to help other lanes, but dont "over-do" it.
How to fight in Teamfights
Team fights are great!
They really are...
but do you know what isnt great?
Dying!
So how do we avoid that?
The trick is not to die.
Stay behind in the
backline
Wait for your Team to
knock
the enemy's
up
and
R
into that ****!
E>3Q>F - Uses flash to move your circular 3rd q from your dash to another location. Lots of people call it the "beyblade".

E>Q>R - Uses r to move your circular q from your dash to your ults location. Grants an additional q stack after your ult. Also called "airblade".

Q or 3Q>F - Fires q off at the location of your flash.

Q or 3Q>R - Fires q off at the location of your ult. Careful, your ult positions you on the opposite side of your ulted target and outside of tower if possible, so make sure to take this into account when aiming. I've heard 3Q>R goes by "T-blink", but I'm not sure.

W>Q or 3Q - Hides the animation of your q behind the animation of the windwall. More noticeable on your 3rd q cast.

E>Q>W - Normally, you can't cast W during your E animation and it will go off after your dash. If you cast Q during your E then you can use W during your dash, which is actually pretty useful in some situations (e.g., approaching an elise through a minion wave when she has her stun up). Just be careful not to use a crucial Q stack or blow your Q cd when you don't want to.

Knockup>AA>R - Wasn't sure to put this one or not but you have time for 1-2 autos depending on your AS after you knock someone up before you need to ult.
Walldashing - Position yourself so that your dash will go over a wall, usually in the jungle. Lots of good videos on this on youtube. "Target champions only" key is extremely helpful for these.