Not Updated For Current Season
This guide has not yet been updated for the current season. Please keep this in mind while reading. You can see the most recently updated guides on the browse guides page
x
Braum Build Guide by DMG Chinchilla

Braum Top Lane Supertank
x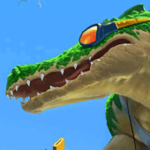 Did this guide help you? If so please give them a vote or leave a comment.
You can even win prizes by doing so!
I liked this Guide

I didn't like this Guide



Commenting is required to vote!

Thank You!
Your votes and comments encourage our guide authors to continue
creating helpful guides for the League of Legends community.
Spells:
Teleport
Flash
Items
WARNING: This is a work in progress and I am not a High Elo Player. Please do not move forward thinking anything different.
I am Matthew (Chinchilla) Sebring, I play top lane for Dynamic Dandies. I put this build together because I liked the look of the champ, wanted to play him in lane and most of all I wanted to prove to people that he can be played in the top lane. So going into this guide, if you have any thoughts on how to make the build better or you want to show your success (or failure) with the build, please post it in the comments below. I cant wait to see the feedback and hope you enjoy the guide.
Note: this is a work in progress, please be patient, I am adding things into the guide during my spare time.
Pros:
Braum is extremely tanky (maybe even more than Dr. Mundo), Very hard to kill.

His Q has a large hit box, making it very easy to hit.

Amazing in team fights due to the fact he was made as a support

Really good disengage with his his entire kit

Passive makes for strong and easy trading

His mustache.. Well, it just wins games by itself
Cons
He is a support, people get upset if you "break the meta"

He is new, means bans and instalocks

Not many damaging abilities, you are almost completely reliant on your passive

Bad wave clear, he basically has no AOE at all (expect to be behind in cs)

No poros on Summoners rift
3 Attack Damage Quints - This is the most effective way to stack the AD you will need in early game to last hit and trade.

6 Attack Speed Marks - These are the main part of the build, this is what will keep you on the top of the trades. Without these you will not be able to get all four stacks of your passive.

3 Attack Damage Marks - These are just to help with last hitting and trading, if you feel the need to switch them out for some hybrid pen marks, feel free.

9 Health Seals - Health is Braum's main stat, His Q scales off of his max health so any health you can get on him, take it!

9 Magic Resist Glyphs - These are pretty standard now, but the main reason to run the MR Glyphs is because you will not be getting any from your masteries and Braum's W scales off of his bonus MR/Armor.