This build has been archived and is for historical display only
This build has been archived by the author. They are no longer supporting nor updating this build and it may have become outdated. As such, voting and commenting have been disabled and it no longer appears in regular search results.
We recommend you take a look at this author's other builds.
x
Not Updated For Current Season
This guide has not yet been updated for the current season. Please keep this in mind while reading. You can see the most recently updated guides on the browse guides page
x
Kayle Build Guide by AkemiSen

Brilliance - A guide to Kayle Support
x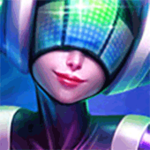 Did this guide help you? If so please give them a vote or leave a comment.
You can even win prizes by doing so!
I liked this Guide

I didn't like this Guide



Commenting is required to vote!

Thank You!
Your votes and comments encourage our guide authors to continue
creating helpful guides for the League of Legends community.
Runes:
First Aid
Sorcery
Summon Aery
Manaflow Band
Transcendence
Gathering Storm
Inspiration
Cosmic Insight
Biscuit Delivery
Bonus:
+9 Adaptive (5.4 AD or 9 AP)
+9 Adaptive (5.4 AD or 9 AP)
+8 Magic Resist

Spells:
Ready to glare
Exhaust
Flash
Ability Order
Shatter
Divine Ascent
(PASSIVE)
Kayle Passive Ability
Threats & Synergies
Threats
Synergies
Extreme
Major
Even
Minor
Tiny
Show All
Extreme Threats
Ideal Synergies
Sona
Kayle has good pressure but almost zero kill potential without the help of a jungler and this means a free laning phase for her. Going a melee support with poor engage into Sona is never a good option because it gives her too much space and her scalings are really powerful. Generally speaking, Kayle doesn't do well into any enchanter.
Master Yi
Amazing synergy now that Kayle's R deals damage, it helped Yi get resets really fast and snowball terribly well
Synergies
Master Yi
Amazing synergy now that Kayle's R deals damage, it helped Yi get resets really fast and snowball terribly well
Champion Build Guide
Laning phase:
- Sight Scatter: Kayle's Q has a really cool mechanic that makes the blade scatter once she hits a minion, effectively extending its range. It can be used like Lux's Q to poke the enemies while they try to hide behind their wave
- Extended threat: Kayle's E, Starfire Spellblade, gives Kayle more than 550 auto attack range if cast from outside this value because it, apparently, starts from the edge of her hitbox. It's around Zyra's attack range.
- Passive aggressive: if you already have a stack of your passive, auto attacking a tower will refresh its duration BUT it won't grant other stacks (not really useful but can be helpful).
- Priorities: Maxing E doesn't make sense because it only gives additional on hit damage and % missing health damage. You won't be reaching lv11 soon when playing with a lane partner and you won't be building many attack speed/on hit items so the damage is really not significant.
- Into the fray: Alt+W automatically heals the most injuried ally near Kayle.
- Relic of the past: Kayle's E procs Relic Shield. Please don't build Relic Shield on Kayle.
- Leadership: if you want more damage or you're like 6/0, you can get a Sheen. Kayle's scalings are really weird because even with a lot of AP, her E doesn't do much damage and her Q is mostly for poke so a Sheen is the best thing you can get to snowball early on.
Mid to late game:
- Denying light: Kayle's E is an auto attack reset, which means that you can use it to kill wards faster if pressed right after an auto attack.
- Time ticks away: Kayle's ultimate timing is crucial. Even tho it gets down to a really short cooldown.
- Scaling yourself: Try to stay in lane as much as possible. Kayle is a pretty level dependant support until at least lv11 because of the obvious limitations, so trying to catch up in exp is always good.
- Kill em all: Kayle's E works on fruit plants and yes, also blast cones.
- Afterglow: Kayle's Q cast time scales with her attack speed, included the one you get from her Passive. If you plan on fighting you can stack your passive on the wave that's pushing in (without taking cs) and try to go in.

+

Aery/
Inspiration:
Primary Path:
-

is the most reliable and valuable rune when it comes to trades.
-

is a must probably, Kayle has a lot of mana problems and she doesn't really benefit from Nullifying Orb nor Nimbous Cloak that much.
-

is a no brain, CDR is Kayle's most valuable stat.
-

can be switched for Gathering Storm freely, especially if you go for Coin and give up that early game pressure.

EDIT: edited Scorch out for Gathering Storm, it's really really hard to proc it constantly compared to other supports and you're not planning to win lane with Kayle anyway, I think GS is much more solid.
Secondary Path:
-

are always a good choice because of Kayle's absurd mana costs, you don't need both Manaflow Band and Biscuits but the other choices are not that appealing.
-

reduces Kayle's cooldowns even more and, as I already stated, CDR is her most important statistic, you never come online as Kayle support without it.

+

Glacial Augment/
Sorcery:
Primary Path:
- This setup removes one of Kayle's weaknesses: the lack of CC. Her E and Passive can apply

in an AoE after lv6 which can be really useful in teamfights due to its low cooldown and overall it's just a really viable option.
-

is just the best option, Stopwatch doesn't make much sense to me when her ult already gives a mobile stasis.
-

(see above).
-

(see above).
Secondary Path:
-

(see above).
-

(see above).

+

Fleet Footwork/
Inspiration:
Primary Path:
- There has always been one thing that drove me away from trying stuff like

Soraka because the rune is actually for sustain, but the second row has been a problem when taking in consideration other options. Thankfully, Kayle uses

really well even as a support so we can explore this tree with the eyes of a support for once.
-

is a great rune. A lot of Kayle's power lays in her ult and a lot of Kayle's weaknesses lay in
her mana costs so it's really helpful.
-

gives Kayle the attack speed she needs if you're going for a FULL support build and getting assists (aka, takedowns) is really easy due to her E. If you plan on skipping Nashor's which means going 2 support items+Deathcap or 3 support items you won't build ANY attack speed so this rune can really make the difference, especially after lv11.
-

is self-explanatory, it's just more damage and overall the best option.
Secondary path:
- This setup lacks early game and both

and

are scaling runes so

and

are in my opinion the best options to complement Kayle's new kit.
Must have:

or

-

Keystones:

-

-

Other options:

-

Starting Item:
-

should be your standard choice since, at the moment, winning lane is pretty important and it doesn't have many throwback compared to

in even in hard matchups. If you're maxing Q, Spellthief is basically a must.
-

gives Kayle a lot of gold and literally FREE mana sustain but it drops a lot of damage and pressure in the early game.
- I'm sure

is not bad but you're playing a niche champion into a niche role with a niche build path, I wouldn't push my luck that much.
Boots:
-

should be a rush. CDR is the most important stat in Kayle's new kit and it really makes the difference at every stage of the game. Pair these with the CDR from your starting item, the 10% from

and the 10% from

to cap at 40%/45% fairly easily.
- If you're already stacking CDR or you simply don't like lucidity boots, then

or

are viable damage options.
Core items:
-

is Kayle's best friend. It's really easy to fill it because of her E and it makes her W heal for a ton. It also gives a lot of mana regen, please buy mana regen.
-

is still meh after the nerfs, I don't like this item that much when it comes to first buy. I think that Ardent comes at its best when Kayle reaches lv11 because she can use the attack speed buff herself to push out a lot of damage.

EDIT: Archangel is a really good substitute, following the Sona trend in going Athene's+AP items. If Ardent didn't give on hit damage and attack speed to Kayle Archangel would always be more valuable but the synergy+cost are too much to pass up. Feel free to switch.
-

makes Kayle scale her damage to really good levels and converts the excess of CDR into AP if you have Trascendence. It does cost a lot but there really aren't many other options in the support department, she doesn't use

nor

that well and she loses all the benefits from Knight's Vow after lv11.
-

gives AP, that's the in depth reasoning.
Why should I play Kayle instead of other supports?
To finally answer a totally legitimate question, I have to clarify that Kayle is unfortunatelty relegated to be an off-meta support because she is not balanced around the support role as a champion. However, like a lot of midlaners or toplaners, she can work extremely well in bot lane due to her utility even when balanced around her solo lane capabilities.





The best part about this champion is that compared to other off-meta picks like Xerath, Lux, Ornn or Sion, she has a really unique form of utility which is her ultimate. Most of these picks have uniqueness in their playstyles and have the same purpose as the original supports (poking, zoning for mages, engaging and peeling fo tanks) while Kayle's strongest tool gives her a reason to be picked over other enchanters despite being an off-meta pick, which is what makes her special.



If you like or even , Kayle would probably be a really good alternative. She doesn't grant armor like Taric but it rather shreds it and her ultimate is a faster version of his Cosmic Radiance, making their patterns really similar.


That's it for this small guide, I hope I got the interest of some of you and catched the eye of the people who already wanted to try her out but didn't know where to start from.