Build Guide by YoowooY
Not Updated For Current Season
This guide has not yet been updated for the current season. Please keep this in mind while reading. You can see the most recently updated guides on the browse guides page.

x

Did this guide help you? If so please give them a vote or leave a comment.
You can even win prizes by doing so!
I liked this Guide

I didn't like this Guide



Commenting is required to vote!

Thank You!
Your votes and comments encourage our guide authors to continue
creating helpful guides for the League of Legends community.
Ability Sequence

4
9
14
17
18

1
8
12
13
15

2
3
5
7
10

6
11
16

Not Updated For Current Season
The masteries shown here are not yet updated for the current season, the guide author needs to set up the new masteries. As such, they will be different than the masteries you see in-game.
Masteries

Introduction

Hi guys,

SORRY THIS IS NOT FINISHED, I ACCIDENTALLY PUBLISHED INSTEAD OF SAVED
First off, this is my first guide so I'll try to do my best. I've been playing eve for a LONG time and was looking on here for other champs i was trying out and decided to look at some eve build, i was dissapointed at some of them and none really grasped eve the way i do i guess. So i decided to try to fix all that :).
Probably the biggest reason i wanted to make a guide explaining how i play eve is because it is the game changer 99% of the time. Examples from the same day i made this guide (well started it anyway)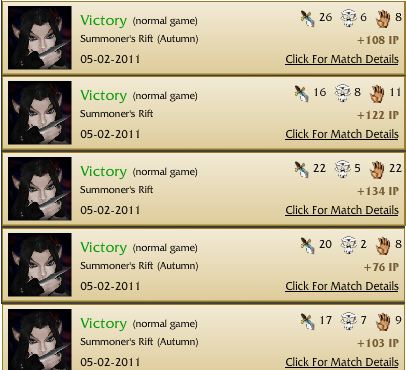 And i stumbled upon this in the dark depths of my computer, though the build I've been using has changed along with eve.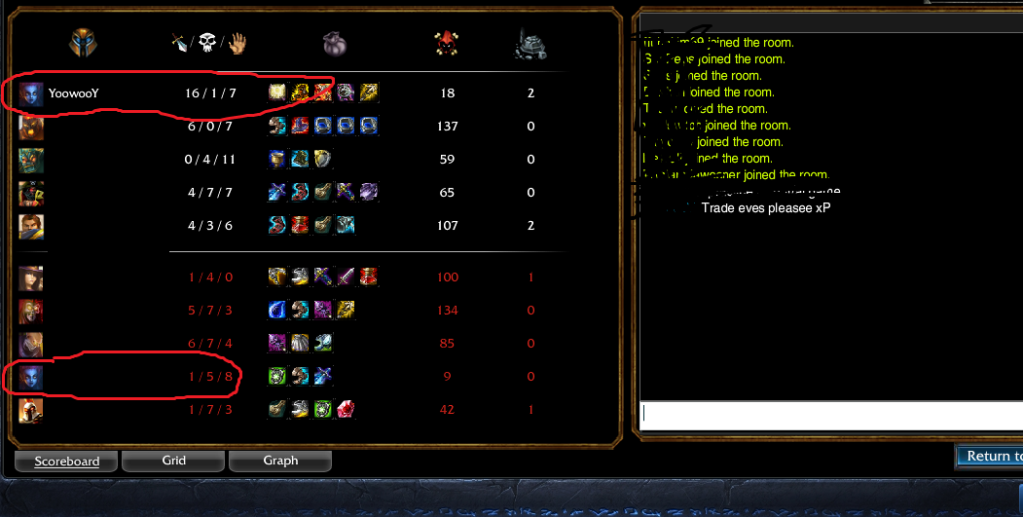 Pros / Cons
PROS
Can 1 shot champs
Can easily escape other people
Run into a group, kill someone and disappear unharmed
Very high burst damage with short cooldowns
CONS
Squishy
Oracles are hard to play against

How to play /Not to play Eve
The MOST important thing you need to learn in order to play eve well is how to time her attacks well.
Not just your abilities, but also when to attack a champion. For example, You see a fiddle alone with a small amount of minions around him, but he is close to the turret.
What i would do is use
in a bush or out of his sight, use

(so you gain its active and your

/

activates also) hit with a basic attack first so it does a lot of bonus damage from your AP, then use
and smash

until fiddle is down, which should be really quickly.
Different scenarios with different champions is hard to master and only comes with practice. Don't expect to carry in your first few games with eve, contrary to popular opinion she is hard to be good with.

ORACLES
A HUGE problem with eve is the oracle elixir and the player not knowing how to go about them.

Well in order to counter an oracles you should do is notify your team to try to focus them a little more, if they are the tank do not expect your team to kill them first. if its on a squishier champion, say for example, a Caitlyn then you can and should take her out by yourself, with your
and your

, you pop into the screen with such blinding speed they wont have time to react before they die, try to get them alone and dead quickly after they get oracle so they don't want to waste money getting another.

Runes
The reasoning behind the flat AP runes are simple, at the very start of the game you have 50 AP, so when your level 3 you
is hitting in the 200s, and this, gets you fed.
And soon after you will have your

and will be stacking AP and seeing Legendary beside your name the rest of the game.

Items
I've seen many eves building different starting items which i don't find practical because once you have your

your ability power should be in at least the high 40s with runes. and your ravage is doing 135 + AP which is ridiculous for level 3. Use this low level - high damage while you can, drop the squishies quick and get fed early game. You should get

fairly early, like within a few minutes.
The reason i get this first is simple, I usually have about 5 stacks within MINUTES of getting my soul stealer and then while you have that huge boost in AP from the stacks you should get

really quick which helps deal insane amounts of damage in a short amount of time, if you are as fed as you should be by then

should be your next goal which will hit for bonuses of upwards of 200 bonus damage every other second since hate spike has no cool down practically.
And from then out you should be focused on getting AP items like

and

Laning
Laning is quite simple with eve.
she can lane with ANY champ if they are decent and she can also take mid, EXCEPT against a morde or cho and swain depending on skill level.
Try to stay away from laning with a support champ though, get into a lane with a tank or a really hard hitting and your set for the game.

Summoner Spells
The reasoning behind

and

is because when someone is really close to a turret, but you can take them down quick, these both help for that, or getting away from trynd or jax.

VIABLE CHOICES

It makes it a lot easier to flash and stealth away from any sticky situation you may find yourself in.

Evelynn does run out of mana very quickly, expecually at the lower levels which makes Clarity a decently viable choice.

You or your team should be killing enough to be keeping your ultimate up so i really don't recommend it but it makes getting to someone and getting away from someone a bit easier.
NON-VIABLE CHOICES
Everything else.