Gnar Build Guide by Lockdown28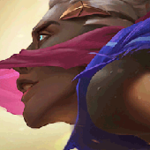 x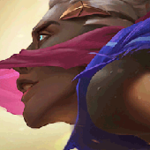 Did this guide help you? If so please give them a vote or leave a comment.
You can even win prizes by doing so!
I liked this Guide

I didn't like this Guide



Commenting is required to vote!

Thank You!
Your votes and comments encourage our guide authors to continue
creating helpful guides for the League of Legends community.

Ranked #26 in
Top Lane
Ability Sequence

2
7
10
12
13

1
3
5
8
9

4
14
15
17
18

6
11
16


Why would you build Gnar like this?
Are you tired of the meta? Do you wish you secretly delete Rengar and Kha'Zix from the game?
I have THE solution. A ranged champion with basic slow and a Super Sayan Form that rips everyone on the wall.
He's called Gnar, and he's hybrid.
You know the Tesla? This electric car super fast. It's cool yeah, but it lacks sound! Full AP Gnar is the same. It's cool but lacks tankyness SO I'm giving him a special touch that fits perfectly with his passive.

Listen to my story.

Runes/Masteries
First of all, if you're playing my Gnar, you don't know what is Masteries and Runes.
Take Thunderlord to burn your enemy's *** (butt) with your 3rd proc of FULL 100% AP RATIO W and AP runes if you want a real challenge or Tank runes if you're a ***** (female cat)

THE BUILD
Here we are, warboys!
This is the moment, this is the final wait!
Here comes...

THE HYBRID BUILD THAT YOU SHOULD NOT TRY IN RANKED! Or maybe you can... I don't know. Maybe your enemy sucks more than you do and you will be called a genius.

Anyway, let's go.

Step 1: Lock Top and pick Gnar. Take your Thunderlord and AP stuff and take Ignite. Or TP if you still want to help your team even if you're already making them losing by doing Hybrid Gnar.

Step 2: Take a Doran Blade to bait your enemy (and allies) so they won't call you a troll.
Then try to take a good trade so you can show your balls. Once you have enough farm, back ON THE LANE because you've dropped your balls and you're no more a ***** (female cat) that backs in the bushes.

Step 3: Build a Nashor's Tooth. Farm.
Step 4: Build a Frozen Mallet. Farm.
Step 5: Build a Spirit Visage OR a Rylai if you want damages really fast like a real nigga you are.
Step 6: Build the other one. It's logic.

Step 7: You've forgotten boots. Buy Attack Speed ones if you want to go Mega Gnar faster or Magic Penetration if you want to... Penetrate (kill me) your enemies. Farm champions.

Step 8: This is the last item. And because I'm a Challenger wannabe, I take my last item to adapt the build to the enemy. Basically, I take Runnan's Hurricane because its passive fits pretty good with your W to proc it on multiple targets but there is a lot more choices. They are winning? Take Warmth. You are winning? Take Rabadon or Static Shiv. They are full AD? Take a... Well... You know... This item everyone forgot that gives armor and damage back everyone that damages you. There is infinite ways and that's why this build is so good.

You have the cards, now go Hybrid Gnar and let Rito nerf this thing because it's overused.

And become Challenger!