Not Updated For Current Season
This guide has not yet been updated for the current season. Please keep this in mind while reading. You can see the most recently updated guides on the browse guides page
x
Guide for people that got Autofilled and need some help
By Mortexize | Updated on

April 7, 2017
x

Did this guide help you? If so please give them a vote or leave a comment.
You can even win prizes by doing so!
I liked this Guide

I didn't like this Guide



Commenting is required to vote!

Thank You!
Your votes and comments encourage our guide authors to continue
creating helpful guides for the League of Legends community.
Hi there,
I'll skip introducing myself, becauce nobody really cares, right? I don't have any matchup tips, because I'm not really a Nautilus main.
TBH this guide is for a friend, but of course you may use it, too ;) .


You can also cancel Nautilus' AA Animation with his W, which resets the timer.

Therefore I suggest you to trade with lane opponents like this: Step forward - AA - W (cancel AA Animation) - E - stay on enemy until your shield runs out/is popped or back off

Nautilus is also good at taking long trades, so don't be afraid to stay a little longer on your opponent (provided the enemy doesn't have a huge minion wave) and just wait for a second Passive proc or another E.

Nautilus is pretty strong in lane and can easily win trades with most Champions with his W and Courage. Keep this in mind when playing him, you can be rather aggressive and force ur lane opponent to give up CS or maybe even XP.
He has the potential to grab solo kills, if you poke your enemy down with 2 or 3 Combos you can All-In him with Ultimate (Watch the Minimap to locate the enemy jungler before comitting that hard).

Peel. Peel for your Carries. Look at your team and evaluate, which Champion(s) has/have a lot of Damage and thus a high priority to protect.

Engage. You can engage, if there's nobody else in your team that can engage. You can use your Hook (Q) to grab people that are out of position. Keep in mind that if you use your Hook to engage, you won't have it up to peel for your carries.

Ulting. Nautilus' Ult has a similar concept to Vi's ult. It is adviced to use it on a target in the backline, making it hit multiple targets. You can also use it to peel for your carries, which - however - is in most cases less worth than ulting the enemy Ziggs or so, knocking 3-4 people up on the way.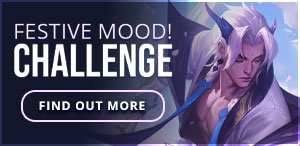 Guide for people that got Autofilled and need some help