How to climb with Draven s11 65% wr Grandmaster
x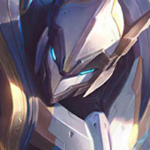 Did this guide help you? If so please give them a vote or leave a comment.
You can even win prizes by doing so!
I liked this Guide

I didn't like this Guide



Commenting is required to vote!

Thank You!
Your votes and comments encourage our guide authors to continue
creating helpful guides for the League of Legends community.
Runes:
Hail of blades 1
Domination
Hail of Blades
Taste of Blood
Eyeball Collection
Ravenous Hunter
Precision
Triumph
Legend: Bloodline
Bonus:
+9 Adaptive (5.4 AD or 9 AP)
+9 Adaptive (5.4 AD or 9 AP)
+6 Armor

Spells:
Flash and heal
Flash
Heal
Champion Build Guide
Pros:
+can hard carry if you are fed
+Can gain alot of extra gold from your passive
+High damage early game
+verystyle with builds

Cons:
-Hard to get back into the game once you are behind
-if you die many times you loose alot of gold from your passive.
-hard to master
Early:

poke as much as you can when the enemy adc go for a minnon. Try to get lvl 2 before the enemy botlane and all in them. You can slow push and stack a wave that will go under there tower and then you can poke them under tower. You can try to freeze, I know its a bit hard to freeze cause of the axes but you can try to freeze as best as you can.then force enemy botlane to loose a lot of farm or make them go up to farm minions and then you can poke them or all in on them if they are out of position.


Midgame:
Group with your team for objectives and try to end the game as fast as you can.


End the game as fast as you can as because you fall of lategame
When you w you can go through minnons.

you can 3 axe baron and drake so you melt it much faster.

Use 3 axes when you proc hob to get a bigger burst.
I go Hail of blades if the enemy team have alot of squishy champs. Hail of blades does so you can auto attack them rly fast and burst them. When you get items you can even 3 aa them. Hob is rly good for Draven for short bursts fights.



I go conqr when i am against tanky teams. Conqr is good as Draven cause it gives you extra damage and is good for longer fights. conqr is rly good vsing tanky support and some tanks as it allows you to easy stack in fights.
The normal Shieldbow is an safe and good build option where you get more surviveabillity.

The prowlers build is a build where you get alot of damage and can even 1 tap enemys with 4 items. The prowlers give you a gap close where you can dash to a minnon or an enemy. With the prowlers build you have high damage but are also squishy.


Kraken build. use Hob 1 as it gives you the burst damage cause of Hail of Blades. and it gives you some lifesteal.
Spinning Axe Q

CAST TIME: NONE
COST: 45 MANA
COOLDOWN: 12 / 11 / 10 / 9 / 8
Spinning Axe
ACTIVE: Draven starts spinning his axe, causing his next basic attack within 5.8 seconds to deal bonus physical damage.

BONUS PHYSICAL DAMAGE:
35 / 40 / 45 / 50 / 55 (+ 65 / 75 / 85 / 95 / 105% bonus AD)

The axe ricochets off the target high up into the air, landing 2 seconds later at a location determined by Draven's current movement. If Draven catches an axe, Spinning Axe is reapplied for no additional cost on his next basic attack.

Draven can hold up to two Spinning Axes in his hands at once.

Blood Rush W
CAST TIME: NON
ECOST: 40 / 35 / 30 / 25 / 20 MANA
COOLDOWN: 12

ACTIVE: Draven becomes ghosted for 1.5 seconds, gaining bonus attack speed for 3 seconds and bonus movement speed which decays over 1.5 seconds.

BONUS ATTACK SPEED:
20 / 25 / 30 / 35 / 40%

BONUS MOVEMENT SPEED:
50 / 55 / 60 / 65 / 70%
Catching a Spinning Axe Spinning resets Blood Rush's cooldown.


Stand Aside E
TARGET RANGE: 1100
WIDTH: 260
SPEED: 1400
CAST TIME: 0.25
COST: 70 MANA
COOLDOWN: 18 / 17 / 16 / 15 / 14 seconds


ACTIVE: Draven throws his axes in a line in the target direction, dealing physical damage to all enemies hit, knocking them aside and slowing them for 2 seconds.

PHYSICAL DAMAGE:
75 / 110 / 145 / 180 / 215 (+ 50% bonus AD)
SLOW:
20 / 25 / 30 / 35 / 40%



Whirling Death
TARGET RANGE: GLOBAL
WIDTH:320
Speed: 2000
CAST TIME: 0.5 Seconds
COST: 100 MANA

COOLDOWN: 120 / 100 / 80 Seconds

ACTIVE: Draven hurls two massive axes in the target direction, briefly revealing the area along its path and dealing physical damage to all enemies struck. Whirling Death can be recast after 1 second.

PHYSICAL DAMAGE:»
175 / 275 / 375 (+ 110 / 130 / 150% bonus AD)


Upon reaching the edge of the map, striking an enemy champion, or upon reactivation, the axes slowly come to a stop before homing back to Draven, dealing the same damage to every enemy struck on the way back.


Whirling Death deals 100% − 40% (based on enemies hit) damage, this reduction resets when the axes reverse direction.

MINIMUM PHYSICAL DAMAGE:»
70 / 110 / 150 (+ 44 / 52 / 60% bonus AD)

RECAST: Draven reverses the direction of the axes early.