Skarner Build Guide by Ao_Li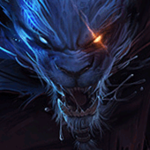 x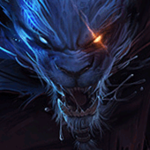 Did this guide help you? If so please give them a vote or leave a comment.
You can even win prizes by doing so!
I liked this Guide

I didn't like this Guide



Commenting is required to vote!

Thank You!
Your votes and comments encourage our guide authors to continue
creating helpful guides for the League of Legends community.

Ranked #22 in
Jungle Role
Ability Sequence

1
4
5
7
8

2
14
15
17
18

3
9
10
12
13

6
11
16


Pros/Cons Of Playing Skarner
- Fast and effective jungler
- Does great damage for a tank
- Iniciator
- Ult great for TF and supression
- Great diver, principally with ult
- Has few counters
- Good duelist, especially on late game
- Great persecutor and escapist
- His annoying slow skill can help fleeing allies
Cons
- Completely harmless outside melee range
- Low damage off the jungle on early game
- One of the worst laners in game
- Ult can be easily supresssed
- His performance depends too much of the team synergy
- Counters few enemies

Spells
Viable Options

-

Smite
Basic for a jungler and completely indispensable and untradeble.
-

Flash
You can use it to jump through walls, to evade a killing blow or to get to your retracted target to use your ultimate on a TF.
-

Ghost
My favourite but it does not gives you the chance that simply pop up near your target, you're gonna have to run for it and take the risk of being slowed/stuned.
-

Ignite
It could be useful to finish a target, but it costs a escape resource. Not the best idea, but viable.
Don't take these
-

Exhaust
You already have one of the best slows in the game and a stalker blade, you don't need that for slow. The AS reduction could be very useful in a duel, but it's not worth the sacrifice.
-

Teleport
It's only really useful on late game and it costs a flash or ghost. Junglers don't take this.
-

Heal
It could be usefful, but leave it to the support, the other options are long way better.
-

Clarity
You're mana hungry and this can tempt you. Don't fall for this, it's not worth it.

Runes
Runes

Greater Seal of Scaling Health


5


Greater Seal of Armor


4


Greater Mark of Attack Damage


9


Greater Glyph of Cooldown Reduction


9


Greater Quintessence of Attack Speed


3
-

Greater Seal of Scaling Health
Great late game. Extra health is always good for hybrid builds.
-

Greater Seal of Armor
Helps you to clean the jungle with your life up. Also helps with early ganks.
-

Greater Mark of Attack Damage
Since this build is a little more AP than AD, these will balance it out.
-

Greater Glyph of Cooldown Reduction
Skarner
's

Crystalline Exoskeleton
(his w) and his

Fracture
(his e) have fairly long cooldowns, so this helps with that. Also you can never have a

Crystal Slash
(his q) that is too quick.
-

Greater Quintessence of Attack Speed
AS is essential for
Skarner
, since Crystal Slash reduces his cooldown with autoattacks. At the beginning your AS is low and these help to clear the mosters early game.