Jayce Build Guide by ItsOrval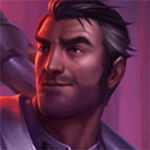 x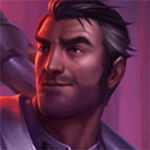 Did this guide help you? If so please give them a vote or leave a comment.
You can even win prizes by doing so!
I liked this Guide

I didn't like this Guide



Commenting is required to vote!

Thank You!
Your votes and comments encourage our guide authors to continue
creating helpful guides for the League of Legends community.
Ability Sequence

1
3
5
7
9
11

4
6
8
10
12
13

2
14
15
16
17
18


Masteries
0

Ferocity














0

Cunning















0

Resolve















Threats to Jayce with this build
Threat





















Show all
Threat
Champion
Notes

1

Annie
Mid game you can kill her in an instant. Early game you harass her very easily with Q+E and E+Q combos.

1

Fiora
Can kill her in a few hits mid game, keep poking her from a range early game, and hit her away if she comes close. Dont engage her with your Hammer stance Q + E combo, she will block and out-trade you hard. Poke from range, dont get greedy.

1

Darius
Keep your range and the lane is yours. If he is coming in to Q minions, go into Hammer Stance and Q+E him away to keep him CS bad.

1

Gnar
Gnar is a very easy match up with Jayce. You out damage him while he Gnar and you poke him while hes Mega Gnar. At level 8 is when you'll be getting fed off of him. Gnar is decent at level 5-6. Then he falls off.

1

Jax
You have a huge advantage against Jax. Jax gets poked easily by your combos, this is an easy win for you.

1

Kayle
You out damage her, if she ults then E her toward your tower, she will waste her ult and die trying to run away.

1

Lee Sin
He doesnt do much damage to you, while you deal a lot to him. If hes a jungler tho, he will latch onto you and try to ult you. Just E him away while in hammer mode.

1

Nasus
You can poke him out of lane making him entirely useless.

1

Shen
He can block your basics which is annoying, but you still out damage him in every way possible. You should be able to kill him a lot without taking more than 50% health each kill.

1

Teemo
Teemo gets killed instantly once you hit level 7. Just play safe early game to keep out of his blinding ability. Build an early Hexdrinker to stop most of his harass.

1

Ryze
You out damage him. The only thing hard with him is his snare. Wait until you reach level 8 to all in him. You should win this lane easily.

1

Riven
Very easy once you get you first back for Dirk/BF. You'll be able to poke her out of lane very easily. Just be cautious once she hits level 6 because she will all in you.

1

Quinn
Jump on her at level 4+, you will kill her instantly. She has no escape, and her ult is a bird to fly her around.

1

Yasuo
Now that there is no more tank Yasuos, there isnt much to worry about Yasuo anymore with Jayce. At level 6 back, buy BF sword, tp top, Q+E him (He will most likely windwall), switch into hammer mode and all in him. He will die even if he lands all his abilities on you.