x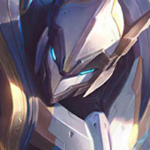 Did this guide help you? If so please give them a vote or leave a comment.
You can even win prizes by doing so!
I liked this Guide

I didn't like this Guide



Commenting is required to vote!

Thank You!
Your votes and comments encourage our guide authors to continue
creating helpful guides for the League of Legends community.
Runes:
DARK HARVEST 1
Domination
Dark Harvest
Taste of Blood
Eyeball Collection
Ultimate Hunter
Precision
Presence of Mind
Last Stand
Bonus:
+9 Adaptive (5.4 AD or 9 AP)
+9 Adaptive (5.4 AD or 9 AP)
+6 Armor

Spells:
FLASH exhaust
Exhaust
Flash
Champion Build Guide
Death Defied Passive

Karthus Death

INNATE: Upon taking fatal damage, Karthus remains active for 7 seconds, rendering himself unable to move, basic attack, use summoner spells, or activate items, but becoming untargetable and immune to crowd control and preventing all incoming damage for the duration as well as being able to cast abilities at no cost.

If Defile Defile has been learned, it will remain toggled on for Death Defied's entire duration. Requiem becomes disabled after Death Defied has lasted 4 seconds.


Lay Waste Q

TARGET RANGE: 875
EFFECT RADIUS: Range center.png 160
CAST TIME: 0.25 sec
COST: 20 / 25 / 30 / 35 / 40 MANA
COOLDOWN: 1

Karthus Lay Waste
ACTIVE: Karthus creates a blast at the target location which detonates after 0.528 seconds to 0.759 seconds, granting sight of the area before dealing magic damage to all enemies within, Critical strike magic icon.png doubled when hitting only one target.

MAGIC DAMAGE:»
45 / 62.5 / 80 / 97.5 / 115 (+ 35% AP)
Lay Waste's damage is reduced by 15% against monsters.

MONSTER DAMAGE:»
38.25 / 53.125 / 68 / 82.875 / 97.75 (+ 29.75% AP)
During Death Defied , Lay Waste will cast at maximum range if cast beyond that.


Wall of Pain W

TARGET RANGE: 1000
CAST TIME: 0.25 sec
COST: 70 MANA
COOLDOWN: 15 sec
Karthus Wall of Pain

ACTIVE: Karthus summons a passable wall of spectral energy at the target location perpendicular to his facing for 5 seconds, granting sight around its pillars and center.

WALL LENGTH:
800 / 900 / 1000 / 1100 / 1200

Enemies that pass through the wall for the first time from the same cast are slowed for 4 seconds, decaying over the duration, and have their magic resistance reduced by 15% for the same duration.

SLOW:»
40 / 50 / 60 / 70 / 80%

Defile E
EFFECT RADIUS:
CAST TIME: NONE
COST: 30 / 42 / 54 / 66 / 78 MANA PER SECOND
STATIC COOLDOWN: 0.5
PASSIVE: Karthus restores mana whenever he kills an enemy.

MANA RESTORED:
20 / 27 / 34 / 41 / 48
Karthus Defile.png
TOGGLE: Karthus surrounds himself with a necrotic aura, dealing magic damage every 0.25 seconds to all nearby enemies. Toggling Defile off triggers a tick of damage.

MAGIC DAMAGE PER TICK:»
7.5 / 12.5 / 17.5 / 22.5 / 27.5 (+ 5% AP)
Defile cannot be toggled off during Death Defied, but it can be while channeling Requiem.


Requiem R
EFFECT RADIUS: GLOBAL
CAST TIME: 0.25
COST: 100 MANA
COOLDOWN: 200 / 180 / 160
Karthus
ACTIVE: Karthus channels for 3 seconds then deals magic damage to all targetable enemy champions upon its completion.

MAGIC DAMAGE:
200 / 350 / 500 (+ 75% AP
Pros:

scaling
can snowball and 1v9 games

-cons

Karthus is
I mainly play karthus bot as i feel like its his strongest role. Karthus scale very good and can also clear waves very easy. You just have to learn to not use your mana too fast. He is very mana hungry cuz of his e and q spams. so try


I have found alot of sucess with karthus

i peak 76%wr in 75 games in master+ elo
-rank 1 kart eune atm.
-peaked rank 1 world with karthus mainly as Bot
Karthus is very good with a cc support who can lock down enemy bot and then you can burst them.