Master Yi Build Guide by mage legend
This build has been archived and is for historical display only.
PLEASE NOTE: This build has been archived by the author. They are no longer supporting nor updating this build and it may have become outdated. As such, voting and commenting have been disabled and it no longer appears in regular search results.
Not Updated For Current Season
This guide has not yet been updated for the current season. Please keep this in mind while reading. You can see the most recently updated guides on the browse guides page.

x

Did this guide help you? If so please give them a vote or leave a comment.
You can even win prizes by doing so!
I liked this Guide

I didn't like this Guide



Commenting is required to vote!

Thank You!
Your votes and comments encourage our guide authors to continue
creating helpful guides for the League of Legends community.
Ability Sequence

1
4
7
10
13

2
5
8
9
14

3
12
15
17
18

6
11
16

Not Updated For Current Season
The masteries shown here are not yet updated for the current season, the guide author needs to set up the new masteries. As such, they will be different than the masteries you see in-game.
Masteries

master yi - the ultimate weapon
Welcome to my second guide summonners!
I hope you like it.

Btw im srry that there is only few information, but i'm still working on it.

here is a list of the guides i've already made:

Check out my Ashe guide:
http://www.mobafire.com/league-of-legends/build/ashe-weak-at-the-beginning-but-deadly-at-the-end-224777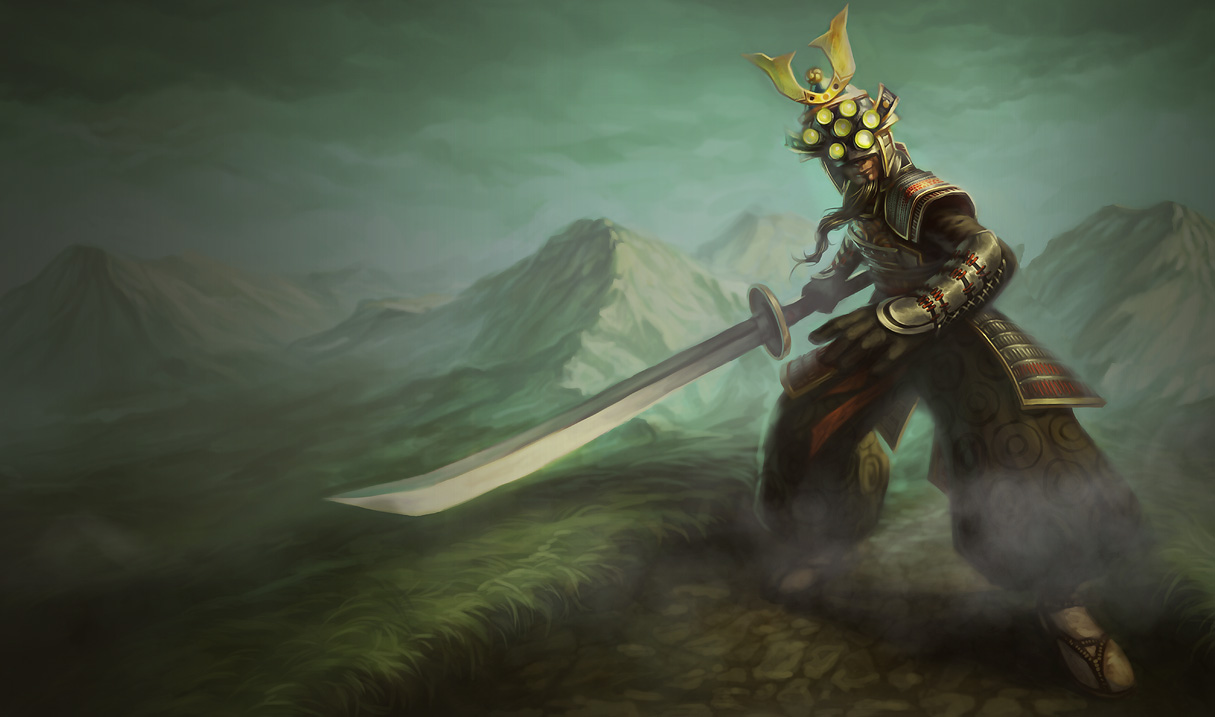 Item recipes and how to use them
Here is a list of the items and like in my second guide, the item recipes* (*how to build them)

Phantom Dancer: The perfect item for both Master Yi and Ashe. My favorite item. It gives a nice addition of AS (Attack Speed) and CC (Critical Chance). This is the beginning of the dominating Master yi.

Recipe Note: It is recommended (not required) to buy the items in the right order.
Phantom Dancer: First, buy a Dagger. Secondly, buy some Brawler's Gloves wich are the start of the CC of the Phantom Dancer. Then, make a Zeal out of them. After you've done that, buy another Dagger for some extra AS. At last, buy a Cloak Of Agility for the last bit of CC. Then, finish your Phantom Dancer and your first item is ready for battle.


Berserker's Greaves: An awesome AS movement item. Every movement item has something as addition and this one has AS.
One of the most favorite boots, this item can really make a difference in the start of a game.

Recipe
Berserker's Greaves: This is just a little build. First, buy a Dagger just like the Phantom Dancer's recipe. Then, buy some Boots of Speed and make a pair of awesome Beserker's Greaves out of them.


Youmuu's Ghostblade: An item with an awesome passive and active and for some extra AD (Attack damage) and CC. Can be useful for big battles (wich the AS can be useful for) and for escaping or escaping enemies (wich the movement is useful for).

Recipe
Youmuu's Ghostblade: First, you buy 2 Long Swords
for some double AD and then you make The brutalizer of them. Secondly, you buy some Brawler's gloves wich are used to make an Avarice Blade out of it. Now you have created your own Ghostblade, conrgatulations!


Trinity Force: The ultimate item with all of the three attack forces (AD, AS and AP (Ability Power)) and some more awesome additionnal bonuses like health, CC, Mana and EM (Enchanced Movement, also called Movement like i did before in the Beserker's Greaves recipe). One of the most loved items by all League of Legends summoners.

Recipe
Trinity Force: One of the longest recipes ever made. First, you will have to buy a Zeal, wich exists of a Dagger and some Brawler's Gloves. Then, for some health and AD, buy a Phage wich is made out of a Ruby Crystal and a Long swords for triple AD. At last, let's buy a Sheen wich is smithed out of a Sapphire Crystal and an Amplifying Tome for some Mana and AP not to forget, wich is one of the three attack forces. 'You've finally got your own Trinity Force! I hope it is you favorite item. And if it isn't, it will become it! (wich still has to happen for me...) how do you feel now?' 'I feel pregnant'.


The Bloodthirster: The popular blade that drinks the blood of every champion with its LS (Life steal) and its extra bit of awesome much AD. Important! If you are low on health, then try killing some monsters like wolves or big ancient golems (not dragons or nashor, these will only give you less health apparently (lol)).

Recipe
The Bloodthirster: First, you'll buy a B.F Sword (Best Friend Sword (yes, it is really called like that (watch summoner showcase if u don't believe me))) wich gives you an awesome AD bonus to start with, then buy a Vampiric Scepter for the LS that will drink the enemies blood. 'Now, your very own Bloodthirster is ready to drink some of the enemies (and yours) blood! muahahahaha' *cough* *cough* 'Not funny dude... not funny' 'Shut up!' slash! *urgh* You have slain an enemy.


Finally, the items come to an end. So here it is, last but not least:

Infinity Edge: Another popular sword used among Ad carry's and more. This last bit of AD forms the ultimate Master Yi but not to forget, it give some CC as well. From now on, allmost every hit is a critical strike. One of the best swords in the game.

Recipe
Infinity Edge: First, buy a B.F Sword then, you have no more space left, but if you bought this item in the beginning, then, buy a Pickaxe for 100iple AD and the very last item, A Cloak of Agility. Now make an Infinity Edge out of it (duhh) for maximized AD and CC and you're ready to dominate the battlefield. (But don't forget to put the right runes, check it again, spend your mastery points and learn your skills in the right order!)

Colors
Blue (light): Items

Red: starting of a recipe or additionnal awesome information (an item too)

Green (light): Recipes

Yellow (light): Important notes (and this!)