Yone Build Guide by SadBoySammy

PERFECT YONE GUIDE TO WIN EVERY GAME (made for below diamond
x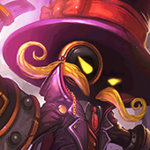 Did this guide help you? If so please give them a vote or leave a comment.
You can even win prizes by doing so!
I liked this Guide

I didn't like this Guide



Commenting is required to vote!

Thank You!
Your votes and comments encourage our guide authors to continue
creating helpful guides for the League of Legends community.
Recommended Items
Runes:
Dmg focused
Precision
Lethal Tempo
Triumph
Legend: Alacrity
Last Stand
Resolve
Second Wind
Unflinching
Bonus:
+10% Attack Speed
+9 Adaptive (5.4 AD or 9 AP)
+6 Armor

Spells:
Easy Lane
Flash
Ignite
Champion Build Guide
About Sad Boy Sammy + Coaching from ME
I am an OCE player, never climbed higher than diamond, once I hit D4 I was satisfied and didn't continue to grind as much as I was. However, I work full-time in an IT business and I also coach swimming. I used also teach swimming to toddlers. I have good experience in teaching and coaching and am looking to transfer these skills to LoL. I am currently figuring out if I have a good way of explaining the game to coach so for a limited time I am offering a FREE coaching session for ANYONE (who speaks English.) I can coach Jng and Mid to a Diamond level and the other roles to a mid gold/plat level. A session would include a Ranked Roadmap where you can feel empowered and knowledgeable of YOUR PERSONAL gameplan and how exactly you are going to approach ranked in order to reach your goal rank, and a spectated game (via discord) where I will guide you not only on the WHAT but also the WHY. If this is something that interests you contact me on Discord: Sad Boy Sammy#6972
Yone is an absolute UNIT to play. You have so much dmg into your kit and your e allows you to play with an AOE assasin (sounds busted right? IT IS!) or you can hold that e and be right in the enemy teams face and never die!!! Even though yone can be immobile when you are caught out in a gank, most of the time you don't want to leave because you just win 1v2 or can easily score a "worth" kill when your wave is right. If you had enough of your assasin not killing the enemy adc or you're sick of your tank standing back, look no further than yone. The champion does both
When does Yone powerspike?
When does Yone actually powerspike??
OK OK. Yone actually has a 2 item powerspike being your Immortal Shieldbow and Your infinity edge. But yone also has a level 2/3 spike (once you get e)and has a berserker greave spike and has a noonquiver spike and a hard 6 spike (all champions do but yone does it better UwU) and a 3,4,5,6 item spike. SO basically, yone is always strong.
If yone is always strong, why isn't he permantly god-tier?
BECAUSE YOU SUCK AT HIM. Best thing to know about Yone is that because he has such a range of when you can abuse his spike for some kills, it comes down to raw skill. If you've ever seen a Dzukill clip, he always pushes Yone to the wind****ters limits. This isn't because he wants to, it's because he HAS to. Playing Yone well requires a deeper understanding of your dmg and what fights you win and what fights you don't. While for a lot of matchups you can fight level 3-6 or wait until a couple of items, a lot of matchups require you to play safe until 6, then stomp them before they outscale you. Certain matchups require you to get a solo kill in a span of 2 minutes or else you fall behind. SO choose carefully when picking up yone, because you will have to put a great deal of pressure on yourself in order to 1v9 your games
This is my first guide and I didn't want to go to all out if people didn't like the way the content is before i add photos and more info etc. IF you would like to make a suggestion please do so in discussion or you can add me on discord @ Sad Boy Sammy #6972