Yorick Build Guide by slogdog

Season 11 [11.19] Challenger Yorick Guide
x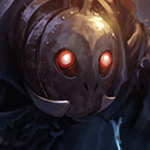 Did this guide help you? If so please give them a vote or leave a comment.
You can even win prizes by doing so!
I liked this Guide

I didn't like this Guide



Commenting is required to vote!

Thank You!
Your votes and comments encourage our guide authors to continue
creating helpful guides for the League of Legends community.
Runes:
Bruiser Yorick
Precision
Conqueror
Triumph
Legend: Bloodline
Last Stand
Resolve
Demolish
Bone Plating
Bonus:
+10% Attack Speed
+9 Adaptive (5.4 AD or 9 AP)
+6 Armor

Spells:
General Yorick
Flash
Teleport
Recommended Items
Items
General builds on Yorick
Ability Order
If enemy laner is immobile
Shepherd of Souls
(PASSIVE)
Yorick Passive Ability
Threats & Synergies
Threats
Synergies
Extreme
Major
Even
Minor
Tiny
Show All
Extreme Threats
Ideal Synergies
Jax
Pain. It's pain everywhere. He Q's you then E's and kills your maiden. Then your ghouls. It's a massacre. There's nothing you can do about it. Jax enters a defensive stance for 4 secon- Press W on him when he jumps you, as he has no mobility for a while after that.
Soraka
Very powerful champion with Yorick. Helps with 1v2's in the side Yorick faces, giving him a very powerful boost in health.
Synergies
Soraka
Very powerful champion with Yorick. Helps with 1v2's in the side Yorick faces, giving him a very powerful boost in health.
Champion Build Guide
I am a Yorick One Trick that has played him since Season 7, and played league since Season 1. I found Yorick in season 6 and absolutely fell in love with his design, and decided to pull him out in ranked in Season 7. Ever since then, I've been playing him pretty exclusively in ranked. I originally hit challenger in Season 8, and have been consistently Grandmasters ever since and have now recently hit challenger again in season 11.
Why you should you play Yorick
Pros of playing Yorick
Best Split Pusher in the game.
Strong snowball potential and can 1v9 games very easily
Incredibly powerful obejective control.
Satisfying Q Bonks
Unique Playstyles with Ghouls and Maiden.
One of the most unique and fun terrain alteration skill with W
No matter how behind, if enemy leaves you alone for 30 seconds on a sidelane. GG.
Cons of Playing Yorick
No Mobility.
Frustrating bugs and interactions with Ghouls and Maiden.
Very difficult to master against hard matchups.
Incredibly weak when behind.
No CC.
Horrendous AI of pets.
As Yorick, before the game even starts, you should always look for a game plan in order to win the game. Evaluate the enemy team's composition and evaluate your own. What needs to happen for you to win the game, and what are the conditions to lose. Finding the most consistent result and playing to the conditions of that is absolutely vital to ensuring victories as Yorick.

What I'm trying to say is that you need to always have a plan no matter what. No matter if the game completely falls out of your hands or you are mega ahead, think always one step ahead. Usually, the most consistent way to win with Yorick is to split-push, become an absolute menace and just apply a ****load of pressure so that your team can do whatever they want. But there are often a lot of times, where this is completely out of control, such as the enemy having a super-tank defending at tower, or a 1v1 duelist god that you cannot beat. In these scenarios, split-pushing is no longer the goal, but instead, other alternatives must be found, whether it be through team fighting or playing on large objectives e.g. baron and dragon.

Anyways time to start playing the phases throughout the game.


Early Game

Early game with Yorick is completely dependent on the matchup and the runes you go. However, no matter what, you will always look to respond against trades with Q's, and to engage with the classic E W with ghouls into the massive Q. Regardless, most matchups will require you to play safe levels 1-3, and from then on we can look for opportunities to fight. Yorick with ghouls is basically 2 Yoricks because the ghouls just contribute that much damage. If you do not have ghouls do not ever fight, as your only decent damage source will be your Q on a 7 second cooldown, and nothing else. Once level 6 hits, however, that's when the game completely flips. The enemy must submit to your power, as you hold constant pressure with your ult active, being able to summon ghouls over and over again, and with the sheer amount of damage that Maiden provides. With that pressure, gain a cs lead, and slowly rack up that money to get a triforce. If the enemy ever leaves the lane, destroy the tower. Get those plates. Don't you dare tp bot. Get that money and keep it to yourself.


Mid Game and Late Game

After you find yourself with a lead over the enemy top laner, you can look to split-push now. Grab heralds if you can, and look for opportunities to attack their tower, when the enemy is having a skirmish or fight elsewhere. Attack when they are attacking, so that the enemy is forced to make a decision. Deal with you and lose objectives on other sides of the map, or keep team fighting, and hope that the aftermath of the Yorick splitpush doesn't leave too many marks.

During this time where you splitpush, you need to be aware of when you should or shouldn't pressure. For example, if there are no objectives up and no lanes being pushed, there is no point in hard splitpushing, as the enemy will be able to pick you off and then easily make a play afterwards. Splitpush is powerful as it forces decision making to be made from the enemy under pressure, something that can be hard to judge from even the best players in the world.

Late game follows the same ideas. However, everything is at a much higher stake. But if you played the mid game well, you have the opportunity to backdoor, which is incredibly powerful.
The hardest thing to learn as Yorick
Knowing when to TP to help your team, and knowing when to stay splitpushing. I've lost countless games, and have made an innumerable amount of mistakes doing this. But the more you do it, the more of an understanding of not only knowing when to TP but knowing how game states are and the consequences of fights. Generally, it's best to not teleport when you're already at a tower and you're applying a lot of pressure. However, generally is very very bland. It's up to you in these games whether you do it or not, and up to you whether you think it's a good idea or not. IF you ever need help with trying to figure out, did I make a correct tp? Should have kept pushing? You can come to ask me in my stream or send me a dm on any social and I will gladly help review it for you for free.
I have this technique in bed which I call the "40 second rule." That's the amount of time Yorick needs in order to win the game from tier 2 tower. If you have hullbreaker and triforce and 40 seconds at tier 2 tower, you can end the game. This can be shortened and extended slightly depending on your build, but it's a very general amount of time.

This is also the primary reason I never FF, because I know that if I get this tiny timeframe, or the enemy makes a mistake, I can just straight up win the game.
Runes: Why do you go Conqueror?
Using the Conq bug from Ninetales, it's insanely overpowered on Yorick. With the bug, you are able to get 8 stacks almost instantly consistently, and that allows you to win fights a lot more easily than with Grasp.

Triumph for clutching out those 1v2s and 1v3s a lot easier. Coup de Grace as you will constantly proc it, while Last Stand can sometimes not even be used in fights,

Demolish because yorick. I often go for conditioning to let myself be stronger in midgame so I can carry games more easily insteadd of bone plating but it definitely depends on matchup and preferences. Also works really really well with the hullbreaker resistances.

I have a very simple video where I explain how to do it however I suggest watching Ninetales' video for more indepth information on how it actually works.