Not Updated For Current Season
This guide has not yet been updated for the current season. Please keep this in mind while reading. You can see the most recently updated guides on the browse guides page
x
Fiddlesticks Build Guide by SnakeTastic

Tank Sticks - Be Immortal !
x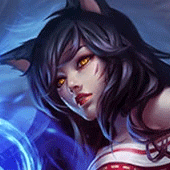 Did this guide help you? If so please give them a vote or leave a comment.
You can even win prizes by doing so!
I liked this Guide

I didn't like this Guide



Commenting is required to vote!

Thank You!
Your votes and comments encourage our guide authors to continue
creating helpful guides for the League of Legends community.
Runes:
Always
Resolve
Aftershock
Font of Life
Conditioning
Overgrowth
Sorcery
Manaflow Band
Transcendence
Bonus:
+9 Adaptive (5.4 AD or 9 AP)
+9 Adaptive (5.4 AD or 9 AP)
+6 Armor

Spells:
Always
Flash
Teleport
Threats & Synergies
Threats
Synergies
Extreme
Major
Even
Minor
Tiny
Show All
Extreme Threats
Ideal Synergies
Synergies
Champion Build Guide
Hi im SnakeTastic today im showing you how to play fiddlesticks top (tank sticks)

(also this guide is gonna get constantly updated)
- Tanky
- has decent damage
- Fun
- So much CC
- pretty weak early
- has little bit mana problems early
- People dodge or ban your pick sometimes
Early game: the early game Is hard for tank sticks so just stay in safe distances from your enemie and farm up dont forget to ward alot though your scarecrows give you alot of vision and can even alarm you if a enemie jungler is ganking you
Mid Game: here is Fiddlesticks time to shine so you probably have already built spirit visage and Frozen heart so u will be pretty tanky and also becuz of your Ult you will be great for teamfights
late Game: so your in the late game by this time youre probably rly tanky but also have a bit more damage now if so keep fighting good in those teamfights and keep up the vision game like in the other stages.
Fiddlesticks lore (filler)
Something has awoken in Runeterra. Something ancient. Something terrible. The ageless horror known as Fiddlesticks stalks the edges of mortal society, drawn to areas thick with paranoia where it feeds upon terrorized victims. Wielding a jagged scythe, the haggard, makeshift creature reaps fear itself, shattering the minds of those unlucky enough to survive in its wake. Beware the sounding of the crow, or the whispering of the shape that appears almost human… Fiddlesticks has returned.
Long, long ago, in a tower by the edge of the sea, a foolish young mage summoned something into the world that he was not prepared to control. What stepped before the boy was something older than recorded history. Something darker than a yawning, starless night. Something the world had desperately tried to forget—and in an instant, the mage, the creature, and the tower itself were lost to all of time.

At least, that's what the stories say.

In the Freljord, children frighten each other around the fire with tales of a monster that raises itself from untended graves in the ice, its body a shambling mass of helmets, bucklers, furs, and wood. In Bilgewater, drunken sailors trade accounts of something standing alone on a tiny, distant atoll from which no one has ever returned. An old Targonian legend speaks of how a child of twilight stole the only joy from a ragged, whispering horror, while veteran Noxian soldiers prefer the fable of a lonely farmhand who was blamed for a poor harvest and fed to the crows, later returning to the world as a demon.Demacia. Ixtal. Piltover. Ionia. Shurima. In every corner of Runeterra, these myths persist—reshaped, respun, and passed down by countless generations of storytellers. Stories of a thing that looks almost human and stalks places thick with fear.

But these are simply fables to frighten young children. No one would ever be afraid of a silly old monster called Fiddlesticks…

Until now.

Something has awoken in the Demacian hinterlands, drawn by the climate of rising fear and paranoia. Rural protectorates, separated from the capital by hundreds of miles of farmland, are emptying in mere days. Travelers vanish from the old footpaths. Guard patrols fail to report back from the edges of the kingdom. And wild-eyed survivors claw at their faces from the safety of roadside taverns, wailing of crows that aren't crows, sounds that aren't sounds, and a lopsided horror in the shape of a scarecrow that croaks in the stolen voices of the dead.

Most blame rogue mages. Such accusations are common in these days of rebellion.
Passive:INNATE - SCARECROW EFFIGY: Fiddlesticks begins the game with an exclusive Scarecrow Effigy item Scarecrow Effigy, which permanently occupies the trinket slot. Fiddlesticks can pretend to be an Effigy, after standing still for 2 seconds, adjusting its body into a scarecrow and extending its arm out to expose its lantern. Its health bar is also hidden to enemies while idle, similarly to an Effigy.

Q:TERRIFY PASSIVE: While Fiddlesticks is out of combat for at least 2.5 seconds and is unseen by any enemy champion, all enemy units are affected by Dread. Fiddlesticks' next damaging ability against an enemy affected by Dread will Flee icon fear them. If Fiddlesticks casts Bountiful Harvest Bountiful Harvest or Reap Reap while pretending to be an A Harmless Scarecrow Effigy, enemies hit will be Flee icon feared as if it were unseen.ACTIVE: Fiddlesticks hurls a crow at the target enemy. After a 0.4 second travel time, the target takes Magic damage magic damage and is Flee icon feared for a short duration. Terrify has a minimum damage threshold and is capped at 400 against Monster icon monsters.Enemies can only be Flee icon feared by Terrify's passive once every few seconds. Terrify's active damage and minimum damage threshold are Critical magic strike icon doubled if the target has recently been feared.
W:Bountiful harvest ACTIVE: Fiddlesticks harvests the souls of all nearby enemies, Channeling icon channeling and Sight icon revealing itself for up to 2 seconds and Focused Resolve tethering itself to them. Tethered enemies are True Sight icon revealed and dealt magic damage every 0.25 seconds, with the last tick dealing additional magic damage. Total damage is reduced to 50% against Minion icon minions.Fiddlesticks Heal power heals itself for a percentage of the pre-mitigation damage dealt, reduced to 25% against minions.The ability ends if all targets have died or broken their tethers. If the channel was not interrupted, 60% of the remaining Cooldown reduction icon cooldown is refunded.

E:Reap ACTIVE: Fiddlesticks slashes all enemies in the target area with its scythe, dealing magic damage and Slow icon slowing enemies hit for 1.25 seconds.Enemies hit in the center of the area are also Silence icon silenced for 1.25 seconds.

R:CROWSTORM ACTIVE: After Channeling icon channeling for 1.5 seconds, Fiddlesticks Flash blinks to the target location with a murder of crows flying wildly around it for 5 seconds, dealing magic damage to nearby enemies every 0.25 seconds.