Kog'Maw Build Guide by Axiom Arc

The most OP Kog'Maw build
x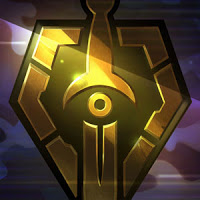 Did this guide help you? If so please give them a vote or leave a comment.
You can even win prizes by doing so!
I liked this Guide

I didn't like this Guide



Commenting is required to vote!

Thank You!
Your votes and comments encourage our guide authors to continue
creating helpful guides for the League of Legends community.
Recommended Items
Runes:
Precision
Lethal Tempo
Presence of Mind
Legend: Alacrity
Cut Down
Domination
Ultimate Hunter
Eyeball Collection
Bonus:
+8 ability haste
+9 Adaptive (5.4 AD or 9 AP)
+6 Armor

Spells:
Flash
Heal
Items
Starting Items
Key Item
Other helpful items
Ability Order
Ability order
Icathian Surprise
(PASSIVE)
Kog'Maw Passive Ability
Champion Build Guide
Let's be real here. The only thing you need to know about Kog'Maw is that he is one of the best champions to build Axiom Arc on. With this build you will never have to fear that your ult is on cooldown, which means that you can optimize your ult usage throughout the game. Most builds will neglect the fact that Axiom Arc is a critical item on Kog'Maw, but that is simply due to other authors being ill-informed.
According to Google, the average duration of a league game is anywhere from 25 minutes, to 30 minutes. This, combined with the fact that you generally reach level 6 around the 6 minute mark means that you have approximately 19-24 minutes to cast your ult as many times as possible. If we further assume that you generate about 532.91 gold per level (
https://www.reddit.com/r/leagueoflegends/comments/5umxcv/the_average_gold_value_gained_per_level_is_53291/
) this means that you should be able to get the Axiom Arc around the same time you hit level 6.
According to
https://leagueoflegends.fandom.com/wiki/Experience_
(champion) you need about 16 minion waves to reach level 11 from level 6 which, given the "1 wave per 30 seconds" means that you spend approximately 8 minutes having your ult at level 1. This means that during those 8 minutes you can cast your ult at least (not including any cdr and ignoring mana cost) 8*60/2 = 480/2 = 240 times. If we interpret the graphs given by
https://www.leagueofgraphs.com/champions/stats/kogmaw
we see that on average you are able to generate 1-2 kills/assists from minute 6-11 which means that Axiom Arc gets procced approximately 1-2 times yielding an effective ult cooldown reduction of 1 second which can be spent on casting your ult 1 additional time!
According to
https://leagueoflegends.fandom.com/wiki/Experience_
(champion) we need approximately 24 minion waves to hit level 16 starting at 11 (discounting champion kills) which roughly translates to 12 minutes of game time. Using the graphs in
https://www.leagueofgraphs.com/champions/stats/kogmaw
again, this means that we are able to generate approximately 12-14 kills. As the cooldown of Kog'Maw's ult has been reduced from 2 seconds to 1.5 seconds, this means that our Axiom Arc is able to refund approximately 1.5*0.25*13=4.875 seconds of ult cooldown. This provides us with approximately 3 additional ult casts, which means that cumulatively we have been able to cast 4 additional ults at this point.
Once Kog'Maw hits level 16, you should be around the 26 minute mark which means that, assuming a game duration of 30 minutes, you should have about 4 minutes to abuse the effectiveness of Axiom Arc to its full potential. The graph in
https://www.leagueofgraphs.com/champions/stats/kogmaw
allows us to infer that in this time span Kog'Maw, on average, makes about 2-3 more kills which means that we can reduce our ult cooldown by 0.25*2.5=0.625 seconds which is almost an additional ult cast!
Summarizing our findings, we find that in an average game we can shave off about 6.5 seconds of our ult cooldown cumulatively. Translated to additional ult casts, this comes down to about 4-5 additional ult casts.
Throughout our "back-of-the-napkin" calculations, we have completely ignored the additional cooldown reductions that items provide. While it may be possible to include this information in this build, it will only reveal that we can abuse our ult even more often! Given the information in this guide, it can easily be seen that Axiom Arc is an incredible item that should be built on every Kog'Maw, as it provides us with a way to (in)significantly use our ult more often.
Follow my Twitter nerds!
@ArcAxiom