Draven Humor Guide by IAmTheLiquor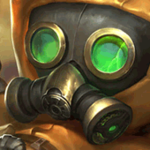 x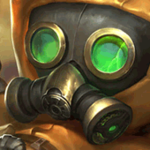 Did this guide help you? If so please give them a vote or leave a comment.
You can even win prizes by doing so!
I liked this Guide

I didn't like this Guide



Commenting is required to vote!

Thank You!
Your votes and comments encourage our guide authors to continue
creating helpful guides for the League of Legends community.
Ability Sequence

1
4
5
7
9

2
8
10
12
13

3
14
15
17
18

6
11
16

Not Updated For Current Season
The masteries shown here are not yet updated for the current season, the guide author needs to set up the new masteries. As such, they will be different than the masteries you see in-game.
Masteries
18

Ferocity














12

Cunning















0

Resolve
















Introduction
https://www.youtube.com/watch?v=Ld8yGOF9_sA
I'm about to show you guys what an S **********ing plus Draven looks like. I've got so many **********ers asking me how do you grade someone an F if they were 0 and 3? SIMPLE. They played like ****ing *******! You guys don't understand it isn't about your in-game score, that doesn't that doesn't mean no- that doesn't mean jack ****. KSing *** **********er. It's all about if you play it properly or not, so I said I said you know what... ha **** RIOT EY EY FUUUCK RIOT AHH FUUUCK TWITCH! Let me show you guys how to play it RIGHT on Draven real quick, you know, ya boy.

Masteries
So basically here are the masteries I I run fury all this ****. I do not take feast, that's ****ing ***** ****. I take the bonus damage. I don't, I see some Dravens ****ing take slow, like what the ****? Have confidence in your self that you'll get 5 kills and get that 5% increased damage. Never take Fervor, especially after the nerf. This **** helps you so much when you are low health, like 2v1s and ****. Speaking of 2v1s, thi- NEVER ******** it never take ****ing biscuits, I swear I'm sick of seeing **********ers take biscuit. HEY! Spectate me man, I'm like alright alright... it loads, they have a ****ing biscuit. Doran's blade biscuit. Alt-F4 ***** get the **** off my screen. Alright, so I take assassin because I play Draven as a split pusher basically... and aggro as **** so I 2v1,(gibberish), 2v1, 2v3, **** 2v1, 1v3 all the time all the time. Um then other times... when I don't do that and I and I group, my team is ****ing melted. It it it is what it is. So I think that is it for...um...

Runes
And runes now this this isn't... wrong ****ing rune page on this account, I didn't have RP, IP, LP, whatever the **** it's called for a full rune page. But uh you want Armor Pen Marks, full Armor Seals, AD Quints, and then you want a full attack speed I said FULL, I din't say 5 attack speed, 4 magic resist. I said full attack speed blues, none of this ***** *** magic resist bull- like like this page **** no. I just can't afford them like you know this is definitely MY account, I did not buy this account, definitely not. That's it and and that way, this way you shred armor, you deal damage, and it and uh the whole game is so much easier with uh this. Now I see I see some Dravens who go 4.5 perecent attack speed on Quints, like what the **** hell no, you do no damage *****.