Vex Build Guide by MaverickFoxOwO

Underrated Vex build S12
x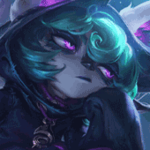 Did this guide help you? If so please give them a vote or leave a comment.
You can even win prizes by doing so!
I liked this Guide

I didn't like this Guide



Commenting is required to vote!

Thank You!
Your votes and comments encourage our guide authors to continue
creating helpful guides for the League of Legends community.
Runes:
Domination
Dark Harvest
Taste of Blood
Eyeball Collection
Ultimate Hunter
Sorcery
Manaflow Band
Transcendence
Bonus:
+10% Attack Speed
+9 Adaptive (5.4 AD or 9 AP)
+8 Magic Resist

Spells:
Spells
Flash
Ignite
Ability Order
Doom 'n Gloom
(PASSIVE)
Vex Passive Ability
Threats & Synergies
Threats
Synergies
Extreme
Major
Even
Minor
Tiny
Show All
Extreme Threats
Ideal Synergies
Amumu
Amumu's Q has two charges and you can't cancel his dash when he hits you. Babysiting amumu can be extreme difficult to play against.
Bard
Any cc champs will be great with vex.
Synergies
Bard
Any cc champs will be great with vex.
Champion Build Guide
⣿⣿⣿⣿⣿⣿⣿⣿⣿⣿⣿⣿⣿⣿⣿⣿⣿⣿⣿⣿⣿⣿⣿⣿⣿⣿⣿⣿⣿⣿⣿⣿⣿⣧⡀⠙⢿⣿⣿⣿⣿⣿⣿⣿⣿⣿⣿⣿⣿⣿⣿⣿⣿⣿⣿⣿⣿⣿⣿⣿⣿⣿⣿⣿⣿ ⣿⣿⣿⣿⣿⣿⣿⣿⣿⣿⣿⣿⣿⣿⣿⣿⣿⣿⣿⣿⣿⣿⣿⣿⣿⣿⣿⣿⣿⣿⣿⣿⣿⣿⣷⠘⣦⣈⠻⣿⣿⣿⣿⣿⣿⣿⣿⣿⣿⣿⣿⣿⣿⣿⣿⣿⣿⣿⣿⣿⣿⣿⣿⣿⣿ ⣿⣿⣿⣿⣿⣿⣿⣿⣿⣿⣿⣿⣿⣿⣿⣿⣿⣿⡟⠁⣽⣿⣿⣿⣿⣿⣿⣿⣿⣿⣿⣿⣿⣿⣿⡇⢹⣿⣦⡘⢿⣿⣿⣿⣿⣿⣿⣿⣿⣿⣿⣿⣿⣿⣿⣿⣿⣿⣿⣿⣿⣿⣿⣿⣿ ⣿⣿⣿⣿⣿⣿⣿⣿⣿⣿⣿⣿⣿⣿⣿⣿⣿⣿⠀⡀⣿⣿⣿⣿⣿⣿⣿⣿⣿⣿⣿⣿⣿⣿⣿⡗⢸⣿⣿⣿⣆⠹⣿⣿⣿⣿⣿⣿⣿⣿⣿⣿⣿⣿⣿⣿⣿⣿⣿⣿⣿⣿⣿⣿⣿ ⣿⣿⣿⣿⣿⣿⣿⣿⣿⣿⣿⣿⣿⣿⣿⣿⣿⡿⠀⠇⢹⣿⣿⣿⣿⣿⣿⣿⣿⣿⣿⣿⣿⣿⣿⡇⢸⣿⣿⣿⣿⣦⡙⣿⣿⣿⣿⣿⣿⣿⣿⣿⣿⣿⣿⣿⣿⣿⣿⣿⣿⣿⣿⣿⣿ ⣿⣿⣿⣿⣿⣿⣿⣿⣿⣿⣿⣿⣿⣿⣿⣿⣿⣧⠀⠼⡌⢿⣿⣿⣿⣿⣿⡿⠟⢛⣋⣩⣥⣤⣤⣤⣿⣿⣿⣿⣿⣿⣷⡜⣿⣿⣿⣿⣿⣿⣿⣿⣿⣿⣿⣿⣿⣿⣿⣿⣿⣿⣿⣿⣿ ⣿⣿⣿⣿⣿⣿⣿⣿⣿⣿⣿⣿⣿⣿⣿⣿⣿⣿⠀⠀⢿⣤⡹⠿⢛⣡⣴⣶⣿⣿⣿⣿⣿⣿⣿⣿⣿⣿⣿⣿⣿⣿⣿⣿⣄⠹⣿⣿⣿⣿⣿⣿⣿⣿⣿⣿⣿⣿⣿⣿⣿⣿⣿⣿⣿ ⣿⣿⣿⣿⣿⣿⣿⣿⣿⣿⣿⣿⣿⣿⣿⣿⣿⣿⣇⢱⣿⣿⣷⣾⣿⣿⣿⣿⣿⣿⣿⣿⣿⣿⣿⣿⣿⣿⣿⣿⣿⣿⣿⣿⣿⣷⣌⠻⣿⣿⣿⣿⣿⣿⣿⣿⣿⣿⣿⣿⣿⣿⣿⣿⣿ ⣿⣿⣿⣿⣿⣿⣿⣿⣿⣿⣿⣿⣿⣿⣿⣿⣿⣿⣿⡆⢻⣿⣿⣿⣿⣿⣿⣿⣿⣿⣿⣿⣿⣿⣿⣿⣿⣿⣿⡿⠃⠀⣿⣿⣿⣿⣿⣷⡌⢿⣿⣿⣿⣿⣿⣿⣿⣿⣿⣿⣿⣿⣿⣿⣿ ⣿⣿⣿⣿⣿⣿⣿⣿⣿⣿⣿⣿⣿⣿⣿⣿⣿⣿⣿⣇⢸⣿⣿⣿⣿⣿⣿⣿⣿⣿⣿⣿⣿⣿⣿⣿⣿⣿⠏⠀⠀⠘⣿⣿⣿⣿⣿⣿⣿⡆⠹⣿⣿⣿⣿⣿⣿⣿⣿⣿⣿⣿⣿⣿⣿ ⣿⣿⣿⣿⣿⣿⣿⣿⣿⣿⣿⣿⣿⣿⣿⣿⣿⣿⣿⣿⡀⣿⡿⠿⣿⣿⣿⣿⣿⣿⣿⣿⣿⣿⣿⡿⠏⠀⣴⠃⠀⠒⣿⣿⣿⣿⣿⣿⣿⣿⣧⠸⣿⣿⣿⣿⣿⣿⣿⣿⣿⣿⣿⣿⣿ ⣿⣿⣿⣿⣿⣿⣿⣿⣿⣿⣿⣿⣿⣿⣿⣿⣿⣿⣿⣿⡇⢹⣷⠀⠈⠛⠿⢿⣿⣿⣿⣿⣿⠿⠋⠀⠀⠀⠃⢀⣰⣾⣿⣿⣿⣿⣿⣿⣿⣿⡏⠀⠘⣿⣿⣿⣿⣿⣿⣿⣿⣿⣿⣿⣿ ⣿⣿⣿⣿⣿⣿⣿⣿⣿⣿⣿⣿⣿⣿⣿⣿⣿⣿⣿⣿⣿⡀⣿⣆⠀⠀⢠⡤⠀⢨⠿⢿⣧⣄⣀⠀⣀⣠⣶⣾⣿⣿⣿⣿⣿⣿⣿⣿⣿⡿⠀⠀⣠⠘⣿⣿⣿⣿⣿⣿⣿⣿⣿⣿⣿ ⣿⣿⣿⣿⣿⣿⣿⣿⣿⣿⣿⣿⣿⣿⣿⣿⣿⣿⣿⠿⠿⣧⠸⣿⣷⣤⣀⣀⣴⣿⣆⠀⠙⢿⣿⣿⣿⣿⣿⣿⣿⣿⣿⣿⣿⣿⣿⣿⣿⠃⠀⢰⡿⠀⠘⣿⣿⣿⣿⣿⣿⣿⣿⣿⣿ ⣿⣿⣿⣿⣿⣿⣿⣿⣿⣿⣿⣿⣿⣿⣿⣿⣿⣿⣧⡀⠀⠈⠁⠹⣿⣿⣿⣿⣿⣿⣿⠀⠀⠀⠹⣿⣿⣿⣿⣿⣿⣿⣿⣿⣿⣿⣿⣿⠇⠀⢀⣾⠁⠀⠀⢹⣿⣿⣿⣿⣿⣿⣿⣿⣿ ⣿⣿⣿⣿⣿⣿⣿⣿⣿⣿⣿⣿⣿⣿⣿⣿⣿⣿⣿⡇⠀⠀⣄⠀⠘⢿⣿⣿⣿⣿⣿⠀⠀⡀⠀⠘⣿⣿⣿⣿⣿⣿⣿⣿⣿⣿⣿⡿⠀⢀⡾⠃⠀⠀⠀⠈⣿⣿⣿⣿⣿⣿⣿⣿⣿ ⣿⣿⣿⣿⣿⣿⣿⣿⣿⣿⣿⣿⣿⣿⣿⣿⣿⠿⢿⣿⡀⠀⠁⠀⠄⠀⢹⣿⣿⣿⡇⠀⠀⠹⠂⠀⠸⢿⣿⣿⣿⣿⣿⣿⣿⣿⡿⠁⠀⡼⠁⠀⠀⠀⠀⠀⢸⣿⣿⣿⣿⣿⣿⣿⣿ ⣿⣿⣿⣿⣿⣿⣿⣿⣿⣿⣿⣿⣿⣿⣿⣿⣿⠀⡀⠙⠳⠀⠀⠀⠀⠀⠀⠻⣿⣿⠇⠀⠀⠀⠀⠀⠀⠀⢿⣿⣿⣿⣿⣿⣿⣿⠃⠀⡜⠀⠀⠀⠀⠀⠀⠀⢈⣿⣿⣿⣿⣿⣿⣿⣿ ⣿⣿⣿⣿⣿⣿⣿⣿⣿⣿⣿⣿⣿⣿⣿⣿⣿⡆⢳⣄⠀⠀⠀⠀⠀⠀⠀⠀⢻⣿⣿⠀⠀⠀⠀⠀⠀⠀⢸⣿⣿⣿⣿⣿⣿⠃⠀⠜⠀⠀⠀⠀⠀⠀⠀⠀⠘⣿⣿⣿⣿⣿⣿⣿⣿ ⣿⣿⣿⣿⣿⣿⣿⣿⣿⣿⣿⣿⣿⣿⣿⣿⡿⠿⠆⠳⣵⣦⠄⠐⠠⠄⣀⠀⠀⠀⠀⠁⠀⠀⠀⠀⠀⠀⣿⡋⢿⣿⣿⣿⠃⠀⠀⠀⠀⠀⠀⠀⠀⠀⠀⠀⠀⠈⢿⣿⣿⣿⣿⣿⣿ ⣿⣿⣿⣿⣿⣿⣿⣿⣿⣿⣿⣿⣿⣿⣿⣿⣷⡄⣤⣤⣼⡿⢦⣤⡄⠄⠀⠙⠓⠒⠦⠀⢠⣤⣤⠀⠀⠀⠙⠻⢷⣿⡿⠁⠀⠀⠀⠀⠀⠀⠀⠀⠀⠀⠀⠀⡀⠀⠀⢿⣿⣿⣿⣿⣿ ⣿⣿⣿⣿⣿⣿⣿⣿⣿⣿⣿⣿⣿⣿⣿⣿⣿⣷⠘⣿⠋⠀⠊⠀⠀⠀⠀⠀⠀⠀⠀⠀⠙⠛⢿⡀⠀⠀⠀⠀⠀⠙⠁⠀⠀⠀⠀⠀⠀⠀⠀⠀⠀⠀⠀⢸⣷⠀⠀⠀⢻⣿⣿⣿⣿ ⣿⣿⣿⣿⣿⣿⣿⣿⣿⣿⣿⣿⣿⣿⣿⣿⣿⣿⣇⢹⠀⠀⠀⠀⠀⠀⠀⠀⠀⠀⠀⠀⠀⠀⠀⠁⡀⠀⠀⠀⠀⠀⠀⠀⠀⠀⠀⠀⠀⠀⠀⠀⠀⠀⠀⣼⣿⡇⠀⠀⠀⢿⣿⣿⣿ ⣿⣿⣿⣿⣿⣿⣿⣿⣿⣿⣿⣿⣿⣿⣿⣿⣿⣿⣿⡄⠀⠀⠀⠀⠀⠀⠀⠀⠀⠀⠀⠀⠀⠀⠀⠀⠀⠀⠀⠀⠀⠀⠀⠀⠀⠀⠀⠀⠀⠀⠀⠀⠀⠀⢀⣿⣿⣧⠀⠀⠀⠈⢿⣿⣿ ⣿⣿⣿⣿⣿⣿⣿⣿⣿⣿⣿⣿⣿⣿⣿⣿⡿⠿⢿⡇⠀⠀⠀⠀⠀⠀⠀⠀⠀⠀⠀⠀⠀⠀⠀⠀⠀⠀⠀⠀⠀⠀⠀⠀⠀⠀⠀⠀⠀⠀⠀⠀⠀⠀⣸⣿⣿⣿⠀⠀⠀⠀⠘⣿⣿ ⣿⣿⣿⣿⣿⣿⣿⣿⣿⣿⣿⣿⣿⣿⣿⣿⣧⠀⠀⠄⡀⠀⠀⠀⠀⠀⠀⠀⠀⠀⠀⠀⠀⠀⠀⠀⠀⠀⠀⢀⠀⠀⠀⠀⠀⠀⠀⠀⠀⠀⠀⠀⠀⢀⣿⣿⣿⣿⡆⠀⠀⠀⠀⢹⣿ ⣿⣿⣿⣿⣿⣿⣿⣿⣿⣿⣿⣿⣿⣿⣿⣿⣿⣿⣶⣤⡈⠀⠀⠀⠀⠀⠀⠀⠀⠀⠀⠀⠀⣀⠴⠖⠛⠓⠂⠀⠀⠀⠀⠀⠀⠀⠀⠀⠀⠀⠀⠀⠀⣼⣿⣿⣿⣿⠇⠀⠀⠀⠀⠈⣿ ⣿⣿⣿⣿⣿⣿⣿⣿⣿⣿⣿⣿⣿⣿⣿⣿⣿⣿⣿⣿⣿⣷⣶⣤⣀⠈⠀⠀⠀⣀⣀⣀⠈⠀⢤⣶⣶⡄⠀⠀⠀⠀⠀⠀⠀⠀⠀⠀⠀⠀⠀⠀⢠⣿⣿⣿⣿⣿⠀⠀⠀⠀⠀⠀⢸ ⣿⣿⣿⣿⣿⣿⣿⣿⣿⣿⣿⣿⣿⣿⣿⣿⣿⣿⣿⣿⣿⣿⣿⡿⠋⠀⠀⠀⠈⠀⠀⠀⠀⠐⠀⠻⣿⡇⠀⠀⠀⠀⠀⠀⠀⠀⠀⠀⠀⠀⠀⢀⣾⣿⣿⣿⣿⣿⠀⠀⠀⠀⠀⠀⠘ ⣿⣿⣿⣿⣿⣿⣿⣿⣿⣿⣿⣿⣿⣿⣿⣿⣿⣿⣿⣿⣿⣿⠟⠀⠀⠀⠀⠀⠀⠀⠀⠀⠀⠀⠀⠀⠛⠀⠀⠀⠀⠀⠀⠀⠀⠀⠀⠀⠀⠀⠀⣼⣿⣿⣿⣿⣿⡏⠀⠀⠀⠀⠀⠀⠀ ⣿⣿⣿⣿⣿⣿⣿⣿⣿⣿⣿⣿⣿⣿⣿⣿⣿⣿⣿⣿⠋⡀⠀⠀⠀⠀⠀⠀⠀⠀⠀⠀⠀⠀⠀⠀⠀⠀⠀⠀⠀⠀⠀⠀⠀⠀⠀⠀⠀⢀⣼⣿⣿⣿⣿⣿⣿⡇⣀⣀⣀⣀⠀⠀⠀ ⣿⣿⣿⣿⣿⣿⣿⣿⣿⣿⣿⣿⣿⣿⣿⣿⣿⣿⣿⣿⠂⠀⠀⠀⠀⠀⠀⠀⠀⠀⠀⠀⠀⠀⠀⠀⠀⠀⠀⠀⠀⠀⠀⠀⠀⠀⠀⢀⡀⣸⣿⣿⣿⣿⣿⣿⠟⠀⠉⠉⠉⠉⠙⠛⠀ ⣿⣿⣿⣿⣿⣿⣿⣿⣿⣿⣿⣿⣿⣿⣿⣿⣿⣿⣿⠇⠀⠀⠀⠀⠀⠀⠀⠀⠀⠀⠀⠀⠀⠀⠀⠀⠀⠀⠀⠀⠀⠀⠀⢀⠄⠒⠈⠁⢠⣿⣿⣿⣿⣿⡿⢋⣀⠀⠀⠀⠀⠀⠀⠀⢰ ⣿⣿⣿⣿⣿⣿⣿⣿⣿⣿⣿⣿⣿⣿⠿⠛⠋⠉⡙⠀⠀⢀⠀⠀⢈⠐⠀⠀⠀⠀⠂⠀⠀⠀⠀⠀⠀⠀⠀⠀⢀⣴⣾⣤⣶⣾⣿⡇⢸⣿⣿⣿⡿⢋⣠⣿⣿⣿⣿⣿⣷⣶⡦⢀⣿ ⣿⣿⣿⣿⣿⣿⣿⣿⣿⣿⣿⠟⠉⠁⠀⠀⠀⠀⠀⠀⠀⣼⡦⠀⠀⠉⠂⠀⠀⠀⠀⠀⠀⠀⠀⠀⠀⠀⠀⠀⠾⠟⠛⠛⠛⠛⠒⠢⠈⠛⠛⢋⣴⣿⣿⣿⣿⣿⣿⣿⣻⡟⢀⣾⣿ ⣿⣿⣿⣿⣿⠿⠛⠛⠉⠁⠀⠀⠀⠀⠀⠀⠀⠀⠀⠀⠀⣸⣧⡄⠀⠀⠀⠀⠀⠀⠀⠀⠀⠆⠀⠀⠀⠀⠀⠀⠀⢀⠀⠀⠀⠀⠀⠀⠀⠀⣾⣿⣿⣯⣭⣿⣿⣿⣿⣿⠏⣡⣾⣿⣿ ⣿⡿⠟⠉⠀⠀⠀⠀⠀⢤⣴⣦⠀⠀⠀⠀⠀⠀⠀⠀⠐⠋⠉⠁⠀⠀⠀⠀⠀⠀⠀⣀⡀⠀⠀⠀⠀⠀⠀⠀⠀⠀⠀⠀⠀⠀⠀⠀⠀⠀⠀⣻⣿⣿⣿⣿⣿⣿⠟⠋⠀⠉⠻⢿⣿ ⠏⠀⠀⠀⠀⠀⠀⠀⠀⠀⠈⠉⠛⠲⢤⣤⣤⣤⣤⣴⡶⠛⠋⠀⠀⢀⣠⣤⣴⣾⣿⣿⣏⠀⠀⢀⡄⠀⠀⠀⠀⠀⠀⠀⠀⠀⠀⠀⠀⠀⠀⢸⣿⣿⣿⡿⠛⠁⠀⠀⠀⠀⠀⠀⠹ ⠀⠀⠀⠀⠀⠀⠀⠀⠀⠀⠀⠀⠀⠀⠀⠈⠉⠀⠛⠛⠀⠀⠀⠀⠠⠞⠁⣿⣷⣿⡟⠯⠻⠀⠀⠀⠉⠀⠀⠀⢀⠀⠀⠀⠀⠀⠀⠀⠀⡠⠚⠚⠋⠉⠁⠀⠀⠀⠀⠀⠀⠀⠀⠀⠀ ⠀⠀⠀⠀⠀⠀⠀⠀⠀⠀⠀⠀⠀⠀⠀⠀⠀⠐⠒⠒⠛⠛⠓⠒⠒⠚⠫⠽⠥⠤⠴⠖⠓⠃⠀⠀⠀⠈⠿⠷⢤⣄⣉⣉⣉⣥⣤⣴⣊⣀⣀⣀⠀⠀⠀⠀⠀⠀⠀⠀⠀⠀⠀⠀⠀ ⠀⠀⠀⠀⠀⠀⠀⠀⠀⠀⠀⠀⠀⠀⠀⠀⠀⠀⠀⠀⠀⠀⠀⠀⠀⠀⠀⠀⠀⠀⠀⠀⠀⠀⠀⠀⠀⠀⠀⠀⠀⠀⢀⣤⣈⣉⣉⠉⠉⠉⠉⠀⠀⠀⠀⠀⠀⠀⠀⠀⠀⠀⠀⠀⠀ ⣄⠀⠀⠀⠀⠀⠀⠀⠀⠀⠀⠀⠀⠀⠀⠀⠀⠀⠀⠀⠀⠀⠀⠀⠀⠀⠀⠀⠀⠀⠀⠀⠀⠀⠀⠀⠀⠀⠀⠀⠀⠀⠀⠀⠀⠀⠀⠀⠀⠀⠀⠀⠀⠀⠀⠀⠀⠀⠀⠀⠀⠀⠀⠀⣠ ⣿⣷⣄⡀⠀⠀⠀⠀⠀⠀⠀⠀⠀⠀⠀⠀⠀⠀⠀⠀⠀⠀⠀⠀⠀⠀⠀⠀⠀⠀⠀⠀⠀⠀⠀⠀⠀⠀⠀⠀⠀⠀⠀⠀⠀⠀⠀⠀⠀⠀⠀⠀⠀⠀⠀⠀⠀⠀⠀⠀⠀⢀⣠⣾⣿ ⣿⣿⣿⣿⣿⣦⣤⣀⡀⠀⠀⠀⠀⠀⠀⠀⠀⠀⠀⠀⠀⠀⠀⠀⠀⠀⠀⠀⠀⠀⠀⠀⠀⠀⠀⠀⠀⠀⠀⠀⠀⠀⠀⠀⠀⠀⠀⠀⠀⠀⠀⠀⠀⠀⠀⠀⢀⣀⣤⣴⣿⣿⣿⣿⣿ ⣿⣿⣿⣿⣿⣿⣿⣿⣿⣿⣶⣦⣤⣤⣄⣀⣀⣀⠀⠀⠀⠀⠀⠀⠀⠀⠀⠀⠀⢀⣀⣀⣀⣀⣀⣀⠀⠀⠀⠀⠀⠀⠀⠀⠀⠀⠀⣀⣀⣀⣠⣤⣤⣴⣶⣿⣿⣿⣿⣿⣿⣿⣿⣿⣿