This build has been archived and is for historical display only
This build has been archived by the author. They are no longer supporting nor updating this build and it may have become outdated. As such, voting and commenting have been disabled and it no longer appears in regular search results.
We recommend you take a look at this author's other builds.
x
Not Updated For Current Season
This guide has not yet been updated for the current season. Please keep this in mind while reading. You can see the most recently updated guides on the browse guides page
x
Katarina Build Guide by cobbzy

Understanding Katarina: A Full Guide [10.4]
x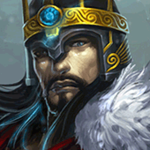 Did this guide help you? If so please give them a vote or leave a comment.
You can even win prizes by doing so!
I liked this Guide

I didn't like this Guide



Commenting is required to vote!

Thank You!
Your votes and comments encourage our guide authors to continue
creating helpful guides for the League of Legends community.
Runes:
Domination
Electrocute
Sudden Impact
Eyeball Collection
Ravenous Hunter
Precision
Triumph
Coup de Grace
Bonus:
+9 Adaptive (5.4 AD or 9 AP)
+9 Adaptive (5.4 AD or 9 AP)
+8 Magic Resist

Spells:
Flash
Ignite
Threats & Synergies
Threats
Synergies
Extreme
Major
Even
Minor
Tiny
Show All
Extreme Threats
Ideal Synergies
Diana
Diana is a really difficult champion to play against in lane. Mostly you're looking to trade when she uses her Q to poke. Pre lvl 6 you have the advantage if you're up a level, make sure to punish them on this when they are trying to farm. Take doran's sheild, make sure to roam so you aren't too far behind her.
Amumu
This is one of the best junglers for katarina. The CC on this champ is insane and with katarina's burst it is easy to kill champs when they cannot move.
Synergies
Amumu
This is one of the best junglers for katarina. The CC on this champ is insane and with katarina's burst it is easy to kill champs when they cannot move.
Champion Build Guide
Hiya everyone!

My name is cobbzy and I am a newer league of legends player. I have been playing for probably 6 or 7 months now and I absolutely fell in love with the game! I bounce around from many different positions and characters but I instantly fell in love with Katarina when I played her the first time. Her ability to 1v9 when ahead is insane and I love being able to carry a team. I am currently bronze 4 but that is most due to the fact that I don't SoloQ often, but please don't let that deter you from my knowledge on this character! I hope this is a helpful guide for you!

- cobbzy :)
Pros:

1v9 champ (when ahead)
Roamer (good to apply map pressure)
Fun to play!
Good at picks
Scales well (when ahead)
Really good with tanky team comps

Cons:

Bad against CC
Lots of hard match-ups
Wouldn't use in ranked matches
Sometimes if roaming too often, easy to lose lane
Early game damage isn't great
A big quesiton between every Katarina player is what runes to take. The answer to that question is: it's completely preference. Electrocute, Conqueror, and Dark Harvest are all great runes to take on Katarina and can be useful in a handful of different situations. Here is my understanding of each rune and the situations you would want to take them in.

Electrocute - Helps with your early game lack of damage and lack of lane pressure. Poking opponents are much easier with this rune and against a single opponent can prove very useful in killing them swiftly. Currently, this is the rune I am using.

Conqueror - I feel like this is the least of the 3 runes I have listed above. The conq damage is nice but I feel like you can get the same effect or maybe an even better effect just through electrocute. Also, the healing at the end of the game isn't super useful. I would take this maybe if you're in a harder match up and need to have the healing in order to complete more all in's on your lane opponent.

Dark Harvest - This rune is a super heavy snowball rune. If you go Dark Harvest and you are ahead in lane, all you have to do is make sure you continue to stack up. I used to take dark harvest and I would drop 20+ kills with 35+ dark harvest stacks and man you can 1v9 hard. However, the downside to this rune is it falls off if you can't get any stacks early, you're practically useless late game with it.
In the early game, katarina's damage isn't very good. Mostly you'll be looking for a level 2 poke/all in if you're ahead in CS, or a level 3 poke/all in. Once you hit level 6 the damage and all in potential starts to ramp up. Depending on what rune you're taking though, the early game poke/all in can be manageable, with electrocute this is possible.

Depending on your match up, you're going to want to prioritize different things. If the match up is a difficult one, make sure to take Doran's shield first, and CS until you can either help your jungler at the scuttle fight, or wait until your jungler can gank your lane. Roaming pre level 6 isn't usually something you would do mainly because your ult gives you a lot of diving potential that you otherwise wouldn't normally have. If the match up ends up being easier and you're ahead quite a bit, make sure to see if you can apply pressure elsewhere on the map.
Katarina's mid game isn't the worst and can actually be really solid if you're ahead in lane. Mostly, at this stage of the game you're looking to roam elsewhere for kills. Shoving the wave to crash under there tower gives you time to go elsewhere on the map and also is a good way to deny CS to the enemy laner. When you have gunblade your combos can be a lot more complete, allowing you to more effectively all in your opponent. ALWAYS GO GUNBLADE FIRST ITEM.
Katarina's late game is by far the best part about her, if played correctly her ability to snowball is insane and she can almost nuke every other enemy (depending on who she is facing). However the downside to Katarina is that if you have a bad early/mid game, your late game is hard to recover. I recommend looking for picks that you can solo kill to catch back up, or help your team take towers and team fight. If your late game is going well however, Katarina's team fighting is unbelievable. She can one shot the back line giving the rest of your team time to focus on the bruiser/tank. She can 1v1 most people and make it out on top which is huge when some champs have shutdowns. Mostly, you're looking to one shot the people you can at this stage, and you're also there to help with team fights against the more tanky champs.
Basic Poke Combos

Pre Level 6:

Q -> E -> AA

E -> W -> AA

E -> W -> AA -> Q -> E -> AA

E -> W -> Q -> E -> AA -> Ignite

Level 6+ (ALL INS):

E -> W -> AA -> Q -> E -> R -> E -> AA

Q -> E -> W -> R -> E -> AA

GunBlade -> E -> W -> Q -> R -> E -> AA


Something about Katarina that is so awesome is her ability to do many different kinds of combos. You could pretty much take any of those pre level 6 combos and mash them together to make a completely new combo (I got this idea from Katlife, check him out on youtube!). So, her all in combos are very flexible in nature and can be done many different ways. These are just a few that I thought of for you guys!
Katarina is a character that is often forgetten about with in the game. She is a solid pick and really can improve your map awareness, micro, and macro play. Since she has a lot of difficult match ups it is easy to get counter picked in draft/ranked modes. Make sure to follow my guide steps in order to get the best results! Again, I appreciate you guys giving this a read and let me know if I should make more guides on different characters! Have an awesome day! Add me on league and tell me you're from mobafire! IGN: cobbzy

- cobbzy :)