League of Legends (LoL) Question:

Any tip to be a better ADC with Ashe?

Posted in Champions | Tags: Ashe Berserker's Greaves Blade of the Ruined King Infinity Edge Phantom Dancer Stormrazor The Bloodthirster

11,730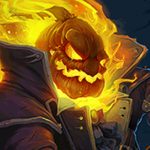 Any tip to be a better ADC with Ashe?
Hello, im new to this forum.

I'm playing Ashe as ADC and im making this builds every time i can make it:

1.-Berserker's Greaves.
2.-Blade of the ruined king.
3.- Stormazor.
4.- Phantom dancer.
5.- The bloodthirster (if i can make it)
6.- Infinity edge.

Well, i need some tips for make me more useful to my team, i don't know if this is the correct builds (i checked all probuilds, etc, but i need some tips aniways <-<)

Thank you!
Answers (6)