League of Legends (LoL) Question:

Beginner, and Advanced Jax combos

Posted in Champions | Tags: Jax

57,577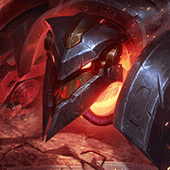 Beginner, and Advanced Jax combos
Hello, I have been playing LOL for 4 months. Are there any advanced Jax players that could show me combos for :
-Good trades
-1 vs 1 (top lane) , All-In Combos
-What combos to use to engage multiple enemies
-When to engage enemies and when to avoid?

I am a console gamer, and I'm used to memorizing button combinations and executing them with timings.

After searching online . I found some basic combos such as this:

(AA)= Auto Attack

AA, AA, W

All-In Combo from EgamingTV
E , Q , E (to cause stun) , AA, W , AA

Thanks again for anyone that took the time to read this.

My Tag is Jackosaturn if any Jax players want to add me.
Answers (4)