League of Legends (LoL) Question:

Flat HP and attack spped marks on Ashe?

Posted in Runes | Tags: Ashe

3,738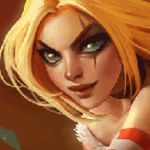 Flat HP and attack spped marks on Ashe?
Hey I just saw Phreaks recommendations for runes. He said attack speed quints, attack speed marks, attack speed glyph and flat HP seals are the best on her statistically. Assuming that the enemy isn't really troublesome like

Zyra
, do you think the set-up works in some cases? 34% attack speed sounds really interesting but I haven't had the time to play test. And is flat HP really an alternative to armor?
Answers (3)