League of Legends (LoL) Question:

When/why should I go lethality over crit on Rengar?

Posted in Champions | Tags: Rengar

9,321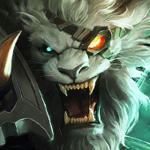 When/why should I go lethality over crit on Rengar?
So I have tried many of these myself but can't figure out which one is the most useful or when I should actually use them beside maybe building around the enemy team comp and even if I try this I never really get a good understanding of how it could benefit these situations.

Full Lethality Build- I know lethality lessens armor but why build this over crit when most squishys have no armor most of the time.

Crit Build- I've had my fun with but I think it falls off late game and don't know if this is a good build to stick with because of that.

Korean/Bruiser Build- this build looks interesting but don't understand the playstyle for it since it doesn't seem like it has the one-shot potential like his usual style.
Answers (3)