diamond
[10.22] A Diamond Idiots short guide to Gnar, Bruiser Top
By Rank_1_Idiot | Updated on

October 28, 2020
x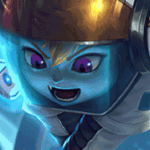 Did this guide help you? If so please give them a vote or leave a comment.
You can even win prizes by doing so!
I liked this Guide

I didn't like this Guide



Commenting is required to vote!

Thank You!
Your votes and comments encourage our guide authors to continue
creating helpful guides for the League of Legends community.
Runes:
Standard

Precision


Fleet Footwork

Triumph

Legend: Alacrity

Last Stand
Domination


Taste of Blood

Ravenous Hunter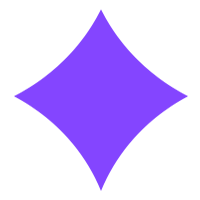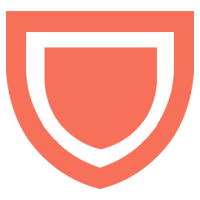 Bonus:
+10% Attack Speed
+9 Adaptive (5.4 AD or 9 AP)
+6 Armor

Spells:
Standard ( See Notes )


Flash

Teleport
Ability Order
Skill Order


Rage Gene
Gnar Passive Ability

GNAR!
R
Threats & Synergies

Threats

Synergies
Extreme
Major
Even
Minor
Tiny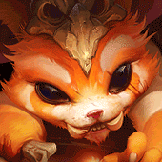 Show All

Extreme Threats
Ideal Synergies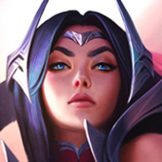 Irelia
Irelia is extremely dangerous at levels 1-6, especially at level 1 and 2. If she's lasthitting with Q at level 1 and 2, shes going to try to jump you at full stacks of her passive and likely drop you very low, or kill you. Losing CS is fine as long as you're in EXP range for this matchup, until 6+.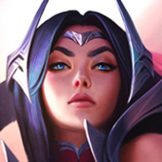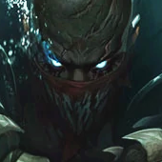 Pyke
When the early-mid skirmish teamfights begin, gnar's massive aoe burst can set up a Pyke to chain his ultimate very easily, if either you land your Mega-Gnar Q, or your ultimate, or the pyke lands a hook or an E stun, it will chain into massive amounts of AoE damage and CC.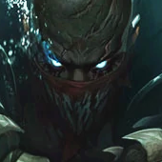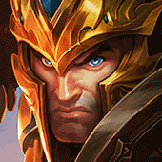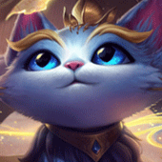 Champion Build Guide

Hello! I'm Rank 1 Idiot. I play toplane on the EUW server between Diamond 4 and Diamond 2 in season 10, jumping up and down :)
I've played a lot of top lane ever since starting before pre-season 1. I stream on twitch, where you can find me usually playing any of the following champions in toplane; Malphite, Gnar, Sion, Kayle, Darius, Jax, Udyr, Nasus, Yone, Tahm Kench, Lissandra. Now that that's out of the way and you can see i'm atleast diamond by the verification system of Mobafire, on to the playstyle of Gnar, the cutest champ in league :)
Pros:
Mixed Damage in lane
Strong Kiting
Teamfight potential
Splitpushing

Cons:
Hard to position in teamfights
Does not fit the meta of carry toplanes
Somewhat squishy

Gnar is great as a champion you can pick in nearly any scenario, as he does not really have any counter-matchups, and if you get comfortable on him you will likely dominate most lanes, even if he is considered by most players to be F-tier at this time.
Your goal as Gnar in toplane, is to ruin the enemy toplaner, force the enemy jungler to come top, and punish him by stealing his camps if he doesnt.
EARLY GAME
Gnar excels at bullying lanes, sort of like Darius. Use him as such. Deny the other laner as many minions as possible, abuse them with your ranged poke combo and kite them.
( Auto- cast Q as your auto is in the air - Auto )
to set up towerdives and all-ins, and in general just keep them from participating in the early-mid game. Anytime you see the enemy jungler in botside, you should be pressing your annoying ranged poke, and making the enemy toplaner want to quit.
At the wave you're about to hit 6, try to have your rage high, and ready to transform, so you can do the transformation hop on a minion, and you'll land ontop of the enemy laner, they'll be slowed, granting you a free "GNAR" cast, into wallop and they'll likely by dead by then. Gnar's level 6 all-in does a REALLY high amount of damage as you can reset your Q and cast it twice, or maybe even three times they decide to fight back.
Early-Mid
After you've gained a lead(Which is most of the time) Your next goal is to take turret plates pre-14 minutes, to accelerate the stomp and cause the enemy jungler even more harm. (Use Hop, Mini-Gnar's E ability, to gain attackspeed to push the turret faster) Your goal now is dominate the enemy laner by setting up dives, kills, and to try inavding and stealing as many enemy jungle camps as possible, as this will indirectly make you impact the entire map, even if you aren't teleporting/roaming.
Oh and, dont be afraid all-in even if you dont think it will kill the enemy laner, as Gnar's ultimate has a rather short cooldown, plus you build CDR in your core, so youll likely have yours back before them, and if you land your Ultimate, they will likely have to recall.
Mid-late
During this time, your job will be to splitpush, and group for important objectives such as dropping herald for turrets, Baron or Drakes, depending on if your team can contest it or not. If you cannot win the 5v5 fight, just split and abuse the enemy toplaner, force them to match you 2v1 and hope your team can win 4v3.
If you are splitting and you see the enemy jungler on drake/botlane, that means anything in topside is yours for free, just push your wave and go steal it for a free 120 gold.
BOTRK will enable you to clear the jungle camps very quickly, so during the midgame, you should be taking any and all camps on the enemy side, as long as you're getting exp from your own wave.
If however you are grouping with your team the entire time during mid-late, you should be looking to camp approx 80 rage, and try to land a huge ult and hopefully win your team the teamfight.
Above all else, remember to spam SHU SHU PANA, to tilt the entire enemy team.
If there's any questions related to the playstyle, items, matchups and synergies you're missing, leave a comment, or contact me on discord Baker#1022 and I'll update it as soon as possible :)