Zeri Build Guide by spaceglider99

[12.3] Zeri 98-TEK, the new SPACEGLIDER! L9™
x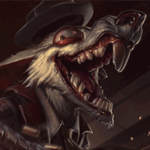 Did this guide help you? If so please give them a vote or leave a comment.
You can even win prizes by doing so!
I liked this Guide

I didn't like this Guide



Commenting is required to vote!

Thank You!
Your votes and comments encourage our guide authors to continue
creating helpful guides for the League of Legends community.
Runes:
L9 Spaceglide
Precision
Lethal Tempo
Presence of Mind
Legend: Bloodline
Last Stand
Domination
Taste of Blood
Ravenous Hunter
Bonus:
+10% Attack Speed
+9 Adaptive (5.4 AD or 9 AP)
+6 Armor

Spells:
Flash
Heal
Items
98Tek
AP
Threats & Synergies
Threats
Synergies
Extreme
Major
Even
Minor
Tiny
Show All
Extreme Threats
Ideal Synergies
Alistar
wtf...ᴅᴏɪɴʙ. ᴛʀᴀꜱꜰᴏʀᴍ. ꜰɪɴᴀʟᴇꜱ. 𝔸𝕗𝕥𝕖𝕣 𝕒𝕓𝕤𝕠𝕣𝕓 𝕧𝕖𝕤𝕤𝕖𝕝 𝕠𝕗 𝕫𝕪𝕫𝕫... 𝕒𝕔𝕢𝕦𝕚𝕣𝕖 𝕥𝕦𝕣𝕓𝕠 𝔸ℙ𝕄 𝕙𝕒𝕔𝕜 ... 𝕦𝕝𝕥𝕚𝕞𝕒𝕥𝕖 𝕓𝕖𝕚𝕟𝕘 𝕒𝕔𝕙𝕚𝕖𝕧𝕖. 实现了超硝基涡轮毁灭者升级 ! ! ! ❝𝒮𝒾𝓇𝑒𝓃𝑒𝓃 ❞ LYRICS: 真情像草原广阔 层层风雨不能阻隔 总有云开日出时候 万丈阳光照耀你我 真情像梅花开过 冷冷冰雪不能掩没 就在最冷枝头绽放 看见春天走向你我 雪花飘飘北风萧萧 天地一片苍茫 一剪寒梅傲立雪中 只为伊人飘香 爱我所爱无怨无悔 此情长留心间
Yuumi
𝐖𝐀𝐓𝐂𝐇 ➤ ➤ 新 【NEW】PLAY ʏᴜᴜᴍɪ 死死!from 𝐿𝟫 Labs 『Quranglide』ᴛechnology ما هذا اللعنةما هذا اللعنة?? GLIDE to challenger 🆈🅴🆂 لطيف GLIDE to heaven 𝚂𝙴𝙴 𝙰𝙻𝙻𝙰𝙷 🆈🅴🆂 include 𝗙𝗥𝗘𝗘 daily prayer 𝘨𝘶𝘪𝘥𝘦 培养【𝗥𝗘𝗪𝗔𝗥𝗗?】1 𝗽𝗿𝗮𝘆𝗲𝗿 ➔ hack gain +100 ELO 基于 2 𝗽𝗿𝗮𝘆𝗲𝗿 ➔ kill 𝙹𝚊𝚡 player 异教徒 5 𝗽𝗿𝗮𝘆𝗲𝗿 ➔ kill notorious ᴘᴅF hash-al-shinshinاغتصاب طفل صغير WANTED in 47 𝘴𝘵𝘢𝘵𝘦𝘴 !!妓女buy 𝙀𝙇𝙊𝘽𝙊𝙊𝙎𝙏.𝘾𝙊𝙈
Synergies
Yuumi
𝐖𝐀𝐓𝐂𝐇 ➤ ➤ 新 【NEW】PLAY ʏᴜᴜᴍɪ 死死!from 𝐿𝟫 Labs 『Quranglide』ᴛechnology ما هذا اللعنةما هذا اللعنة?? GLIDE to challenger 🆈🅴🆂 لطيف GLIDE to heaven 𝚂𝙴𝙴 𝙰𝙻𝙻𝙰𝙷 🆈🅴🆂 include 𝗙𝗥𝗘𝗘 daily prayer 𝘨𝘶𝘪𝘥𝘦 培养【𝗥𝗘𝗪𝗔𝗥𝗗?】1 𝗽𝗿𝗮𝘆𝗲𝗿 ➔ hack gain +100 ELO 基于 2 𝗽𝗿𝗮𝘆𝗲𝗿 ➔ kill 𝙹𝚊𝚡 player 异教徒 5 𝗽𝗿𝗮𝘆𝗲𝗿 ➔ kill notorious ᴘᴅF hash-al-shinshinاغتصاب طفل صغير WANTED in 47 𝘴𝘵𝘢𝘵𝘦𝘴 !!妓女buy 𝙀𝙇𝙊𝘽𝙊𝙊𝙎𝙏.𝘾𝙊𝙈
Champion Build Guide
Spaceglide as a way of life
spaceglide l9
About me:
Im a certified spaceglider montage actor as shown in the video below.
Abilities
Passive - Living Battery
Zeri gains Move Speed whenever she receives a shield. When she damages an enemy shield she absorbs its energy, shielding herself.
Q - Burst Fire
Passive: Zeri's basic attack deals magic damage, scales with AP, and is treated as an
ability
. Moving and casting Burst Fire[Q] stores up energy in Zeri's Sparkpack. When fully charged, her next basic attack will slow and deal bonus damage.
Active[Q]: Burst Fire[Skillshot] shoots a burst of 7 rounds that deal physical damage to the first enemy hit.
Burst Fire scales with AD and is treated like an attack, with the first round applying on-hit effects. Its cooldown matches Zeri's basic attack timer.
W - Ultrashock Laser
Zeri fires an electric pulse[Skillshot similar to Jinx W] that slows and damages the first enemy hit. If the pulse hits a wall it fires a long range laser from the point of impact.
E - Spark Surge
Zeri dashes a short distance and energizes her next 3 casts of Burst Fire, causing them to pierce through enemies. She will vault over or grind along any terrain she dashes into, depending on the angle. Hitting a champion with an attack or ability reduces Spark Surge's cooldown.
R - Lightning Crash
Zeri discharges a nova of electricity, damaging nearby enemies, and overcharges herself for a moderate duration. While overcharged, Zeri gains increased magic damage, Attack Speed, and Move Speed. Attacking enemy champions refreshes the overcharge duration and adds another stack of Move Speed. While overcharged, Burst Fire's damage concentrates into a faster triple shot that chains lightning between enemies.
This is a build that has a similar feeling of the old Lethal Tempo Twitch.

How to spaceglide on Zeri.
Take a sip of cola.
Try to use Zeri's R like Blitzcranks R (it will give you more stacks per enemy hit), always move and mostly use Q (use Auto if they get close to slow them and kite backwards), keep ult stacks perma if possible. You can Q+E+Q for a fast auto reset.
Combos:
ONESHOT COMBO:
Auto+Q+E+W+Q (all need to be done in like 1 second)
Items:

Basically it gives everything you want with good mythic stacking bonus.

Most movement speed + slow resistance, self explanatory.

It procs all of the 6 Carve stacks in one Q, so you get 30% armor pen + MS instantly. Also gives good stats that Zeri wants.

for 1v9 AoE with R. Also gives good stats.

more on-hit for Hurricane, 20 bonus MS, good stats and survivability vs APs.

this is the big one, its what makes 98-TEK the 98-TEK, you just do 100 on-hit AoE with hurricane and it gives you so much tank (3k HP lategame) so you do insane on-hit AoE along being Unkillable. 1v9 Machinery.
Little trick on her E to go over the botlane alcove to tower (works both ways)
[RED = stand here, next to the green vines]
[ORANGE = area where your mouse should be, around the crack in the stone]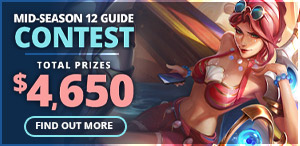 [12.3] Zeri 98-TEK, the new SPACEGLIDER! L9™