Samira Build Guide by IKeepItTaco

[13.23] IKeepItTaco's GrandMaster Samira guide - Season 13
x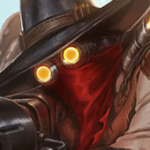 Did this guide help you? If so please give them a vote or leave a comment.
You can even win prizes by doing so!
I liked this Guide

I didn't like this Guide



Commenting is required to vote!

Thank You!
Your votes and comments encourage our guide authors to continue
creating helpful guides for the League of Legends community.
Runes:
Precision
Conqueror
Triumph
Legend: Bloodline
Last Stand
Domination
Taste of Blood
Treasure Hunter
Bonus:
+10% Attack Speed
+9 Adaptive (5.4 AD or 9 AP)
+6 Armor

Spells:
Meta Summoner Spells
Flash
Heal
Items
CORE (Season 13) UPDATING ON 13.10
Champion Build Guide
I'm I Keep It Taco, a Grand Master Jhin player
(peaked 450 LP) and streamer.
| | | | |
| --- | --- | --- | --- |
| | | I'm also known as Jordanian Sniper, Lejhind, or Jhin Marston on other accounts. I dislike traditional auto-attack only carries and enjoy playing champions that mix auto-attacks with spell combos like Jhin, Aphelios, Senna, Yasuo, Ezreal and now Samira! | |
Naturally, seeing as to how Samira is a very combo-relient champion with mixing in abilities and auto-attacks you can probably guess that I enjoy playing her a lot and writing this guide using what I've learned with her so far.

Samira is yet another champion branching out from the typical "right-click only" theme that used to be the core for ADCs. If I had to summarize her playstyle and kit, she is the creation if you were to combine Katarina with Yasuo and turn them into an ADC champion.

Disclaimer: Samira is a new champion and this guide is by no means perfect. On release, I plan to continue playing her and will update the guide (builds mostly) whenever I learn more and improve.
| | | | | | |
| --- | --- | --- | --- | --- | --- |
| | | | | Flash It will be mandatory. It is self-explanatory. It is valuable as a tool to make plays, chase down, kite away, escape, ruin a gank, etc.... | |
| | | | | | |
| --- | --- | --- | --- | --- | --- |
| | | | | Exhaust This is the rune I've been taking a majority of the time for ADC. They buffed it by increasing it from 2.5 > 3 seconds. The biggest reason why we take it on ADCs is because of the fact that almost everything in the game this season will one shot you. So, having Exhaust and helping you 1v1, kite, escape, or even kill the enemy assassins/bruisers/etc is invaluable. | |
| | | | | | |
| --- | --- | --- | --- | --- | --- |
| | | | | Cleanse This is a rare summoner spell which you'll take if there's CC in the botlane that cannot be avoided with just side-stepping. Good examples would be Leona, Cassiopeia, Veigar, Ashe (because of R), etc... | |
| | | | | | |
| --- | --- | --- | --- | --- | --- |
| | | | | Heal If the enemy lacks burst ( Exhaust) and don't have very threatening CC then you can opt for Heal which will benefit you more than the other two. | |
The laning phase is pretty simple with Samira as the difficult part about the champion will be knowing when to go in, out, and what kind of combo you'll want to use in the given situation. For laning always keep in mind of your range as well as your passive. Your 500 range means you'll get out-ranged and poked by a lot of match-ups, however, if you build up style you can use the extra movement speed to trade better and sneak in auto-attacks while they won't be able to hit you back and will have a harder time landing spells because you have higher movement speed.

Use your Q to poke or to build up style when you decide to weave in auto-attacks for a trade. Your W will be used offensively and defensively. Think of it like a yasuo windwall, you can save it for vital moments when you think you'll get engaged on or you can use it when you decide to go in and fight them whether it's just a trade or a fully committed fight.
Remember that the W will proc twice so if you want to build up style fast then you can W > E > W (2nd proc) in one quick combo onto the enemy to get 3 grades fast. Your E can be used in multiple ways in lane. You can use it on allies, any kind of minion, jungle camps, and enemy champions. The movement is similar to a yasuo E. While dashing with E you can press Q and the Q will follow along the path! You can dash onto an ally or minion to escape or dodge a skillshot. You can jump on an enemy minion that the enemy champion is hugging. Get creative with it and remember if you get a champion kill the E will reset!

Lastly, once you get your ultimate, make sure all of your abilities are off-cooldown before committing to a fight as it is the best way to get your grades up as fast as possible. You need 6 stacks of your passive/combo to unlock your ultimate so a simple combo to try out would be Q > Auto > Q > W > E > W then you're in close range of your enemy and can use your ultimate to finish them off!
| | | | |
| --- | --- | --- | --- |
| | | Teamfighting + Mid-Late Game | |
For teamfighting I'll be focusing less on combos because that'll depend on what your current cooldowns are and you'll figure out through pure experience and getting the hang of Samira. However, the part I do need to focus on teaching you all is when to go in and out of the teamfights because you'll be dancing in these teamfights quite a lot. Keep track of your style rating at all times so you know when you'll have your ultimate ready to use in the fight. As you get closer to unlocking your ultimate you'll want to get deeper into the action to let it rip. Your ultimate can easily be cancelled so the best way to avoid that from happening is to keep tracking of the cooldowns of the CC on the enemy team and their positioning so you can use your ultimate when their CC is on cooldown or not in a spot where it'll hit you. You can also use your E while you're ulting so you can dodge last second abilities with it AND when you use your E you can also use Q for extra damage on top of it all! Once your ultimate is used up then your grade gets reset back to "E" so you'll have to repeat the process again and since you're at "E" it means you'll want to be on the outer edge of the fight/kiting backwards and build up the "S" grade before going deep into the middle of the fights again.

When you're in the Mid-Late game the general factor to keep in mind is that you don't want to be alone, not always anyway. Do the typical ADC job of sticking with a teammate or two and farming up then playing for objectives. Having your team nearby will make it easier and more reliable to get off your combos for grades and overall be in a position to get a good fight. Samira is an ADC that can be alone often enough from my experience given the mobility of her passive as well as general kit, but it's not ideal compared to the opportunities you can take when you're with your team. Remember: APES TOGETHER STRONG!
First off, special mention and thanks again to @Blizz_lol for helping me out with any insight I wasn't 100% sure when it came to Samira. I've been enjoying the new iterations of ADC and I'm happy they're moving away from the old right-click only ADC formula. I feel it brings more freshness to the game as well as giving us more expressive ways to display our skill. I'll be playing her for sure into ranked alongside Jhin and looking forward to her coming out onto the live servers. The pre-season is around the corner so I'll be back again to update the item builds when the time comes! Thanks for reading and until next time!

Special thanks to Hopper for banners and coding.