Illaoi Build Guide by Rodos

Back soon with new updated guide after a long break...
x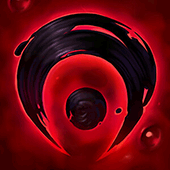 Did this guide help you? If so please give them a vote or leave a comment.
You can even win prizes by doing so!
I liked this Guide

I didn't like this Guide



Commenting is required to vote!

Thank You!
Your votes and comments encourage our guide authors to continue
creating helpful guides for the League of Legends community.
Runes:
Usual runes
Precision
Conqueror
Presence of Mind
Legend: Tenacity
Last Stand
Domination
Taste of Blood
Ravenous Hunter
Bonus:
+9 Adaptive (5.4 AD or 9 AP)
+9 Adaptive (5.4 AD or 9 AP)
+6 Armor

Spells:
Usuall Spells
Flash
Teleport
Ability Order
usual
Prophet of an Elder God
(PASSIVE)
Illaoi Passive Ability
Threats & Synergies
Threats
Synergies
Extreme
Major
Even
Minor
Tiny
Show All
Extreme Threats
Ideal Synergies
Mordekaiser
For those of you who are now starting to learn illaoi i will advise you to bann morde with no further hesitation. If you wonder why is he such a huge counter, its because when he R, you lose every tentalce you have, leaving you helpless in his ulti. Illaoi with no tentacles its like trying to play league without a keyboard. Im illaoi main for the past 4,5 years and i still get a hard time beating a morde, sometimes. If you ever happen not to bann morde, and enemy picks him, just take flash and ignite. Its much more usefull than the flash teleport.
Nautilus
Illaoi has very good synergies with champs that have 1 or more stunns. Such as nautilus, lux, zac, diana and etc. And some people will ask why?!. The answer is that illaoi works perfect with ally champions that have stunns because she can land all her abilities perfectly , proc her E and all these stuff.
Synergies
Nautilus
Illaoi has very good synergies with champs that have 1 or more stunns. Such as nautilus, lux, zac, diana and etc. And some people will ask why?!. The answer is that illaoi works perfect with ally champions that have stunns because she can land all her abilities perfectly , proc her E and all these stuff.
Champion Build Guide
As an almost
5 years
illaoi main i have to advise you the following things. If you are starting now, to main illaoi im willing to help you as much as i can. Firstly, when starting, Upgrade Q in the 1st level. It really helps out farming safely until you get the 3rd level. Dont try starting an other ability, it wont help you at all and you will be in an vulnerable position(
NOTE
:You have to play all the time near to your tentacle/tentacles.The more you have near you the better.) At level 3 you can do an insane amount of damage, if the enemy top laner tries to trade you near your tentacles. These are you "guns". Without passive(tentacles) you are literally 0. So keep that in mind. You should always start with corrupt potion. If you have a tank enemy like nasusu go divine.In casee you have a big highground in the game then if you want you can go black cleaver right after divine. Then nasus(example) will look like a squishy 1lvl enemy to you. If you have an ad enemy, i suggest you fot armor, to buy thornmail or deaths dance, or even both if you see that the ad damage is huge. For magic resist items go spirit visage firstly for sure, as it gives bonus healing which works perfect on illaoi. If the enemy ap damage gets even worse try bying gargoyle stoneplate. Its shield will help you a lot at team fights. In case the enemy team hasn't got a tank i fully suggest you to go goredrinker with no further thoughts. Its extremely usefull, gives you omnivamp which is suitable for your tentacles and it heals you based on the enemies you hit, when you click the item(1 enemy=kinda low healing, 5 enemies=LOTS of healing).
Abilities maxing priority
So. Basically, on illaoi you will max only 2 abilities, E and Q. Now i will answer to the question : Why not W. The reason is, that its almost useless, as upgrading it gives only bonus damage. W is needed most for the tentacle slam(When you hit a target with your W, the nearest tentacles will hit to the pointed direction). I have mentioned almost the same things about maxing priority in the abilities section, but here i feel i can be more detailed. Personally i max E until it cant be any further maxed. The reason is that you need E for your simple combo which is E+R. If you dont land E before R your ulti wont be that powerfull(i will explain more abou this theme in the combo section below). Also your E is the most annoying ability , because you deal damage from a safe position/distance, after your E is done the enemy champion gets slowed and tentacles are spawning near him and they will hit him as well(they can be dodged of course, but they are still annoying af). Maxing Q is of course not a bad option too, but the only thing is, that maxing Q gives you more damage. But maxing E has more optionx and its a more flexible abilityi. You can experiment with both of the options(either maxing full Q in a game, or maxing full E in a game). But, i advise you to max only E, it has more advantages that can offer to you!You can max Q in situations when having on the enemy top lane jayce, queen and champions like these. They will be playing behind the minions and you wont be able to land your E so many times. So its better in these situations to max Q.
Important mehcanics and combos
This is the one, and most important combo of illaoi
. So when playing illaoi there arent much mechanics, but there are some tricks you can abuse(will be explained in the section below). So lets say you just hit level 6 and you are getting ganked by a warwick, and your enemy top laner is an irelia. You can choose 1 of the 2 enemies to E on him, then simply wait to come a bit closer to you, if they arent already. The reason for this is, that when you R, a tentacle will spawn for every enemy champion your R hit. So this makes 3 tentacles. 1 for warwick, 1 for irelia and 1 for the spirit of the enemy you selected to hit with your E. Then the tentacles will automatically hit at least 1 time at the start, cause of the spirit. If you try to first R and then E or whatever, your R ofc wont be as powerfull. Firstly it will have -1 tentacle because you wont have E'd first. After this you dont have +1 slam, again because you wouldnt have E'd. So here we see HOW IMPORTANT the E ability is. If you have any questions, let me know in the discussion section!
With illaoi there arent so many tricks/mechanics or anything else. Its just a massive lane destroyer and junglers worst nightmare!So here are the tricks that i know b far.
1
E+R and if 2+ enemies are following you(or even 1, but i prefer doing it when there are quite few enemies behind me), just make 1-2 steps back, by baiting them that u are trying to leave and then R flash back on them and on then spirit.
2
when an enemy is trying to trade you in a tentacle, and both of you are low on hp, you can W him and then flash and let the tentacle take care of the kill
3
when you are in a close range with a low hp enemy, and you dont have abilities but only your E, you can grab his spirit hit it 1 time and start chasing him. He will get slowed(if theres a tentacle near that will git the spirit you can just leave it) Theres a range that if he leaves, he will get slowed. And thats because he will be running in a certain direction, so just by E'ing him, in a medium range it wont take him longer than 3 sec to proc the E by getting out of its range, basically he will almost suicide. You will have to just make a little bit damage. Just an AA is enough.
4 If you select to play with inspiration secondary and you take stopwatch, you can simply E+R and then stopwatch when you will get ganked, or even in a 1v1 with the enem top laner. Tentacles will hit the enemy and their soul, u will heal even tho you are in stopwatch. You will be ready or safer to fight or leave!