Blitzcrank Build Guide by ZumoKohei
Not Updated For Current Season
This guide has not yet been updated for the current season. Please keep this in mind while reading. You can see the most recently updated guides on the browse guides page.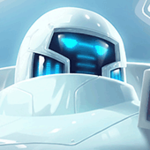 x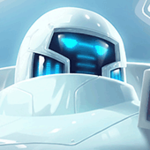 Did this guide help you? If so please give them a vote or leave a comment.
You can even win prizes by doing so!
I liked this Guide

I didn't like this Guide



Commenting is required to vote!

Thank You!
Your votes and comments encourage our guide authors to continue
creating helpful guides for the League of Legends community.

Ranked #6 in
Support Role
Ability Sequence

1
4
5
7
9

3
8
10
12
13

2
14
15
17
18

6
11
16

Not Updated For Current Season
The masteries shown here are not yet updated for the current season, the guide author needs to set up the new masteries. As such, they will be different than the masteries you see in-game.
Masteries
Introduction
Code:
Introduction
Hello everyone, ZumoKohei here. This is my UPDATED Tank build for Blitzcrank, which IMO is still more effective in SUPPORT compared to AP Blitzcrank. Be careful with this build though, you may die a few times early game if you aren't careful. However, if you can pull through to the late game, BlitzTank can be extremely fun and vital in team fights. This is also my first build guide so any advice or constructive criticism would be greatly appreciated.

SPECIAL THANKS: Credits to

jhoijhoi

for the template, which you can find here.
---
Pros / Cons






+

Late game tank


+

Rocket Grab is OP


+

Speed boost ( Overdrive)


+

Static Field Silence and Passive


+

Power Fist great for chasing


+

Great instigator and chaser


+

One of the most fun to play champions in the game


+

Basically able to travel between all lanes in short amounts of time.

I LOVE his Q . In lane, Rocket Grab plus Power Fist can easily push back your opponent early game, letting your own ADC get his Creep Score up. Also in team fights, you can grab any stragglers or idle champions and have your team melt them down so you can start a 5v4 fight. The problem is that people know this and when they see a Blitzcrank, they'll back off out of range. The key is preemption and find patterns in their movements.






-

Weak early game (Before Warmog's)


-

Can't deal a lot of damage


-

Relies a lot on Rocket Grab


-

Static Field Passive CS steals


-

Minions can be pulled


-

Mana dependent early game


-

Player needs to be VERY patient for good grabs

The way I play support, I put the ADC's life before mine, so I tend to die a lot early game to save the ADC. Since I can't do a lot of damage with this build, the ADC isn't able to just turn around and fight. Also, to be successful with Blitzcrank, grabs are essential. Missing 1 or 2 here and there is okay, but not being able to land any at critical moments could turn the game for the worse. Without the grab, Blitzcrank is only useful in running away or helping others run away. Also spamming the Rocket Grab can lead to OOM (Out Of Mana), so conserving your grabs and waiting for a good grab requires a whole lot of patience. Also be careful of grabbing minions.
---
Masteries
| | | |
| --- | --- | --- |
| | | As support, Utility masteries are almost always recommended. You shouldn't be getting any Creep Score so getting those extra points on gold masteries help a whole lot. Enchanted Armor, Block, and Veteran Scars are the main defensive masteries I use to get an early boost on defense. I play with a 2-7-21, however you can also use a 0-9-21 set up. My reasoning for a 2-7-21 is to get some extra cooldown reduction, allowing you to get Rocket Grab off cooldown faster. If you prefer having more defensive masteries, I'd take two points off Sorcery, and put one each on Unyielding and Juggernaut. |
---
Runes
---
| | | | |
| --- | --- | --- | --- |
| | SUMMONER SPELL: Flash is the go-to escape spell. It is extremely handy when you end up in the middle of 3 champions who are closing in on you to kill you. | | SUMMONER SPELL: Exhaust is often used in support roles, but on top of Blitzcrank's pull, knock up, and speed, Exhaust just makes it that much harder for someone to run away. |
---
Ability Explanation
ABILITY ABILITY ABILITY ABILITY ABILITYsize=30
---
Ability Sequence Order
| | | | |
| --- | --- | --- | --- |
| | | | In terms of which abilities to max out first, Rocket Grab is the obvious first choice to reduce the cooldown times. A maxed out Overdrive basically allows you to be in Overdrive almost all the time since there's only a couple seconds left of cooldown after activating it. Power Fist's cooldown is already pretty fast so reducing its cooldown isn't necessary, and it's magic damage isn't important for a support character, so Blitzcrank's ult is the obvious ability to max out first. Power Fist is only useful for its ability, not damage, so increasing its levels early game isn't a good idea as a support role. |
---
Teamfights
| | | |
| --- | --- | --- |
| | | In teamfights, Blitzcrank should ideally be in the front of the battle at the beginning of the fight, back a little during the fight, then at the front again when the enemy team is being finished off so you can pull them back from their retreat with Rocket Grab. Since he has a tank build and a support role, he should always be supporting the team either by pulling their enemy ADC closer to yours, or even pulling away enemies from your teammates when you're retreating to save them. As support, I always put the team lives ahead of mine, but that also doesn't mean you should just run in and die and expect everyone to dive in with you. Blitzcrank in a teamfight requires communication with at least someone else in the team, otherwise they could miss an opportunity after a pull, or retreat thinking they'll just kill you fast. Blitzcrank can typically last awhile even at mid-build, but playing conservative allows you to catch the enemy team off-guard. |
---
Summary
My summary is this, Tank Blitzcrank plays a better support role than AP Blitzcrank. His abilities can change the tide of the game, and being able to live longer to cycle through those abilities again make him that much more dangerous. I still don't believe he is the God of supports, but there is a reason why he is banned in most Draft and Ranked games. A good pull, knock up, and ult almost always result in an enemy death, and his speed ability allows him to roam the map extremely fast to help out other lanes. I hope you liked my guide to BlitzTank, and any advice or even criticisms and objections to my build are welcome.

SPECIAL THANKS: Credits to

jhoijhoi

for the template, which you can find here.