Challenger Evelynn Guide Approved by LOLMalice(korean pro)
x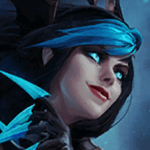 Did this guide help you? If so please give them a vote or leave a comment.
You can even win prizes by doing so!
I liked this Guide

I didn't like this Guide



Commenting is required to vote!

Thank You!
Your votes and comments encourage our guide authors to continue
creating helpful guides for the League of Legends community.
Runes:
Domination
Electrocute
Sudden Impact
Eyeball Collection
Relentless Hunter
Inspiration
Magical Footwear
Cosmic Insight
Bonus:
+9 Adaptive (5.4 AD or 9 AP)
+9 Adaptive (5.4 AD or 9 AP)
+15-90 HP (lvls 1-18)

Spells:
Blue Smite
Chilling Smite
Flash
Ability Order
Demon Shade
(PASSIVE)
Evelynn Passive Ability
Threats & Synergies
Threats
Synergies
Extreme
Major
Even
Minor
Tiny
Show All
Extreme Threats
Ideal Synergies
Rengar
Rengar is a big treath because he can see you with his ult and he can also invade you pretty easy so the best thing to do is ward your jungle good or ask laners to ward and make sure you are always ahead of him when he tries to invade you so lets say you know he starts red and you know his pathing and he will invade you on blue just skip your blue buff then and go to his blue buff for an example
Yuumi
Yuumi evelynn is just one of the best combos she can speed you up so fast save you in sketchy situations and also give you extra AP damage
Synergies
Yuumi
Yuumi evelynn is just one of the best combos she can speed you up so fast save you in sketchy situations and also give you extra AP damage
Champion Build Guide
i made this evelynn guide because there are to many bad guides of low elo players who think they are good at the champion i hope this guide will help you out
remember always try to full clear with eve dont listen to your team spam pinging you for ganks. if you can get level 6 you can snowball kills
Evelynn is an AP assassin, specializing in flanking carries or picking off isolated enemies through the use of Demon Shade after level 6. She has a mix of single-target and AoE damage that gives her a great jungle clear as well as respectable dueling. Due to her conditional CC from Allure and her relatively limited mobility compared to other assassins, she relies on using camouflage and the fog of war in order to flank her targets and prevent their escape.
Evelynn's strength lies in her high burst damage and her camouflage. Overly aggressive laners will find themselves quickly punished by smart Evelynn players, who can repeatedly gank the same lane as much as necessary after level 6. Though Control Wards can stop some of her gank paths, they often aren't enough to guarantee a laner's safety from stealth ganks. If Evelynn is able to successfully charm her target, she's quite likely to get the kill, or burn enemy summoner spells at least. Mid game, Evelynn's ability to sneak past wards makes it easy to punish isolated enemies. In team fights, Evelynn can zone out carries with the threat of Allure's charm and punish uncoordinated teams who don't adequately defend their backline. Last Caress can also deal a huge amount of AoE damage while repositioning Evelynn out of danger.
Evelynn's weaknesses are her weaker early game and lack of reliability and versatility. Outside of Allure, Evelynn doesn't bring much utility to her team. Building very defensive will simply result in Evelynn being outclassed by other junglers, so she's forced to build ability power and magic penetration in order to remain a relevant threat throughout the game. Since her threat relies on flanks, this makes her a poor frontliner. Her kill potential without Demon Shade's post-6 stealth is also much lower, so Evelynn players will have to capitalize on their power after level 6 as much as possible in order to secure a lead by mid-game.

Demon Shade
[Passive]
Innate: After not attacking or casting spells for 4 seconds, Evelynn enshrouds herself in her Demon Shade. Taking damage from Champions knocks Evelynn out of Demon Shade for 1.5 seconds.
Demon Shade: While below a Health threshold, Evelynn recovers Health per second. From level 6 onward, Demon Shade also grants Camouflage.
Health Threshold: 250 - 590 (based on level) (+250%)
Health Regen: 15 - 50 (based on level)

Hate Spike
[Q]
Cost: 40 / 45 / 50 / 55 / 60 Mana Cooldown: 8 Range: 800
Hate Spike2.png
Active: Evelynn's Lasher strikes in the target direction, dealing magic damage to the first unit hit and causing Evelynn's next 3 spells or attacks on that unit deal bonus magic damage. Then, Evelynn can recast this ability up to 3 times.
Recast: Fires spikes through the nearest enemy, dealing magic damage to all units hit.
Lasher Damage: 25 / 30 / 35 / 40 / 45 (+30%)
Bonus Damage: 10 / 20 / 30 / 40 / 50 (+25%)
Spike Damage: 30 / 35 / 40 / 45 / 50 (+30%)
Allure.png Allure [W]
Cost: 60 / 70 / 80/ 90 / 100 Mana Cooldown: 14 / 13 / 12 / 11 / 10 Range: 1200 / 1300 / 1400 / 1500 / 1600
Active: Curses target champion or monster for 5 seconds. If Evelynn hits the target with a basic attack or ability, she will expunge the Curse, refund its mana cost, and briefly slow the target by 65%.
If the Curse lasts at least 2.5 seconds, expunging it Charms the target and:
Against champions: shreds Magic Resist for 4 seconds.
Against monsters: deals magic damage. Charm duration increased by 2 seconds.
Slow or Stun Duration: 1 / 1.25 / 1.5 / 1.75 / 2 seconds
Magic Resist Shred: 25 / 27.5 / 30 / 32.5 / 35%
Magic Damage: 250 / 300 / 350 / 400 / 450 (+60%)

Whiplash
[E]
Cost: 40 / 45 / 50 / 55 / 60 Mana Cooldown: 9 Range: 225
Whiplash 2.png
Active: Whip target with Lashers, applying on-hit effects and dealing magic damage. Then, gain 30% Movement Speed for 2 seconds.
Entering Demon Shade rests Whiplash's cooldown and empowers it. When empowered, Whiplash pulls Evelynn to her target, dealing magic damage to them and enemies in the way.
Magic Damage: 55 / 70 / 85 / 100 / 115 [+3% (+1.5%)% target's max]
Empowered Damage: 75 / 100 / 125 / 150 / 175 [+4% (+2.5%)% target's max]

Last Caress
[R]
Cost: 100 Mana Cooldown: 140 / 110 / 80 Range: 450
Active: Evelynn unleashes her demonic energy, becoming untargetable and decimating enemies in front of her. She then warps backwards. Deals magic damage, 140% to enemies below 30% health. Magic Damage: 125 / 250 / 375 (+75%)
Late game
Depending on the game your role will change but most of the time on Evelynn you want to sneak up from a nice angle when the enemies try to contest of take and objective or coming back from their base and one shot their carries. You want to get very proficient at using your Demon Shade stealth and knowing where the Control Wards are that way you don't give yourself away.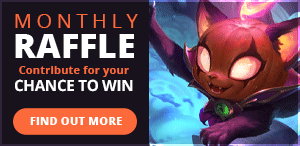 FrankWhite47
Evelynn Guide
Follow
Challenger Evelynn Guide Approved by LOLMalice(korean pro)