Aphelios Build Guide by SocktinTTV

Former Rank 1 and 2 Aphelios in NA (both acc's mine) 2021 Guide (check out stream for more helpful tips)
x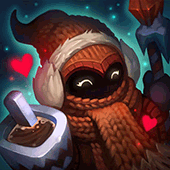 Did this guide help you? If so please give them a vote or leave a comment.
You can even win prizes by doing so!
I liked this Guide

I didn't like this Guide



Commenting is required to vote!

Thank You!
Your votes and comments encourage our guide authors to continue
creating helpful guides for the League of Legends community.
Runes:
Tanks/ Sorc
Precision
Conqueror
Overheal
Legend: Alacrity
Cut Down
Sorcery
Manaflow Band
Gathering Storm
Bonus:
+10% Attack Speed
+9 Adaptive (5.4 AD or 9 AP)
+8 Magic Resist

Spells:
Exhaust
Flash
Items
Gale PTA
Transition from Laning Phase
Ability Order
Not a whole to explain here.
Passive
Calibrum
Severum
Gravitum
Infernum
Crescendum
Attack Damage
Attack Speed
Lethality
Threats & Synergies
Threats
Synergies
Extreme
Major
Even
Minor
Tiny
Show All
Extreme Threats
Ideal Synergies
Nautilus
Thresh
Synergies
Thresh
Champion Build Guide
There's honestly a lot to explain...But I will try my best to explain this as if someone who is JUST LEARNING (soon to be eBoy) Aphelios and is looking for tips.

There are a few advanced things in here, but hopefully this info is helpful to all.


THE MAIN THING I can try to pass on to up and coming Aphelios players is try to keep your guns in the optimal order.

My preferred order is Purple, Green, White, Red, Blue.

YOU NEED TO KEEP GREEN WHITE AND RED NEXT TO EACHOTHER.
-This is because Calibrum(green) and Sev(red) are the best at creating optimal amounts of chakram stacks in team fights
-If you find your guns out of order, try naturally cycling through 1 gun until it is next to the one you want it by. Then immediately getting rid of that gun and its newly partnered gun.

***Example***:
|Bad order| Purple, White, Blue, Green, Red
What you can do to get this fixed is use all Purple ammo, hold White(DONT USE), then use all of Blue ammo. (just auto everything you can and spam its ability when it's up)
Now your current order is White, Green, Red, Purple, Blue |YAY!!|


Now what order you have them in is dependent on how you like/need to deal damage.

White Green Combo*
Pros: Very good at keeping your distance and zoning backline from walking up. Also
FAT AOE damage with Green R. (catch a lot of players just walking on White Turret for free chakram stacks and surprise burst damage.
Cons: Assassins...

Red White Combo*
Pros: Great Sustain and dueling (overall best 1v1 combo and mobility)
Cons: Up Close and Personal
Calibrum (Green) combos/Tricks
cough* Best GUN cough* ....imo
Green Purple is probably one of the most slept on gun pairs.
It allows you setup picks and potentially initiate a team fight from a safe distance.
Calirbum(green) Q and R will apply Grav(purple) marks to everyone hit.
Calibrum(green) Q with this combo is WAYYY better if you have Runaan's completed, EXPLAINED BELOW
SAME CALIBRUM(GREEN)Q COMBO AS THE ONE ABOVE BUT WITH RUNAAN'S ITEM COMPLETED *********
Calibrum(green) Q followed by Auto Attack will apply Grav(purple) marks to the target you hit and nearby enemy champions. This is then followed by switching to Grav(purple) and casting its ability for a surprise root after they've already been slowed by Grav(purple) passive.
Try to let the Grav(purple) slow last a second or 2 before casting the root.
(I usually "ASSIST" SPAM PING before casting the root, so my team knows to move towards the targets slowed and soon to be rooted.)
This will give your team time to move forward towards the slowed and soon to be rooted targets.
Strong combo with Calibrum(green) (not including specifics on off hand gun) is going to be landing your q on the target DO NOT AUTO THE CALIBRUM PROC YET, then immediately cast your ultimate on that target. Then autoing on the stacked Calibrum(green) marks.
This will surprise a lot of players with its overall burst damage and if you land everything, all the autos can be casted at SUPER long range. Ensuring you get a decent amount of damage dealt at a safe range. (off hand weapon can affect DPS)
You can surprise people by using Calibrum q then flashing immediately after the ability cast starts and the abilities start location will move with your flash.
It's very good at catching people off guard and securing kills.
***Clips from my stream for reference on Q flash combo****
Extra Range Q flash:
https://clips.twitch.tv/StrongBovineDumplingsDendiFace-4DEhx7kGZayDhTXH
Punishing enemy under turret and securing with Redirect Q flash:
https://clips.twitch.tv/ClearSmellyBoarUncleNox-D-fb2rUSG6OxKdVu
Redirect Q flash (yes I int here but it looks clean af lol):
https://clips.twitch.tv/MagnificentGlamorousBottleUWot-h_5apSBwfO78_-Gf
GRAV(PURPLE) R ABILITY PLZ READ*
GRAV(PURPLE) R - WAIT TO CAST THE ROOT | LET THE GRAV(PURPLE) SLOW ALLOW YOU AND YOUR TEAM TO CATCH UP TO THE AFFECTED TARGETS BEFORE RECASTIG GRAV(PURPLE) AND APPLYING THE ROOT
Early Laning Surprise Combos
When you are nearing the end of your first full cycle of guns and have Infernum(Blue) with Cresc(White) equipped. Try to use the very last of your Infernum(Blue) bullets with a Q on 4+ minions (FOR YOUR OFFHAND CRESC(WHITE)CHAKRAM STACKS)

-This way you drain Infernum(Blue) and transition to Calibrum(Green) or Sev(Red) (which ever gun you initially used up at the very start)

After using the Infernum(Blue) Q and getting your Chakram stacks, look for a couple of auto attacks with Cresc(White) equipped because you now have chakram stacks from your Infernum's(Blue) q. Based off of how many chakram stacks you have or how well the trade is going, you can look to switch off of Cresc(White) and use the abilities of your new off hand Calibrum(Green) or Sev(Red) to build more chakram stacks for your Cres(White)auto attacks and look for surprise burst damage.
(AGAIN, WHICHEVER GUN YOU GOT RID OF 1ST WILL TAKE INFERNUM'S(BLUE)SPOT)
(THIS TRADE AND HOW MUCH DPS YOU DO CAN BE AFFECTED BY WHICH GUN COMES AFTER INFERNUM(BLUE)

ALWAYS LOOK AT WHEN YOUR CHAKRAM STACKS WILL EXPIRE, IF YOU PAY CLOSE ATTENTION WHEN DOING THIS COMBO YOU CAN STOP THE EXPIRATION OF THE INITIAL CHAKRAM STACKS FROM YOUR INFERNUM(BLUE) Q, DISH OUT THE ENHANCED CRESC(WHITE)AUTO'S AND THEN SWITCH TO GREEN OR RED AND REFRESH/STACK MORE CHAKRAMS. THIS LETS YOU KEEP DISHING OUT MORE AND MORE POWERFUL AUTO ATTACKS WITH CRESC(WHITE)

**This is VERY GOOD at overwhelming your opponents with CHADLIKE damage from Chakram stacks.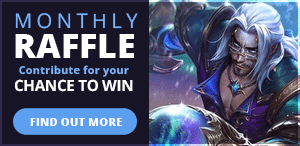 SocktinTTV
Aphelios Guide
Follow
Former Rank 1 and 2 Aphelios in NA (both acc's mine) 2021 Guide (check out stream for more helpful tips)