Morgana Build Guide by TheBaker
Not Updated For Current Season
This guide has not yet been updated for the current season. Please keep this in mind while reading. You can see the most recently updated guides on the browse guides page.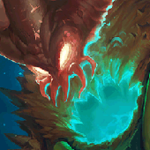 x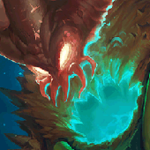 Did this guide help you? If so please give them a vote or leave a comment.
You can even win prizes by doing so!
I liked this Guide

I didn't like this Guide



Commenting is required to vote!

Thank You!
Your votes and comments encourage our guide authors to continue
creating helpful guides for the League of Legends community.
Ability Sequence

1
4
5
7
9

2
14
15
17
18

3
8
10
12
13

6
11
16

Not Updated For Current Season
The masteries shown here are not yet updated for the current season, the guide author needs to set up the new masteries. As such, they will be different than the masteries you see in-game.
Masteries
Quickish Explanation of Everything
This Looks like a lot of words but read it!
SUMMONER SPELLS
Exhaust- Best summoner spell for Morgana no other comes close. A giant slow and and damage reduction spell. It should be applied on the enemy adc during fights in the laning phase and on whoever is doing the most damage on the other team during teamfights. (this is also usually the enemy adc)
Flash- Very standard and very good summoner spell. Can be used to escape or to position yourself for a good Soul Shackles.
ABILITY ORDER
Dark Binding- Max it first in order to bind the enemy for as long as possible, also because it is your best/most important spell.
Tormented Soil- Get this early but max it last due to its' only real use as a support being to check bushes with the Spellthief's Edge's passive.
Black Shield- Max this second due to its' synergy with Ardent Censer.
RUNES
Gold Yellows- Mo Gold = Mo Items Quicker
Magic Penetration Reds- Who doesn't need a little penetration? It adds a little more of a punch to your abilities if your enemy builds MR.
MR Blues- Be a little bit tankier against mages who try to burst you down to lessen your effect in teamfights.
Movement Speed Quints- Gotta go fast!
MASTERIES
Offence-
Grab full cdr in offense for mo bindings and mo assists.
Defence-
Get Unyielding to lessen damage taken, especially from the enemy adc in the laning phase.
Utility-
Very Standard masteries for an AP support.
ITEMS
As Morgana pre 4.1 you would rush Zhonya's to help with plays with your ult. But now in 4.1 you rush the new item, Ardent Censer. This is because of its AWESOME passive that obviously synergies with Black Shield.
As for Zhonya's it is still a very important item for Morgana, it should be bought after you have Sightstone, Frostfang, Argent Cencer, and your cdr boots. In fights just get in the middle of the fight and use your ult, if they start to focus you then pop Zhonya's if they run keep up with them.
As far as your final item goes well its up to you and your playstyle, i have suggested three but there are other vaild items to use. My personal favorite is Rylai's because you get a little health, Ap, and you can slow the whole enemy team in a fight or chase with Tormented Soil.
ONE MORE THING
Braum is a very strong support right now and can actually carry his adc in the early game with a couple of good q's. So if you are duo-queing with an adc ask them to play Sivir, she works pretty well with Morgana and with both her Spell Shield and your Black Shield you can practically negate Braum's q and win lane.
Well that's all folks! See you on the Rift! :3